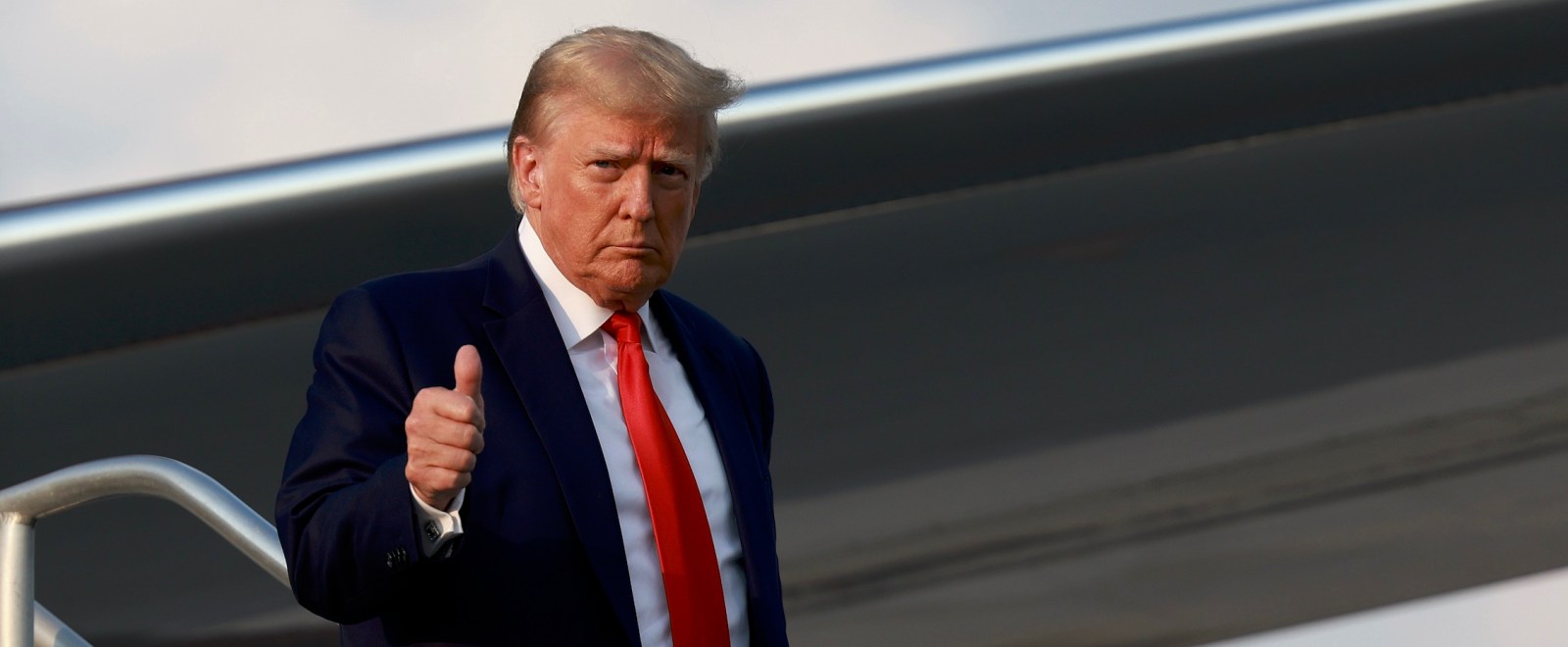 Trump Steaks. Trump Airlines. Trump Vodka. Trump: The Game. Tour de Trump. A second Donald Trump presidential term. These are but a handful of the former Apprentice star's many failures. But what of Truth Social, his rinky-dink attempt at a Twitter clone? It's lasted over a year-and-a-half, which ain't bad. But there's a chance it won't be around for much longer.
As per The Washington Post, the far-right social media service faces a key vote this coming week. When Truth Social was announced in October of 2021, its future hinged on the merger of Trump Media & Technology Group and the Miami-based Digital World Acquisition. The latter managed to raise some $300 million off investors and the two companies vowed to merge within 12 to 18 months.
It's now almost two years. And on Tuesday, shareholders who invested in the venture will meet to vote on whether they can extend the merger by another year. If they vote no, Digital World will have to return the $300 million. It will also "cease all operations except for the purpose of winding up." Trump Media & Technology, meanwhile, will be left with nothing.
What on earth is taking the two companies so long to fuse? Well, it's complicated:
Digital World's efforts to merge with Trump Media have been troubled almost from the start, beset by allegations that it began its conversations with the former president's company before they were permitted under SPAC rules.

Then, in the past year, its issues became more pronounced: Its chief executive was terminated by the board, a former board member was arrested on charges of insider trading, and the company agreed to pay an $18 million settlement to resolve charges that it had misled investors and given false information to the Securities and Exchange Commission.

The merger has "been pretty much unprecedented in terms of all of the glitches," said Jay Ritter, a University of Florida finance professor who studies stock markets. "The deal does seem to be running out of time. You can't just keep getting extensions forever."
Should funding for Truth Social suddenly dry up, will it cease to be? Or will Trump once again beg his supporters for enough scratch to ensure he has a place to drop dozens of weird videos a day or further incriminate himself? Nevermind that he already has two big money sucks right now: his third presidential campaign and all those court cases he's racked up because he potentially did crimes.
(Via The Washington Post)