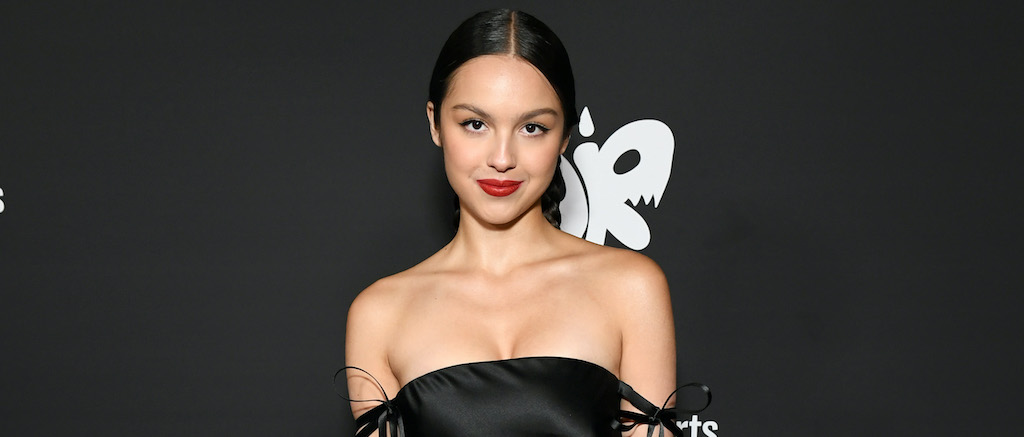 We are just days away from Olivia Rodrigo's sophomore album, Guts. Ahead of the album, the "Bad Idea, Right?" hitmaker sat down for a conversation with indie darling Phoebe Bridgers for Interview Magazine.
During their conversation, the two ladies played a game of "f*ck, marry, kill," in which, the subjects were writing, touring, and recording.
"Marry writing, f*ck recording, and kill touring, unfortunately," said Rodrigo.
Bridgers also opted to kill touring, however, switched around what she would do with writing and recording.
"I want to marry recording because it's the only time I ever feel like I have a consistent job," said Bridgers. "And writing for me is a very f*ckable relationship because I hate it and love it."
Elsewhere in the conversation, Rodrigo reiterated that while she does enjoy seeing fans while on tour, she's still learning how to find a balance between her home life and her tour life.
"I feel so lucky that I get to tour," said Rodrigo. "I'm in such disbelief that people want to come and see me play my little songs. But it's really difficult to go for long periods of time. I'm still figuring out how to do it all and what that looks like for me."
Guts is out 9/8 via Geffen. Find more information here.