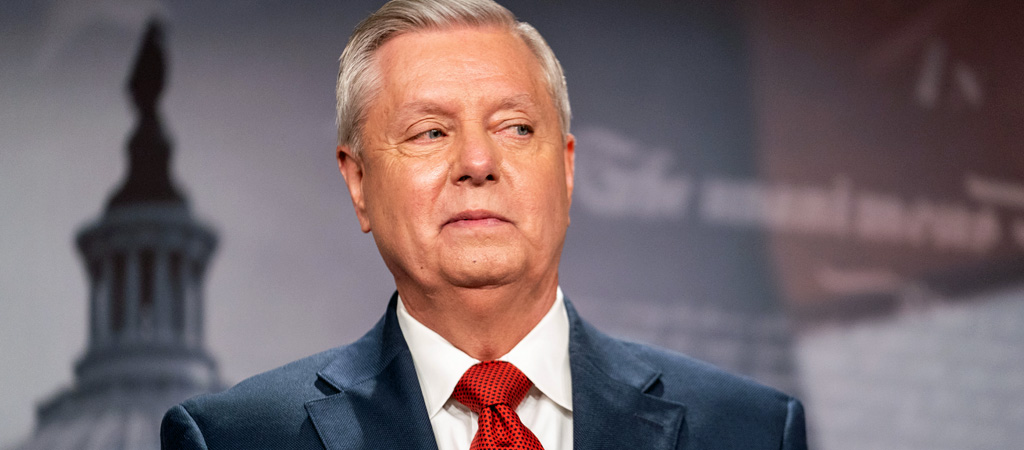 When Donald Trump was slapped with his fourth indictment in Georgia, there was a surprising omission from the long list of codefendants: Lindsey Graham. The South Carolina senator has been a dutiful Trump soldier and made phone calls to Georgia officials on Trump's behalf. Those phone calls earned Graham a subpoena, forcing him to testify to the special grand jury, who apparently did recommend that the senator be indicted.
According to the unsealed grand jury report released on Friday, Graham earned an "overwhelming number of votes" to be indicted on RICO charges along with Trump and 18 others. District Attorney Fani Willis chose not to indict Graham, but legal analyst Clark Cunningham of the Georgia State University finds it "astonishing" that the jury was ready to pull the trigger.
"The grand jury listened to him testify under oath and then decided he was a criminal."

Lindsey Graham was recommended for indictment in the Ga. election case but never charged. Georgia State University Chair of Law and Ethics, Clark D. Cunningham, discusses with @AnaCabrera. pic.twitter.com/WtaX2PuQDN

— MSNBC (@MSNBC) September 8, 2023
Via Raw Story:
"He came out, he said he answered all the questions he was asked, which suggests he did not take the 5th [Amendment]," he continued. "And the special grand jury listened to him under oath and then decided he was a criminal."

"That's astonishing," he added.
Naturally, Trump has been raging about the unsealed report on Truth Social where he accused Willis of wanting to "indict anybody who happened to be breathing at the time." Except the reality is that Willis chose not to indict Graham or Mike Flynn, who was also recommended for charges. That decision earned Willis praise from Fox News for her restraint.
(Via Raw Story)