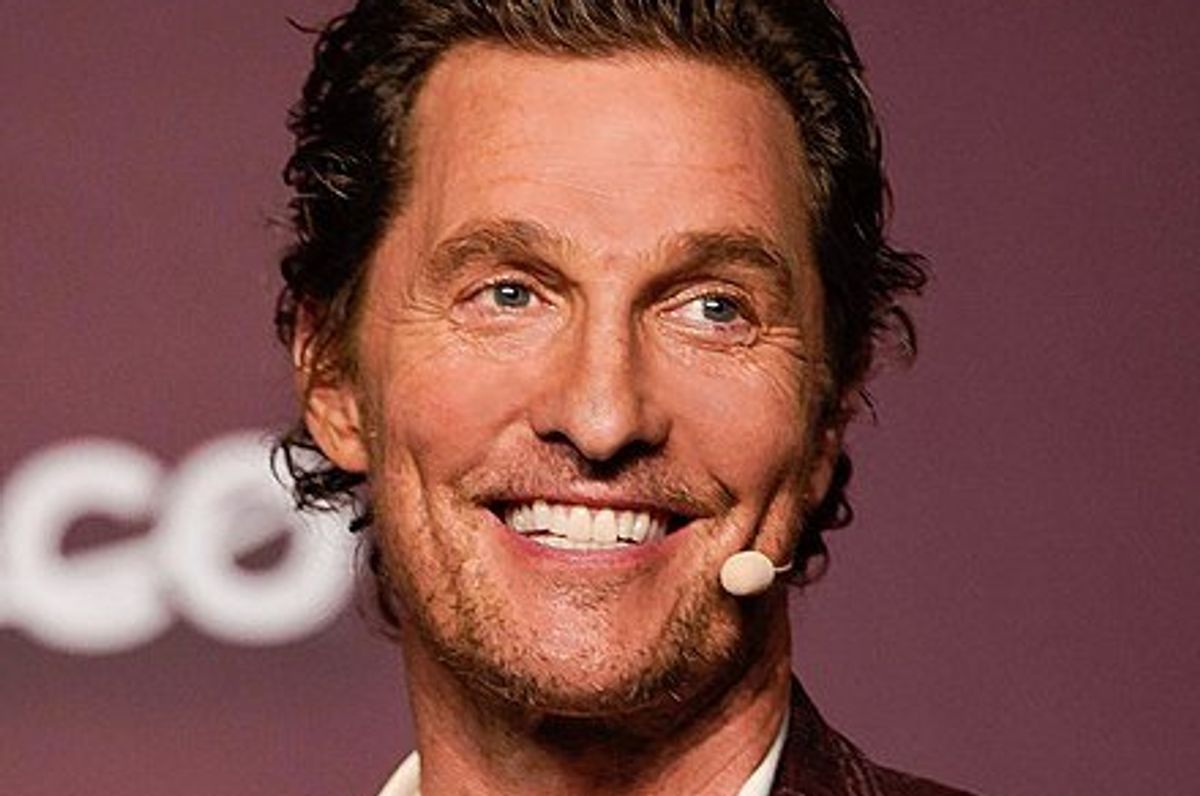 People are applauding the way Matthew McConaughey refused to be reduced down to the partisan label of "anti-gun" during a recent guest appearance on "The View."
McConaughey had initially been brought on the show to discuss his new children's book, "Just Because," but host Sunny Hostin later praised the actor for being "so outspoken against violence, and gun violence in particular," referencing his previous impassioned speech in the aftermath of the Robb Elementary School shooting.
Hostin then asked McConaughey if he had given any more thought to holding a political office. Previously in 2021 the actor publicly announced considering running for governor of the state of Texas, but then decided to focus on his family.
---
"If it's where I would deem myself most useful, yes," he responded. "Right now, I want to be most useful as a father."
Co-host Joy Behar then followed up with "Do you think you could get elected in Texas being anti-gun?"
Fully processing the question by repeating it to himself, "Do I think I could get elected in Texas being anti-gun?" McConaughey then delivers a tactful response.
"One thing about me and politics," he said, pointing a finger at Behar, "to give you a direct statement right there, is me playing a game I'm not interested in playing."
Behar has no choice but to surrender the conversation. "Ok, don't do it."
The moment happened towards the tail end of the video. Watch below.
Most of us would probably agree that in general, politicians and their media cohorts focus too much on stirring up controversy and not enough on having solution oriented conversations. So hearing someone actually put their foot down against it was refreshing, to say the least.
Here's what other viewers had to say:
"The trap was there and he didn't play. Very well done. Matthew is smarter than most people realize. And I highly respect the focus on his children and family… because that's where mine is."
"His response to Joy is exactly what we need in politics today."
"Way to go Matthew so much turmoil in our media everyday."
"I loved the way this man disagreed with Joy, respectfully, staying authentically himself. He's not into being pushed into anything and will speak when he's ready."
It was such a brief exchange, but really spoke volumes to how systems are put in place to keep up in cycles of animosity. It takes consciousness and will power to not play "the game." But it might be the very thing we need to create lasting change.