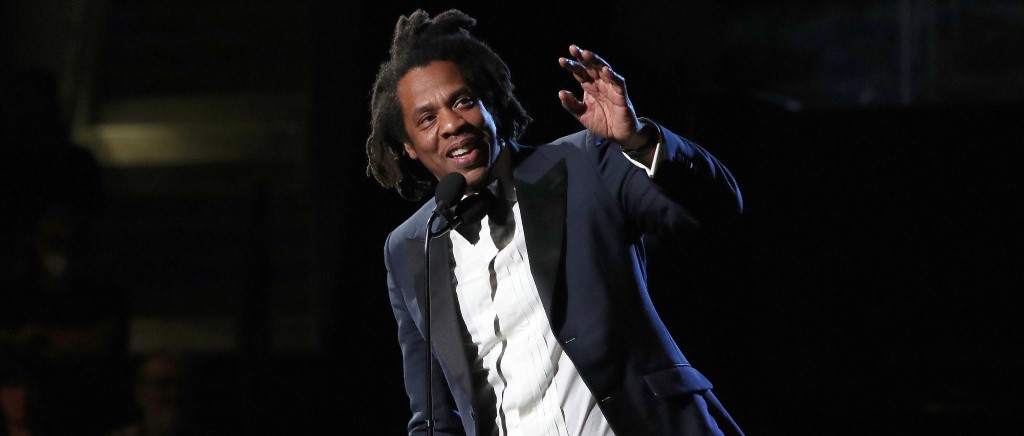 In 1993, a brand-new Lexus GS 300 was the height of luxury — at least, it was in the mind of Jay-Z, who was still about three years away from his big break. It figured so prominently into his dreams of wealth that he rapped about it multiple times early in his career — notably on songs like "Can I Live" and "Dead Presidents II," and later nostalgically on "Empire State Of Mind."
Now, that car has been added to the Brooklyn Public Library's The Book of HOV exhibit, bringing his early fascination with the vehicle somewhat full circle (I mean, it's a thirty-year-old luxury car from when "luxury" meant "it has power windows." You never thought Toyota would take it this far).
The exhibit has been such a resounding success that its run has been extended per Roc Nation CEO Desiree Perez, who said, "The response to The Book Of HOV has been overwhelming, so we're excited to extend the exhibit to December to ensure new and returning attendees can have enough opportunities to fully immerse themselves into the experience."
According to Lexus Advertising & Media Senior Manager Mia Phillips, "The vehicle display is recognition of the mutual respect and admiration between Lexus and Jay-Z, whose brilliance and contributions to culture extend far beyond hip-hop."
In other news, Jay's hitting Atlantic City for a 007-themed blackjack tournament later this month, and is producing a new Netflix movie, The Book Of Clarence for 2024.
For more information check out the official site.