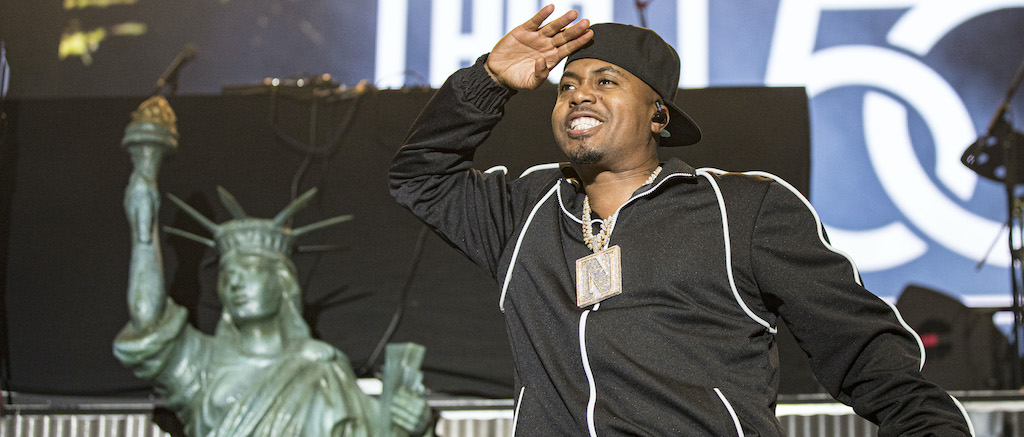 Earlier this week, Nas and Hit-Boy announced the "finale" of their creative partnership in the form of Magic 3 — their sixth project since 2020. Naturally, with the album just hours away from dropping, they took advantage of the peaking interest to stoke the flames a little with the tracklist. The graphic they shared contains 15 titles with only one feature from fellow respected veteran Lil Wayne. A comment from Hit-Boy reads, "album on your gday is



," referring to the fact that Nas was born 50 years ago today.
The Nas/Hit-Boy partnership has proven especially fruitful, as the duo has released a half-dozen projects in just four years. Beginning with King's Disease in 2020, their collaborations have seen Nas team up with many surprising artists, from newer young upstarts like 21 Savage to long-running frenemies like 50 Cent. The second installment of the King's Disease trilogy also garnered Nas his first-ever Grammy win and solo performance.
Speaking on the impact Hit-Boy's production has had on his career, Nas called the California producer his "Quincy Jones," saying, "I think what we have is magic." That the quote would lead to the title of a separate collaborative trilogy is just icing on the cake. That trilogy comes to a close tonight via Mass Appeal Records. You can see the tracklist below.
01. "Fever"
02. "TSK"
03. "Superhero Status"
04. "I Love This Feeling"
05. "No Tears"
06. "Never Die" Feat. Lil Wayne
07. "Pretty Young Girl"
08. "Based On True Events"
09. "Based On True Events Pt. 2"
10. "Sitting With My Thoughts"
11. "Blue Bentley"
12. "Jodeci Member"
13. "Speechless Pt. 2"
14. "Japanese Soul Bar"
15. "1-800-Nas-&-Hit"