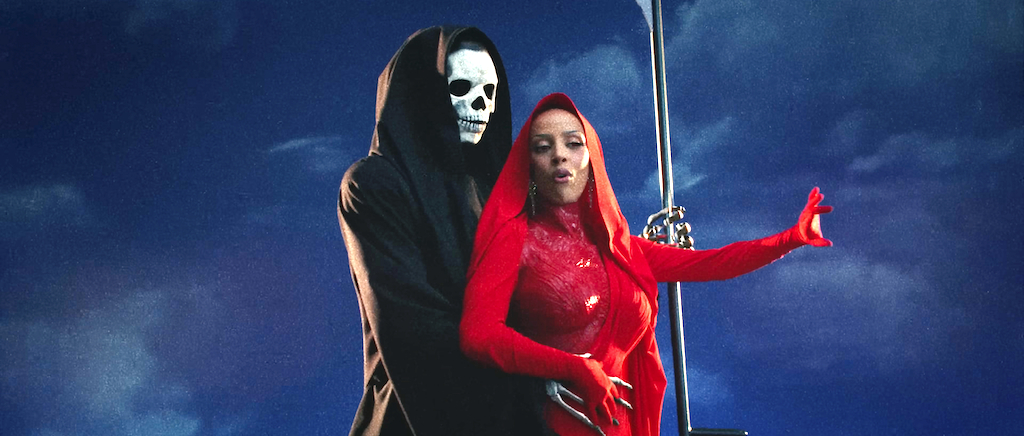 Doja Cat is putting it all on the table. Tonight (September 22), the multitalented rapper/popstar dropped her much-anticipated fourth studio album, Scarlet.
On Scarlet, Doja touches on several topics, including her complicated relationship with her fans, and the rumors that have plagued her throughout her career. Over the course of this era, many listeners and viewers have expressed disdain toward the imagery she's used in her music and visuals. On a new song called "Skull And Bones" from Scarlet, Doja addresses these comments and rumors.
What does Doja Cat's "Skull And Bones" say about satanism?
On the first verse, Doja seemingly refutes the idea that she sold her soul for fame or success.
"The only thing that I sold was a record / The only thing I folded under was pressure / Can I say I digress? You the aggressor / Now y'all say y'all impressed I'm the successor / I don't need no intervention or one of ya lectures," she raps.
On the second verse, she makes it known that she's God's favorite, and that she doesn't need to tamper with satanic forces in order to achieve what she has in her career.
"Trust me baby, God don't play with hate like that / So you gonna be real upset when he pick Cat / to be the one up on them charts all over the map," she raps.
You can listen to "Skull And Bones" above.
Scarlet is out now via RCA. Find more information here.