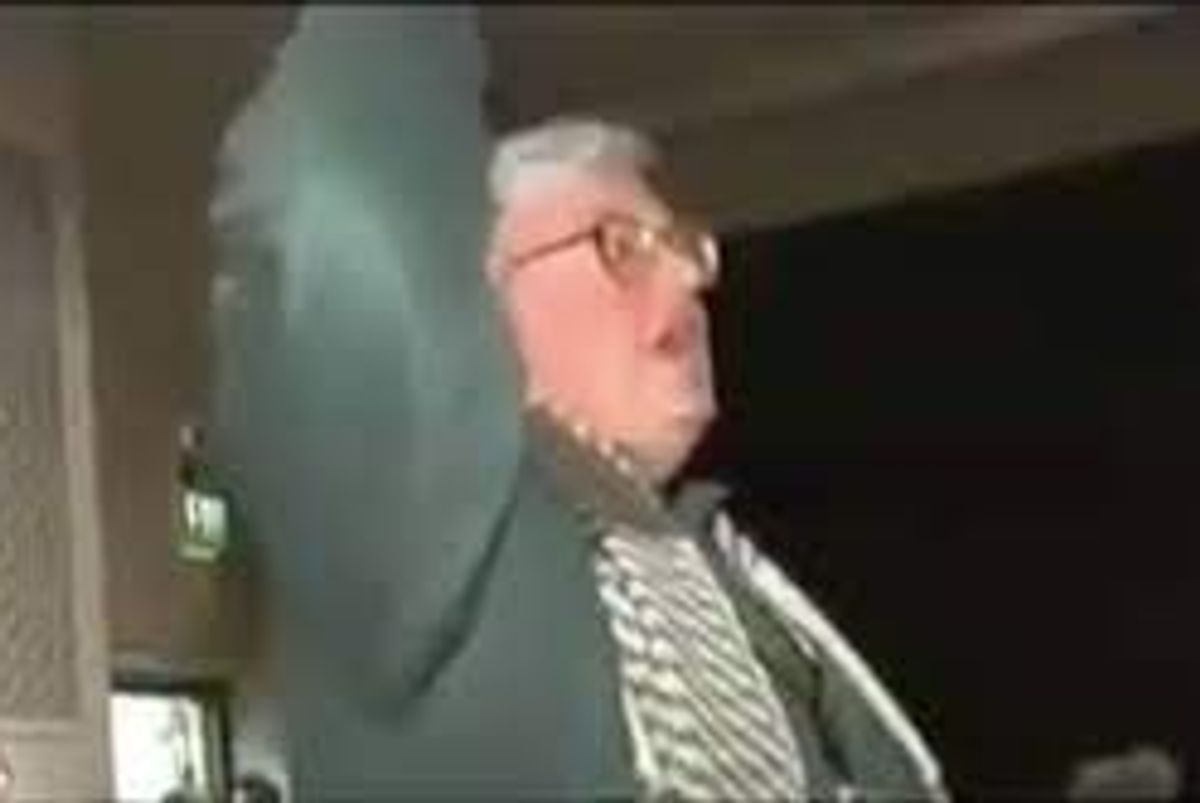 It's been ten years since the world lost Roger Ebert to cancer, and his voice is sorely missed. Ebert had a pure love of cinema, and even though he was a film critic in a sweater with a Pulitzer Prize, he wrote and spoke in a way accessible to every man.
He didn't care if a film was a Hollywood blockbuster or art-house fare; what mattered was whether it deserved his highly-coveted "thumbs up."
Ebert was an extremely gifted communicator whose interests went far beyond film. In his later years, he often mused about music, politics, and American cultural events with the same eloquence, thoughtfulness and wit.
---
A great example of Ebert's passion for film and artistic expression is his rebuke of a heckler at the 2002 Sundance Film Festival after a screening of "Better Luck Tomorrow." The film, directed by Justin Lin, who went on to direct multiple films in the "Fast & Furious" franchise, is about a group of Asian American teens who are perfect students in class but do morally reprehensible things for money in the shadows.
The heckler lashed out at the filmmakers for showing Asian Americans in a negative light.
"Why, with the talent up there and yourself, make a film so empty and amoral for Asian Americans and for Americans?" the heckler yelled.
As the filmmakers gathered their thoughts, Ebert stood up to defend their rights to artistic expression. He also passionately spoke up for an artist's right to depict people however they like, regardless of their race.
"What I find very offensive and condescending about your statement," Ebert lashed out, "is nobody would say to a bunch of white filmmakers, 'How could you do this to your people?' This film has the right to be about these people, and Asian American characters have the right to be whoever the hell they want to be. They do not have to 'represent' their people."
The crowd broke out to thunderous applause as Ebert passionately supported the young filmmakers. Sadly, Ebert would lose his voice to thyroid cancer just four years later.
Ebert's response was also a bold statement about civil rights. Even though, twenty years ago, Asian Americans were severely underrepresented in American cinema, that shouldn't limit a Taiwanese American filmmaker from portraying them how he saw fit, even if the portrait was unflattering. What gives the heckler the right to tell Lin how he should depict Asian Americans on the big screen?
Ebert further supported "Better Luck Tomorrow" by giving it a glowing 4-star review and naming it one of his top films of 2003.
"'Better Luck Tomorrow' is a coming-of-age film for Asian-Americans in American cinema. Like African-American films that take race for granted and get on with the characters and the story, Lin is making a movie where race is not the point but simply the given. … Lin, who directed, co-wrote and co-produced, here reveals himself as a skilled and sure director, a rising star. … His film is uncompromising and doesn't chicken out with a U-turn ending."