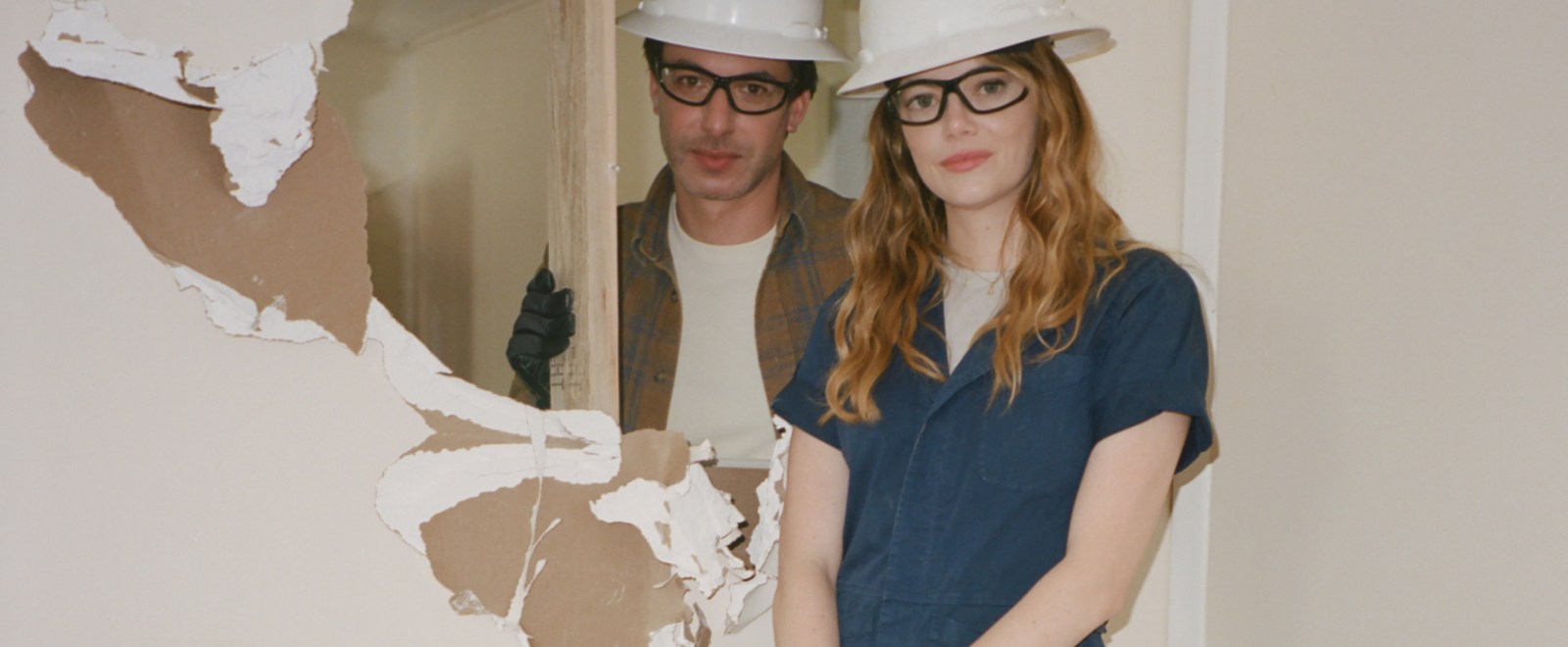 It's been too long since we've seen Nathan Fielder embark on some absurd antics on a premium cable network. Last summer, Fielder brought The Rehearsal to HBO, and some people are still trying to figure out precisely what went on there. We likely will never know. Now, Fielder is gearing up to bring even more tricks to TV, this time alongside Oscar-winner Emma Stone.
In Showtime's new 10-episode series The Curse, Fielder and Stone star as a newly married couple who are co-starring in their home-improvement show while simultaneously trying to conceive a child. With Fielder, things are never that simple, though, and it seems that a curse is threatening to divide the family. Also, Benny Safdie is thrown in there along the way. This may or may not be a Property Brothers-inspired horror tale, but we will truly never know. Here is the official synopsis:
THE CURSE is a genre-bending series that explores how an alleged curse disturbs the relationship of a newly married couple as they try to conceive a child while co-starring in their new home-improvement show. The series stars Emma Stone (La La Land), Nathan Fielder (The Rehearsal) and Benny Safdie (Oppenheimer). Guest stars include Oscar nominee Barkhad Abdi, Emmy nominee Corbin Bernsen, and Constance Shulman.
The series sounds like it will be a fever dream combined with all of your interests: weird Nathan Fielder bits, Emma Stone's charisma, and Benny Safdie's….lurking presence. It's a hit for the whole family! If your family is full of weirdos.
The series will premiere on Showtime and Paramount+ on Friday, November 10th before its on-air debut on Sunday, November 12th.