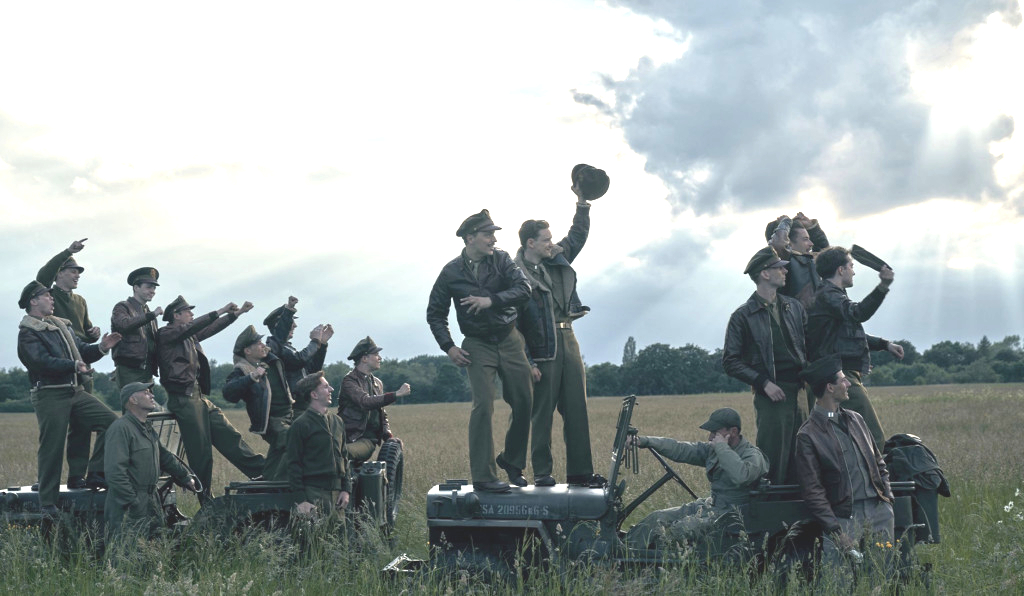 Over four years ago, the world first received news of the next Tom Hanks and Steven Spielberg followup to HBO's Band Of Brothers. A lot has gone down since then, but the pair did not forget about their audience. Not by a long shot, and Spielberg's Amblin Television has officially joined forces with Hanks and Gary Goetzman's Playtone for Masters Of The Air, which will be coming fairly soon to an Apple TV+ streaming device near you.
When? On January 26, 2024. That was easy.
This shall be the second such followup, more than 20 years after Band of Brothers on HBO in 2001. They later launched The Pacific in 2010, and the gang is now back together for a limited series starring post-Elvis Austin Butler and Barry Keoghan, along with Callum Turner, Anthony Boyle, Nate Mann, Ncuti Gatwa, and more. Yes, this new project is obviously based upon a true story as related in Donald L. Miller's book, Masters of the Air: America's Bomber Boys Who Fought the Air War Against Nazi Germany.
Apple TV+'s description further promises "a true story of brotherhood and American airmen in WWII Europe," and back in 2019, Deadline summarized the project as "the story of the American bomber boys in WWII who brought the war to Hitler's doorstep."
Masters of the Air will stream on January 26.
(Via Deadline & Apple TV+)