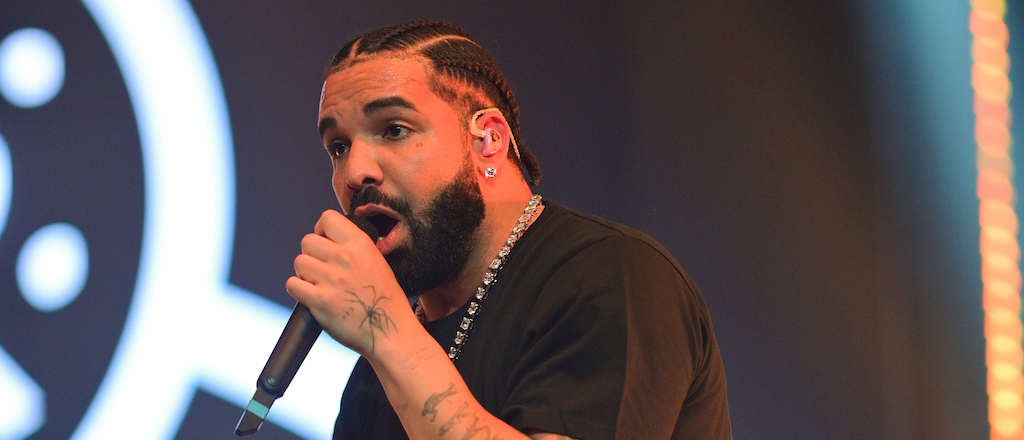 The journey toward Drake's For All The Dogs lasted a bit longer than expected. After announcing it over the summer during his It's All A Blur Tour with 21 Savage, rumor had it that the project would initially arrive on August 25. However, that day came and went without its release and Lil Yachty blamed fans for believing a date that was not announced by Drake himself. Well, Drake later announced an official release date of September 22 for For All The Dogs, but he was later forced to delay it to October 6, in order to complete the project and not cancel any tour dates to do so.
At long last, as promised, Drake delivered For All The Dogs on October 6. It was made available to stream at 6am EST as opposed to the traditional time of 12am EST, but nonetheless, the album is here. It features 23 songs and appearances from Teezo Touchdown, 21 Savage, J. Cole, Yeat, Snoop Dogg, SZA (two times), JeRonelle, PartyNextDoor, Chief Keef, Bad Bunny, Sexyy Redd, and Lil Yachty.
As you dive into the new album, scroll down to see the full list of guest artists and producers throughout the For All The Dogs album.
1. "Virginia Beach" (prod. Harley Arsenault, Noah "40" Shebib)
2. "Amen" Feat. Teezo Touchdown (prod. Budgie, Sango & Teezo TouchDown)
3. "Calling For You" Feat. 21 Savage (prod. Cash Cobain, GENT!, Jaystolaa, Lil Yachty, Noah "40" Shebib & PowrTrav)
4. "Fear Of Heights" (prod. Bnyx, Nik D, Oz, Pooh Beatz & xynothing)
5. "Daylight" (prod. Alessio "Lil Esso" Bevilacqua, Smatt, Southside & T9C)
6. "First Person Shooter" J. Cole (prod. Boi-1da, COLEMAN, FNZ, Oz, Tay Keith & Vinylz)
7. "IDGAF" Feat. Yeat (prod. Bnyx & Sebastian Shah)
8. "7969 Santa" Feat. Teezo Touchdown & Snoop Dogg (prod. Alex Lustig, Bnyx, Jahaan Sweet & Nyan)
9. "Slime You Out" Feat. SZA (prod. Bnyx, Dalton Tennant, Drake, Noah "40" Shebib & Noel Cadastre)
10. "Bahamas Promises" (prod. Jahaan Sweet & Ray "Quasi" Nelson)
11. "Tried Our Best" Feat. JeRonelle (prod. Jahaan Sweet & Noah "40" Shebib)
12. "Screw The World Interlude" (prod. DJ Screw)
13. "Members Only" Feat. PartyNextDoor (prod. Dnny Phntm, Eli Brown, Noah "40" Shebib, Sauceboy, TheBoyKam, Tommy Parker, Young Troy)
14. "Drew A Picasso" (prod. Noah "40" Shebib & Stwo)
15. "What Would Pluto Do." (prod. Bangs, Bnyx, GENT! & Lil Yachty)
16. "All The Parties" Feat. Chief Keef (prod. Bnyx, Boi-1da, COLEMAN, Fierce, Harley Arsenault, J Dolla & Maneesh)
17. "8AM In Charlotte" (prod. Conductor Williams, Jason Wool & Mario Luciano)
18. "BBL Love Interlude" (prod. Kid Masterpiece)
19. "Gently" Feat. Bad Bunny (prod. Gordo, Nik D & Oz)
20. "Rich Baby Daddy" Feat. Sexyy Red & SZA (prod. Bnyx, Dougie F, Gordo, Klahr, Richard LIOHN Zastenker, The Loud Pack & Uv killin em)
21. "Another Late Night" Feat. Lil Yachty (prod. Childboy & Lil Yachty)
22. "Away From Home" (prod. Bnyx, Justin Riasen, Lil Yachty, Lukas, & Sad Pony)
23. "Polar Opposites" (prod. Anthoine Walters, Cangs, Beatmenace, GENT!, Lil Yachty & Noah "40" Shebib)
For All The Dogs is out now via OVO Sound/Republic Records. Find out more information here.
PartyNextDoor is a Warner Music artist. Uproxx is an independent subsidiary of Warner Music Group.