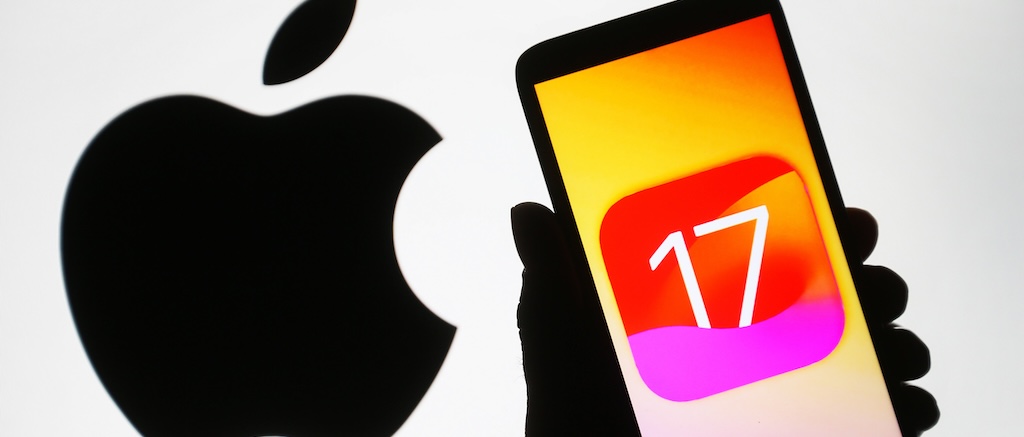 Last month, Apple officially released iOS 17 to most iPhone models around the world — most notably its newly released iPhone 15 line. Some of the most notable features with the new iOS update included customizable posters for contacts, live voicemail, offline Apple maps, transcripts for voice messages, and much more. Most of the updates that were originally announced back in June were released with the official iOS 17 release, but others like the new Journal app, have not been released yet. If you're like me, you knew the Journal app was not going to be a part of the official iOS 17 release thanks to the developer beta that was released following the iOS 17 announcement in June.
This beta allows developers to get their hands on the update a few months early so they can make the necessary updates to their apps. It also allows regular folks like myself to enjoy the new features while also assuming the risks that come with downloading a beta. With that being said, Apple recently released iOS 17.1 beta 2 and iOS 17.1 beta 3, and here are the new features that can be found on them.
Beta 3
Radiation Resolution For iPhone Users In France
Apple, and specifically the iPhone 12, ran into an issue with regulations in France over the devices exceeding the country's Specific Absorption Rate ("SAR") limits. The surpassing of that limit caused the iPhone 12 to be banned in France so Apple issued a fix in the 17.1 beta 3 update. According to Apple's release notes, the update will reduce "power when off-body on a static surface." It adds, that the iPhone 12 will "no longer increase the allowed power when the off-body state is detected, such as while it is sitting on a table. As such, in coverage areas where cellular signal is low, this change in antenna transmit power may result in slightly lower cellular performance in certain off-body use cases. The vast majority of users are not expected to notice any impact."
Credit Card Account Activity In Wallet App
Discover card holders can now connect their debit and credit card accounts to the Apple Wallet app where they can see recent activity and the current card balance for their account. This feature is only available for Discover cards and it remains to be seen if and when it will be available for other places like American Express, Chase, and Citi.
Action Button Update (iPhone 15 Pro And iPhone 15 Pro Max Only)
If a user's iPhone 15 Pro or Pro Max is in their pocket or has recently been in their pocket, the user will need to press and hold the action button for a bit longer for the desired action to trigger. This update was made to reduce the number of unintentional triggers that occur when the device is in a user's pocket.
Wallet App Update
Apple acknowledged an issue with the Wallet app where it may crash on launch for users on iOS 17.1 beta 1 and 2 once beta 3 was released. Apple says the workaround for this is to upgrade the device to iOS 17.1 beta 3.
Power Consumption Issue Tied To Apple Watch On watchOS 10.1
Many users complained of increased power consumption of an iPhone on iOS 17 that was connected to an Apple Watch running on watchOS 10.1. Apple has now corrected this issue to lower the amount of power used by an iPhone.
Beta 2
StandBy Display Update
There are new options in the StandBy section in the Settings app which allows you to customize when the display turns off. The display can turn off automatically, after 20 seconds, or never based on the option that is selected.
Ringtones Update
iOS 17 introduced a slew of new ringtones for iPhone models, but with iOS 17.1 beta 1, they were all removed. Thankfully, all of the new ringtones were placed back in the ringtone section.
80% Charging Limit Update
For iPhone 15 models, Apple introduced a new option in the battery section that would prevent a phone from going past 80% while charging. Unfortunately with iOS 17.1 beta 1, iPhone 15 models were still charging past 80% despite this option being toggled on. With iOS 17.1 beta 2, that fix is corrected. This option is only available on iPhone 15 model phones.
Apple Music Update
iOS 17.1 beta 1 introduced a new option to favorite songs, albums, and playlists in Apple Music. Favoriting a song, album, or playlist was supposed to send it to a specific place to find them. Now with iOS 17.1 beta 2, it's easier to see your favorited items. It can be accessed in the song, album, or playlists section by tapping the button in the top right corner and selecting "Favorited."
AirDrop Update
iPhones can now use cellular data to AirDrop items to another phone, something that was only possible over WiFi before iOS 17. Thanks to the upgrade, AirDrops can now happen even if two iPhones are out of range from each other.
Flashlight Update For Live Activities
Apple has now placed a flashlight symbol in the dynamic island of the iPhone 14 and iPhone 15 models. This is to let users know when the device's flashlight is on which is handy for situations where a user accidentally turns on their flashlight and has no idea they did.