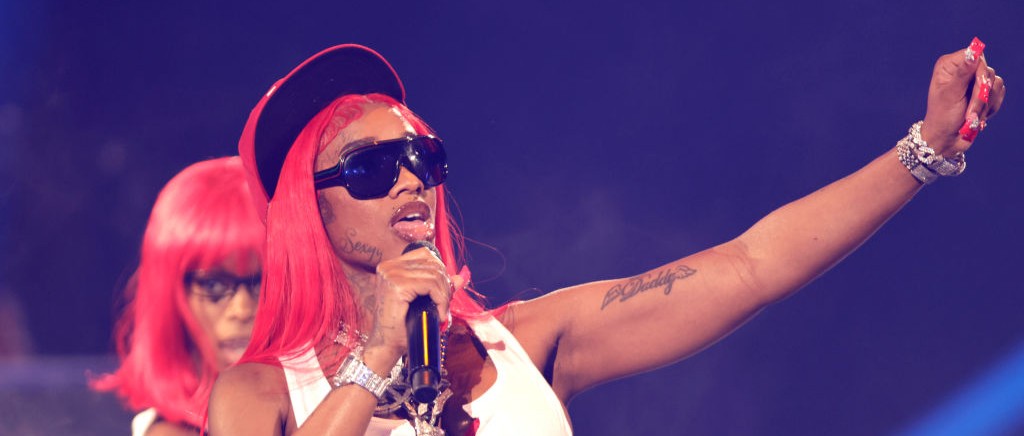 It's been quite a year for St. Louis rapper Sexyy Red. Over the course of the past few months, the breakout star has gone viral with catchy soungs like "Pound Town" and "SkeeYee." She has also collaborated with the likes of Drake, Nicki Minaj, Summer Walker, and SZA. Now, Sexyy has even more to celebrate. Today (October 14), she took to Instagram, seemingly revealing that she is expecting another baby.
In the post, she is seen showing off her baby bump next to SZA.
The post's caption simply reads "Team boy or team girl."
The news arrived after Sexyy and SZA performed their Drake collaboration "Rich Baby Daddy" in St. Louis. The song appears on Drake's latest album, For All The Dogs.
Sexyy has previously shared that she has a son, in her songs and in her interviews. In an interview with Complex, Sexyy shared that she hopes her career will result in building a better life for her family.
"I want to get on TV," she said. "I want to have a makeup line. I want to sell clothes, hair. I want some stores. I know I'm going to accomplish all of these. And just get my son out of the hood, so he don't got to grow up in the kind of environment I did. Money is the main route because I feel like money's going to take you anywhere."
She hasn't shared more details, however, in a follow-up post, Sexyy is seen eating a plate of ribs. The post is captioned "Fat ma."
You can see the posts above.