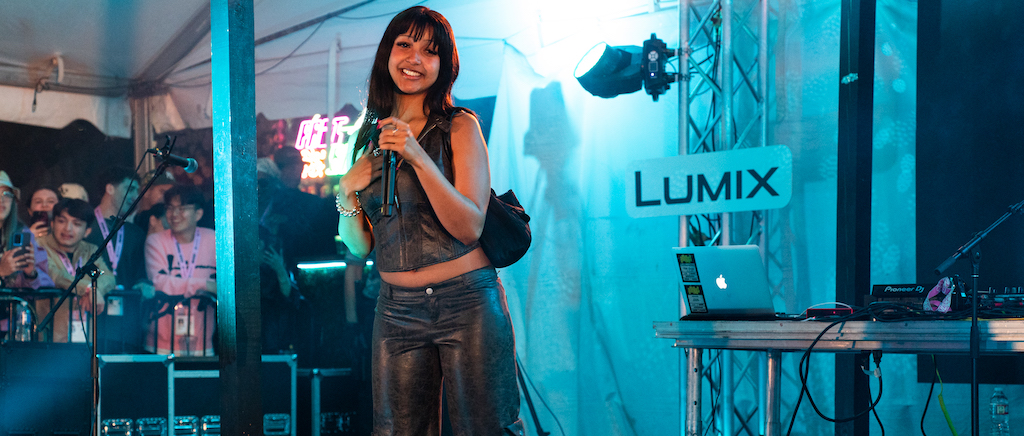 PinkPantheress recently announced that her debut album, Heaven Knows, is arriving next month. In a new interview with Rolling Stone, she is giving fans some hints about what to expect from the full-length project.
She points out that while she had an initial hope for her debut, the sound shifted into something different. "I actually wanted this album to sound like classic Brit-pop, and then it turned into something I actually don't know how to categorize," PinkPantheress said.
Throughout the piece, PinkPantheress cited inspirations like Lily Allen, Imogen Heap, and Grace Jones.
"I think with my essence there's a constant underlying sadness, even when the lyrics aren't sad," she added at another point in the interview, speaking to how her environment guides her songwriting process. "[It's] also one of hope and lost hope, and, like, gray… My essence was very inspired by Britain. There's a certain feeling that I feel like none of us can really put our fingers on when it comes to being here."
With Heaven Knows, she also moved away from what some might have expected to focus on experimenting as an artist.
"It was hard to let go of drum-and-bass, but," she noted. "It wasn't, actually — it was so easy. I just realized I had to mature lyrically and do things like sampling in a different way. We've got more guitars in there, more live instruments."
Heaven Knows is out 11/10 via Warner Records UK. Find more information here.
PinkPantheress is a Warner Music artist. Uproxx is an independent subsidiary of Warner Music Group.