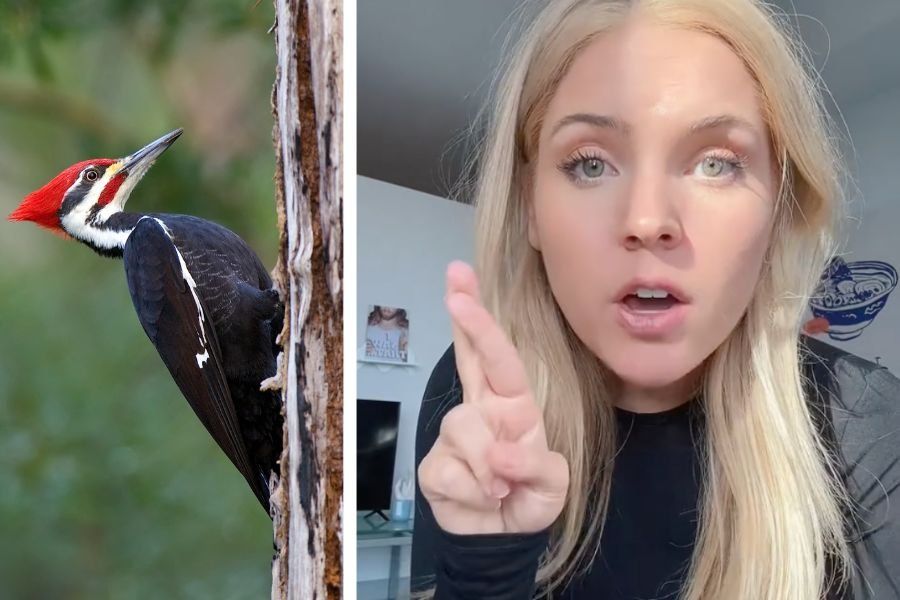 Even with all the fancy apps and preference based algorithms, dating isn't always easy. It's a challenge to find true and lasting compatibility, and to know whether a person truly has your best interests at heart, or is simply on their best behavior.
But, people find their ways to navigate romance, nonetheless. Be it through a series of simple questions or hard-and-fast red flags, there are some modern-day strategies that can be used to filter out true potential partners.
The "Bird Test" is one of those strategies.
---
Though TikTokker Alyssa Caribardi doesn't claim to have created the bird test, it's something she "lives and dies by," and she's happy to give folks the rundown on what it is.
According to Caribardi, the bird test goes a little something like this: if you're out and about with someone, and notice a bird, then point it out with enthusiasm, notice how the other person responds. If they mirror your "genuine curiosity" for this seemingly insignificant thing, "that's a really good sign" the relationship will last a long time.
'"It never fails," Caribardi claims, adding that while this is primarily used for screening romantic relationships, it can be used for platonic ones as well, sharing that a woman who matched her excitement for a woodpecker outside a Starbucks became a close friend.
Watch below. Note that this video contains some curse words.
As many viewers were quick to note, the bird test echoes what psychologist and renowned relationship expert John Gottman calls "bids for connection."
Gottman says that bids for connections can be verbal or non verbal, and take on myriad tones, but all share the common goal of expressing "connect with me please!" to a partner. Everything from a playful wink to asking how a work meeting went would fall under this category.
Gottman also explains that repeated rejection of bids for connection spell disaster for relationships.
"When our partner denies our bids, we internalize the experience. Our brains subconsciously keep track of how many bids are accepted or rejected by our partners. When our partner constantly turns away or against our bids, we begin to feel frustrated. We are more inclined to criticize our partners, which pushes them to be defensive and may result in an argument," he says, even going so far as to say that couples more often break up because of denied bids for connections than big fights or infidelity.
So, call it a bird test or a bid, the messaging remains the same, regardless of semantics. Relationships thrive when partners pay attention to each other's interests, and turn towards those interests with the intention to create an emotional bond. Perhaps this is even more important than naturally shared passions.
In other words: if someone isn't able to light up at seeing a woodpecker outside a Starbucks in the same way you do, maybe they're not meant for you.