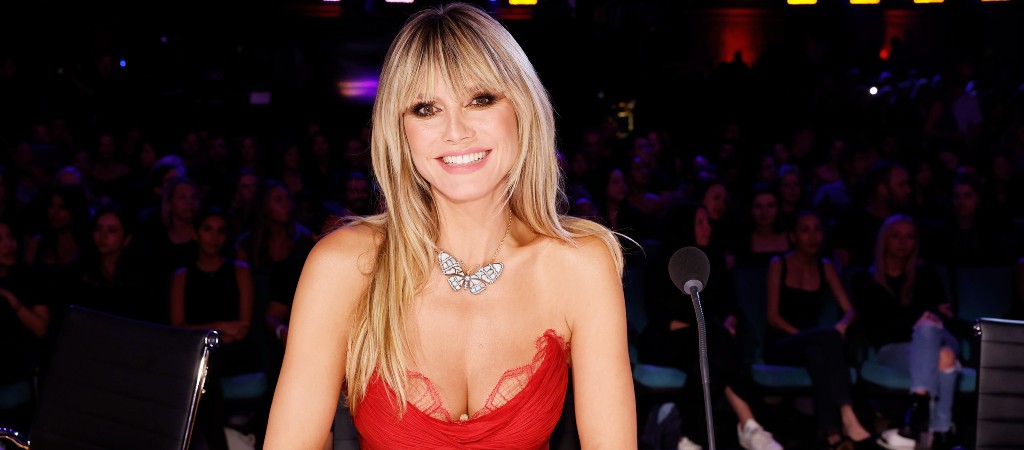 Heidi Klum is the undisputed champ when it comes to wildly elaborate Halloween costumes. Naturally, people are curious to see what Klum will roll out for this year's costume even though it's going to be hard to top her now infamous worm costume. Last month, the supermodel teased that her 2023 outfit would be "really extra" and she's had "sleepless nights" just thinking about it.
With Halloween night just a few hours away, Klum has finally offered fans a sneak peak at this year's costume, and well, your guess is as good as ours here. She teased the outfit on both her Instagram and an Amazon Live appearance, but she has yet to reveal the full ensemble.
You can can see a glimpse of Heidi Klum's 2023 Halloween costume below:
According to costume designer Bill Corso, who works with Klum every year on her show-stopping outfit for her annual Halloween party, there was a lot of pressure this year after the worm. He also revealed that the final form is still a work in a process as of this writing.
Via Entertainment Weekly:
He works on details up until the last moment the Project Runway host steps out for her party.

"I'm very excited to reveal it," Klum said, adding that the pressure to outdo herself every year is "huge." The only tease she offered was that her husband, Tom Kaulitz, has a costume that goes with hers — and that he needed some "glitz and glam" before the Halloween night bash.
As for anyone trying to guess Klum's costume, Corso only had two words: "Good luck."