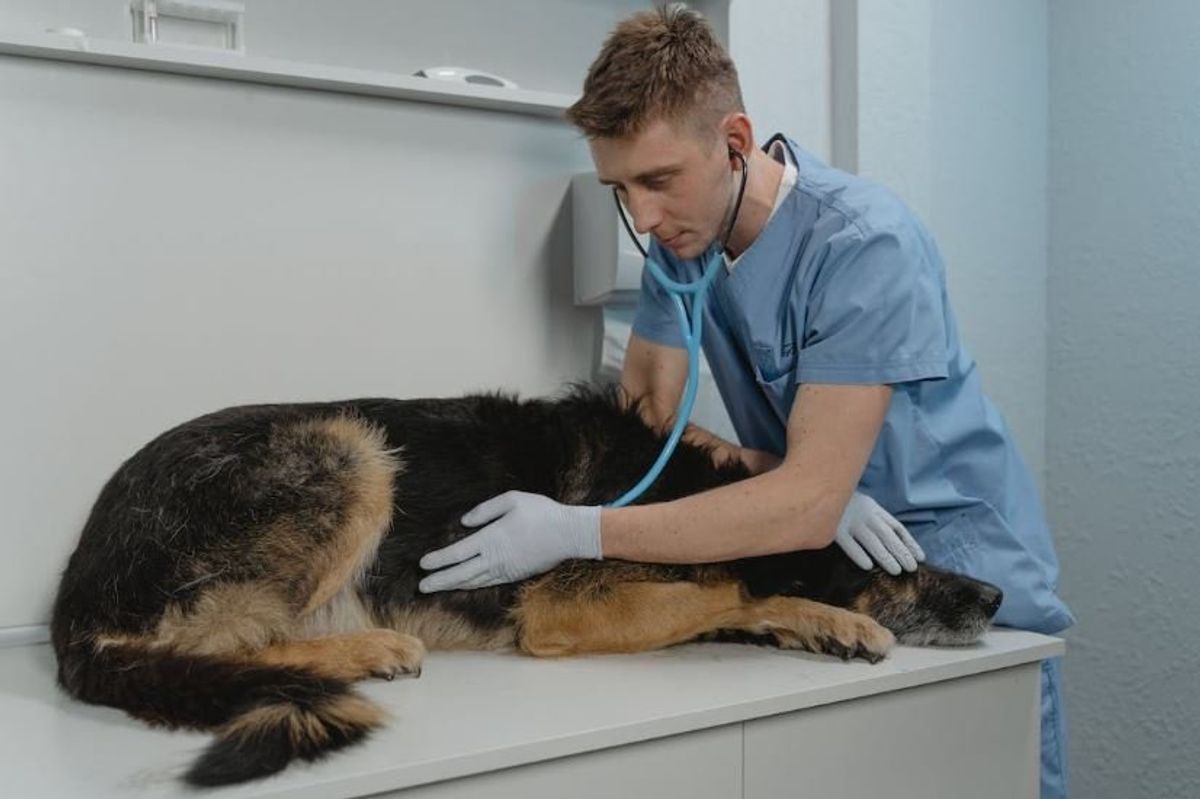 A new respiratory illness affecting dogs has popped up in several states, and vets are unsure of the cause. This sickness often starts with a cough that lingers for weeks. Even with antibiotics, the cough might stick around, and in some cases, it can lead to severe breathing problems and pneumonia.
The illness can even be fatal.
The disease was first recognized in Oregon in August after the state's Department of Agriculture received over 100 reports of a mystery sickness. The disease has since spread and has been reported in Colorado, California, Indiana, Illinois, Washington, Idaho, Georgia, Florida, New Hampshire and the surrounding Northeast area.
The San Diego Humane Society has temporarily paused the intake of owner-surrendered dogs to stop the spread of the illness.
---
Dr. Lindsey Ganzer, veterinarian and CEO at North Springs Veterinary Referral Center in Colorado Springs, Colorado, told Today.com that it has seen around 30 cases of the illness since October and that they aren't "slowing down" with 2 to 3 coming in every day. She says that 4 or 5 dogs under the veterinarian's care have died of the disease, but they all arrived with pneumonia.
There's a mystery illness affecting dogs nationwide.

Co-hosts of National Geographic's "Critter Fixers" Dr. Terrence Ferguson and Dr. Vernard Hodges have more on what pet owners need to know. pic.twitter.com/FkzWcV5Pon

— ABC News Live (@ABCNewsLive) November 15, 2023
"It seems to happen very, very quickly — to go from this cough that just won't go away … and then all of a sudden they develop this pneumonia," Ganzer told Today.com.
According to the Oregon Veterinary Medical Association, symptoms include coughing, sneezing, nasal and eye discharge, and lethargy. Veterinarians at the Small Animal Emergency Service at Colorado State University Veterinary Teaching Hospital warn that the disease is highly contagious and, in some cases, fatal.
"Instead of that dry cough where the dog felt good, it was now this wet cough where the dog felt sick," Amanda Cavanagh, the veterinarian's section head, told ABC News.
"Your dog will run a fever, and they won't feel good, they'll become lethargic—meaning they want to lie around more when normally they'd be wanting to play outside. And like you mentioned, the coughing part of it, if that becomes more productive, more of a wet cough, like a hacking cough," Kevin Snekvik, the Executive Director of the Washington Animal Disease Diagnostic Lab, told WFTV.
Family lives in 'daily dread' after dog dies from mystery illness https://t.co/1XhGaPExM9
Although the disease is serious, dog owners should avoid panicking.
"I think concern is fine," Dr. Kurt Williams, director of Oregon Veterinary Diagnostics Lab, who's been researching the disease," told Today.com. But it is not time to "be paralyzed with fear."
The Oregon Veterinary Medicine Association has provided tips to keep your dog safe from the mystery illness.
Ensure all dogs are up-to-date on all their vaccines, including canine influenza, Bordetella and parainfluenza
For event organizers: Dogs should have a health check 12-24 hours before the event
Reduce contact with large numbers of unknown dogs
Reduce contact with sick dogs
Avoid communal water bowls shared by multiple dogs
Ganzer stresses that dog owners who notice their pet coughing should take them to the vet immediately, especially if the animal has been in contact with other dogs at a doggy daycare, dog park, or kennel.