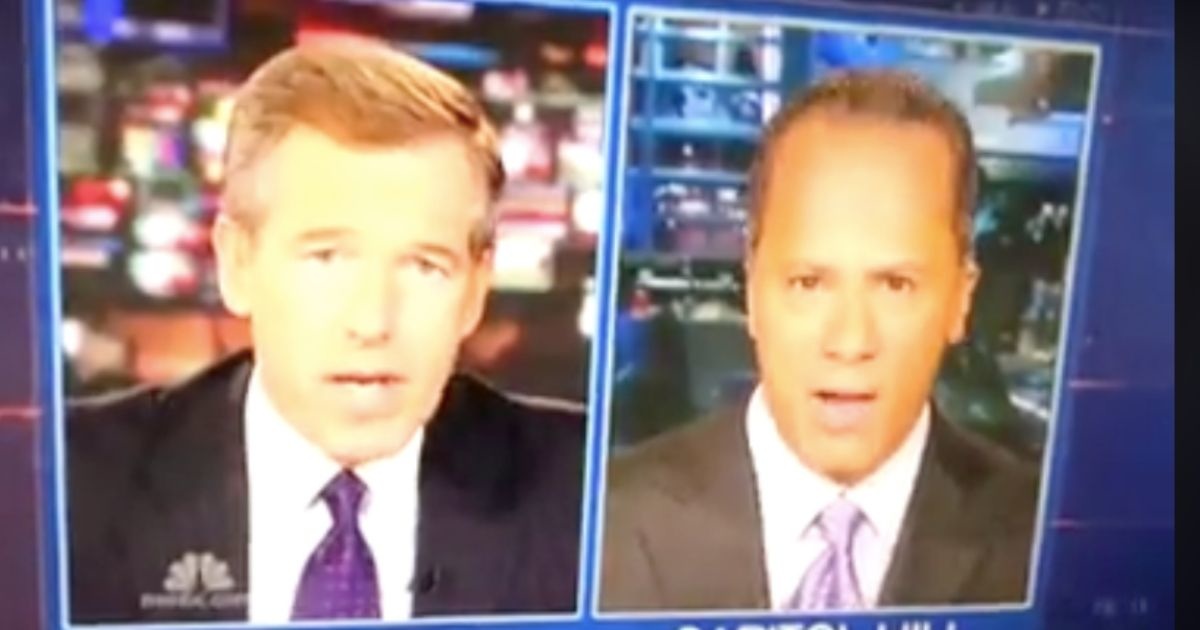 One of the best things about human beings is that we can still find humor in the midst of a crisis. In fact, humor becomes even more important during tough times, since joy and laughter can help connect us and keep us calm.
---
Since our normal entertainment venues are a bit hampered at the moment, people are fishing in the collective archives and pulling out tidbits of timeless hilarity. One clip that's currently making the rounds is a rap video from the "Tonight Show with Jimmy Fallon" from 2014. Can you picture NBC's buttoned-up news anchors Brian Williams and Lester Holt performing Sugar Hill Gang's "Rapper's Delight" together? (Or rapping anything at all?)
Prepare to be amazed by what you're about to witness. Whoever was behind the editing of this brilliant piece deserves an Oscar. Seriously.
Enjoy:

Rapper's Delight – Brian Williams

www.youtube.com

And if you want a few more laughs, check out this interview Fallon did with Brian Williams after his rapping video went viral. Who'd have guessed Williams had such a dry wit?! (Seriously, how did I miss this the first time around? So funny.)

Brian Williams Addresses His Rapping — Part 1

www.youtube.com


Brian Williams Addresses His Rapping — Part 2

www.youtube.com