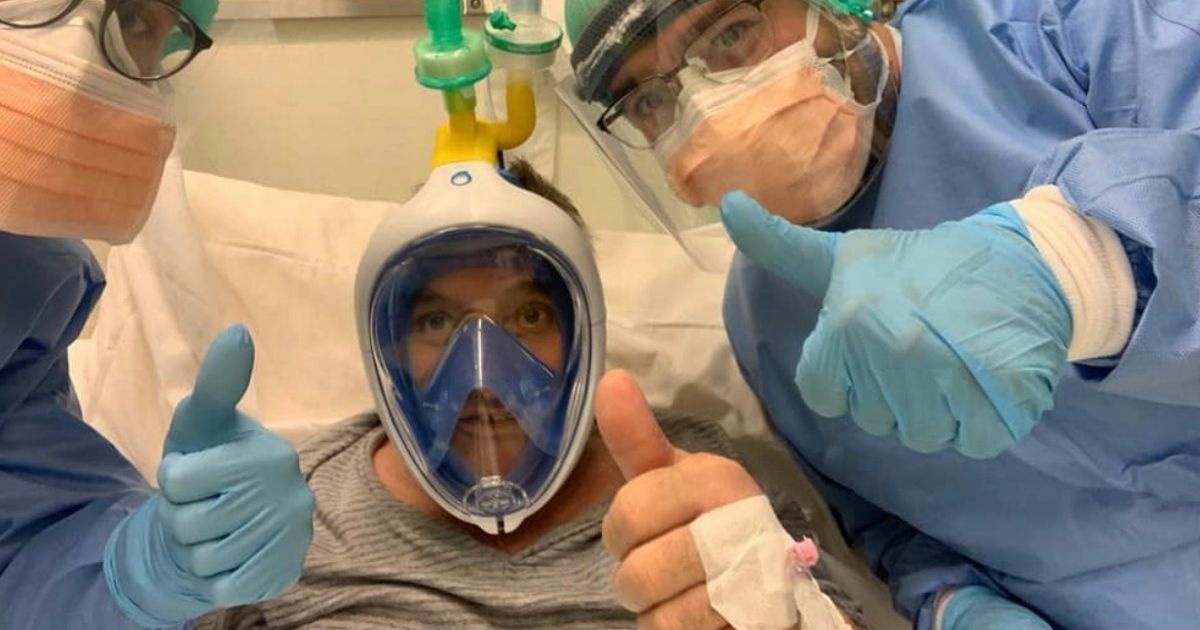 One of the biggest issues in treating those affected by COVID-19 is a lack of medical equipment. Italy, the country second hardest-hit by the pandemic, has faced shortages in equipment and hospital beds.
This puts doctors in the terrible position of having to decide who gets treatment and who does not.
One of the most important tools in the fight against COVID-19 are ventilators.
---
"A ventilator is a fairly fancy piece of technological equipment which is designed to breathe for somebody who is unable to breathe effectively on their own," David Hill, a pulmonologist who sits on the board of the American Lung Association, said according to PBS.
In severe cases of COVID-19, a patient's lungs become inflamed and filled with fluid which makes it difficult for them to breathe and oxygenate their blood.
A ventilator could mean the difference between life and death.
Due to the shortage of ventilator masks in northern Italy, a doctor reached out to Cristian Fracassi and Alessandro Romaioli, engineers at Isinnova, a 3-D printing company, with the idea of making masks out of scuba equipment.
In just three hours, the engineers created a prototype for a 3-D printed valve that successfully converts the scuba gear into a ventilator mask.
"We had never made valves before, but we wanted to help," they said according to The Independent.
The engineers then reached out to French sporting goods retailer Decathlon to see if they could use the Subea Easybreath snorkeling mask for the project. The company was "immediately willing to cooperate."
The first fully-working prototype was tested at the Chiari Hospital and proven to be effective. After the successful test, the engineers printed 100 more valves.
The engineers quickly patented the valve, but then made the 3-D printing files free so anyone with a printer can produce them during the crisis. "We clarify that our initiative is totally non-profit, we will not obtain any royalties on the idea of the link, nor on the sales of Decathlon masks," the engineers said.
The valves cost about a dollar to make according to The Independent.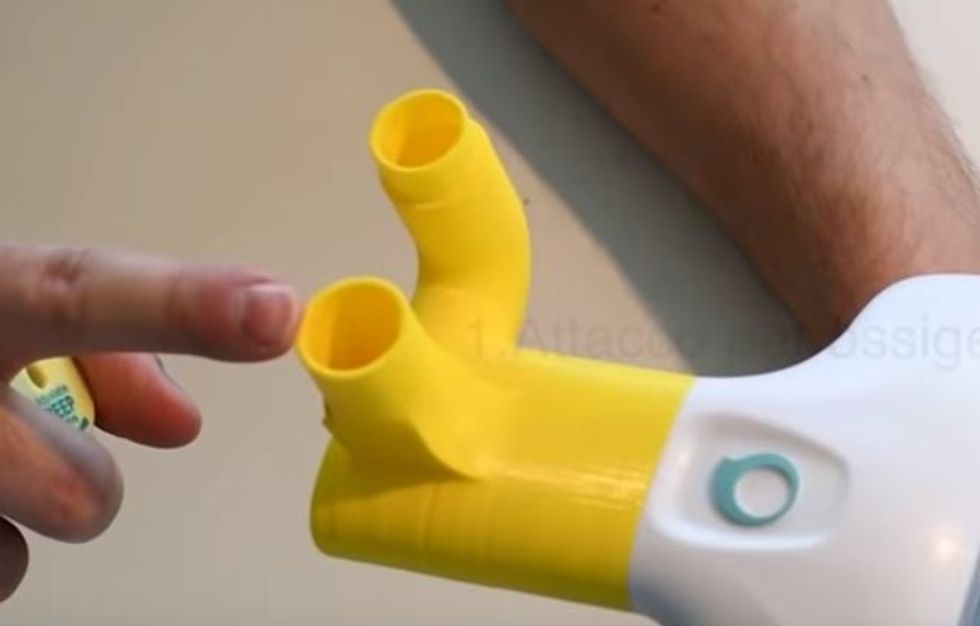 via Cristian Fracassi / YouTube
While the engineers are proud of their success in creating the ventilator masks, they stress they are just a stop-gap solution.
"We are reiterating that the idea is designed for healthcare facilities and wants to help in realization of an emergency mask in the case of a full-blown difficult situation, where is not possible to in find official healthcare supplies," the engineers said.
Neither the mask nor the link are certified and their use is subject to a situation of mandatory need," they continued. "Usage by the patient is subjected to the acceptance of use of an uncertified biomedical device, by providing a signed declaration."
The engineers at Isinnova are a fantastic example of the powerful ways that out-of-the-box thinking combined with partnerships between healthcare and outside industries can help us get through the pandemic.