George Dickel Tennessee Whisky has gone through a lot during its nearly 60-year history. It's been the top of the heap when it comes to American whisky and it's been a breath away from death, just a few decades back. Now, the brand — reinvigorated by Diageo — is on the right track again and making big moves that the industry has taken note of. They've done so by honoring the legacy and learnings of classic Tennessee whisky while blazing a new path that will keep the brand relevant for years to come.
A big part of Dickel's resurgence comes courtesy of Master Distiller Nicole Austin, who was brought aboard to lead the brand back into mainstream relevance and has done exactly that. Among other ideas and innovations, Austin has been carefully digging through Dickel's vast warehouses to find the best barrels to deliver the iconic brand's classic labels while also offering new expressions. It's been pretty exciting to witness and resulted in one very solid new expression.
With Dickel rolling, we decided it was high time to rank the core line of whiskies from Tulahomma's famed Cascade Hollow Distilling. The nine bottles below are the brand's main releases, with the newly minted Eight-Year Bourbon just added this year. We left off limited releases to focus on the bottles you should be able to find at your local liquor store right now. If any of these interest you, click on the prices to try them yourself.
Also Read: The Top 5 UPROXX Bourbon Posts Of 2021
9. George Dickel No. 1 White Corn Whisky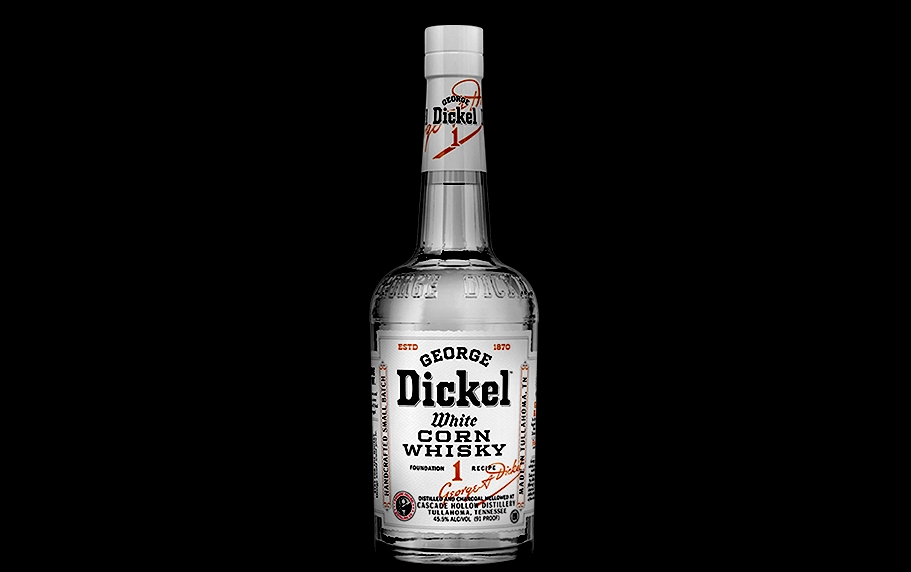 ABV: 45.5%
Average Price: $24
The Whisky:
This is where any George Dickel journey begins. The mash bill is the same as the rest of the line (except for the rye) with 84 percent corn, eight percent rye, and eight percent malted barley. The juice is then filtered through the iconic Lincoln County Process of sugar maple charcoal filtering before resting and bottling.
Tasting Notes:
It'd be easy to call this "warm" but it's more nuanced than that from the nose to the finish. The warmth is tied to a sweetness thanks to all that corn leading towards a dark berry note on the nose. The palate hints at citrus zest, more berries, and plenty of sweet cornbread with a touch of salty butter. A light note of vanilla comes through on the end with that sweet warmth lingering on the senses.
Bottom Line:
This is very easy-drinking for a "white dog" or "moonshine," but really functions best as a vodka replacement in cocktails.
8. George Dickel Classic No. 8 Tennessee Sour Mash Whisky
ABV: 40%
Average Price: $23
The Whisky:
While White Corn feels like the entry point to Dickel, this is the real intro bottle. The mash bill is the same as is the filtration, but this is aged in Dickel's warehouses for four to six years. Those barrels are married into this final product and cut down to a very drinkable 80 proof.
Tasting Notes:
The sweetcorn notes remain on the nose next to hints of orchard fruits, leading towards apple pie spice, flaky crust, and a maple sugar sweetness. The palate holds onto the apples, corn, and spice and adds a touch of peach, dry cedar, and vanilla tobacco. The finish is short and sweet with a honeyed spice mix next to that orchard fruit.
Bottom Line:
This is always nice but more of a mixer for cocktails and highballs. It's cheap, widely available, and very drinkable.
7. George Dickel Rye Whisky
ABV: 45%
Average Price: $28
The Whisky:
This is an interesting whisky. Although Cascade Hollow makes a ton of different juice, this is sourced from MGP Indiana. It's their classic 95 percent rye. Dickel brings the whisky down to Tullahoma where it runs it through their filtration process and then ages the mellowed juice in their signature barrels.
Tasting Notes:
This has a nose of peach, cedar, vanilla, and a bit of graininess. The palate balances cotton candy with spicy vanilla Coke vibes next to a creamy nature. The finish gets a little leathery with a hint of the cola spice driving back towards that creamy vanilla, a hint of dry cedar, and a dash of white pepper warmth.
Bottom Line:
This is a great workhorse whisky that works really well in a cocktail, highball, or on the rocks. It's a little warm as a sipper but shines with a few rocks. The only reason it's this low is that the rest of the line is so damn good.
6. George Dickel Bourbon Whisky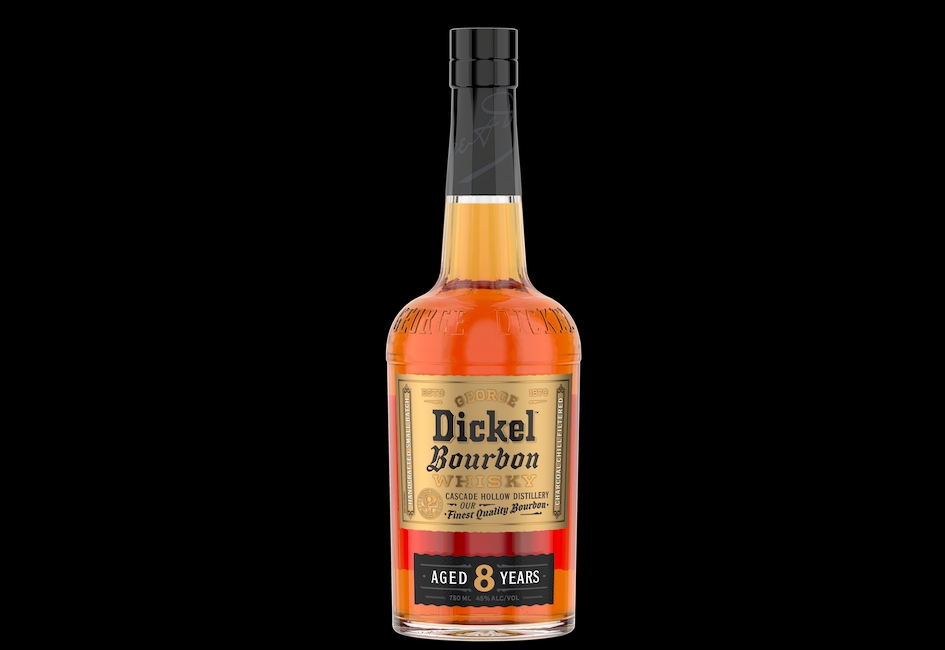 ABV: 45%
Average Price: $30
The Whisky:
This whisky was a special release from Nicole Austin and a new direction for the brand. The whisky is the same Dickel simply pulled from barrels that leaned more into classic bourbon flavor notes instead of Dickel's iconic Tennessee whisky notes. The barrels are a minimum of eight years old before they're vatted. The juice is then cut down to a manageable 90 proof and bottled.
Tasting Notes:
This opens with classic bourbon notes of vanilla, caramel, dry wood, and a touch of apple crisp with brown sugar, spice, and butter. The taste holds onto the Dickel corn vibe as the sweetness leans into caramel and toffee with a buttery backbone, more eggnog spice, and a pear/apple vibe with a dusting of orange oils. The finish isn't overly long but has a nice dose of creamy vanilla next to an apple tobacco chewiness.
Bottom Line:
This is just easy drinking all around. It's very mixable but also works as a nice on the rocks pour in a pinch. For a $30 bourbon, this is a winner.
5. George Dickel Barrel Select
ABV: 43%
Average Price: $44
The Whisky:
This is Dickel's main "small batch" whisky. The standard juice is aged for nine to 12 years and built from around 12 or fewer barrels. Those hand-selected barrels are vatted and then this is cut with that soft Tennessee water to a very approachable 86 proof.
Tasting Notes:
You get soft notes of corn next to butterscotch, oily vanilla, fresh leather, a touch of orange rind, and maybe a little cherry on the nose. The palate delivers a mix of eggnog spices with hints of vanilla, creamed corn, dry cedar bark, and a slight savory note that leans towards fresh green herbs. The end lingers on the spices as the vanilla and cedar leave you with a dry feeling on the back of your palate.
Bottom Line:
This is where things start to get very interesting and sippable. While I like this for Sazeracs or Manhattans, it's very sippable on a rock or two.
4. George Dickel Superior No. 12 Tennessee Sour Mash Whisky
ABV: 45%
Average Price: $36
The Whisky:
This is Dickel's touchstone whisky. The corn-heavy juice is aged for at least five years before it goes into the bottle at 90 proof.
Tasting Notes:
This opens with a matrix of maple syrup, salted butter, cream soda, and spicy cherry on the nose with maybe a touch of buttermilk pancake tying it all together. The palate has a note of dry cedar next to apple tobacco that leads toward a chalky cherry vibe that's shockingly close to a Flinstone Vitamin from your childhood. That all comes together on the back end as the creamy vanilla soda, cherry, and spice all linger the longest and leave you with dry warmth.
Bottom Line:
This just … works. It's also a workhorse whisky that shines as brightly in a cocktail as it does on the rocks. It's distinct, approachable, and very affordable.
3. George Dickel Single Barrel 15
ABV: Varies
Average Price: $70
The Whisky:
This is a very old whiskey, all things considered. The juice is from single barrels, aged 15 years or more, and the proof varies accordingly (sometimes it's cut with water, too). The whiskey showcases Dickel's vast warehouses and the gems they have hidden deep on those ricks.
Tasting Notes:
This is all about the cherry pie with a big scoop of vanilla ice cream next to a slight apple-tobacco vibe. It's also light on the nose and on the palate with red berries leading towards a cherry-choco soda pop, more vanilla cream, and a light touch of bourbon-soaked oakiness. That woodiness leans into a musty corner of a cellar as a spicy cherry tobacco finish leaves you with a dry yet sweet mouthfeel.
Bottom Line:
This was very nearly in the number one spot. Come on, a 15-year-old whisky for about 70 bucks is worth that spot alone. Still, this feels a little old on the palate… meaning that the eye-catching age statement actually may not help this expression as much as you'd think.
2. George Dickel Single Barrel 9
ABV: Varies
Average Price: $52
The Whisky:
This is Dickel's signature whisky, aged for nine years. Single barrels are hand-selected by Austin that fit Dickel's flavor profile but with a little nuance from release to release, making this a fun single barrel offering to track down yearly.
Tasting Notes:
The higher ABVs add depth to the cherry cola notes on the nose as the sweet syrup lurks in the background next to eggnog spice, salted peanuts, a touch of dry wood. The palate delivers on those notes while leaning into the cherry and vanilla while the spices kick up and notes of soft leather, dry reeds, and maybe a touch of wicker arrive late. The end is slightly fruity but leans more into cherry tobacco with a dry and woody end.
Bottom Line:
This sort of feels like the sweet spot. It's not overly woody or old while still holding onto the quintessential Dickel vibe. It's also a nearly ten-year-old whisky for about $50. That makes it a great candidate for both mixing and sipping as you see fit without feeling like you're going to break the bank.
1. George Dickel Botted-in-Bond
ABV: 50%
Average Price: $45
The Whisky:
Nicole Austin has been killing it with these bottled-in-bond releases from George Dickel. This year's release is a whiskey that was warehoused in the fall of 2008. Eleven years later, this juice was bottled at 100 proof (as per the law) and sent out to the wide world where it received much adoration.
Tasting Notes:
This bottle exudes a flaky-crusted pecan pie jacked up on maple syrup, sprinkled with dried apple, and flush with rich vanilla. The taste delivers on those promises with a subtle maple syrup sweetness balanced with roasted nuts, more vanilla, and another dose of that earthy/spicy dried fruit — think dried cherry dipped in dark cocoa powder. The end is slow and pointed with spicy apple pies, brown butter richness, and another shot of that vanilla leading towards a hint of charred oak.
Bottom Line:
This is the highwater mark of Dickel (right now anyway). This is just really sippable neat but especially on the rocks. It's also a killer cocktail or highball base at a price point that most whisky drinkers can afford. You just can't beat this whisky.
---
As a Drizly affiliate, Uproxx may receive a commission pursuant to certain items on this list.