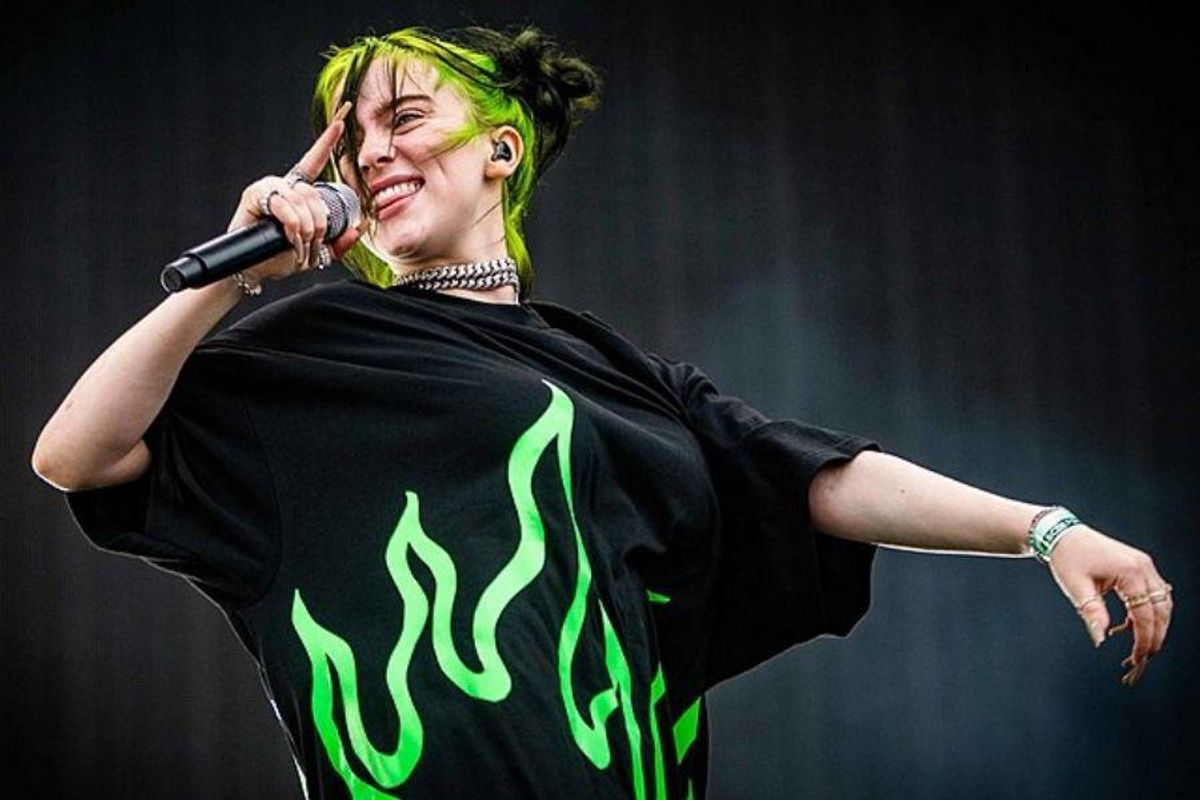 In the internet age, parents have to talk to their kids about pornography. If parents don't, someone else will, and that someone else will more than likely be a peer or peers who don't really know what they're talking about.
But talking to kids about porn can be tricky. The when, how and how much questions are hard to navigate. Parents might worry about saying too much, too soon or too little, too late. Research shows that it's not uncommon for kids to see pornography online, either intentionally or unintentionally, and the age at which some kids are first exposed is far younger than parents might think. However uncomfortable parents might be about it, the conversation needs to start early.
Thanks to singer Billie Eilish's openness about her own porn experiences, parents now have an especially opportune "in" to bring up the subject with their kids. She recently shared with Howard Stern that consuming porn at a young age "destroyed" her brain, and that as a woman, she finds porn "a disgrace."
---
"I used to watch a lot of porn, to be honest," she told Stern. "I started watching porn when I was like 11. I think it really destroyed my brain, and I feel incredibly devastated that I was exposed to so much porn."
Part of the problem with porn is that so much of it depicts violence and aggression and the objectification of women. Eilish told Stern that she frequently watched violent porn, and the first few times she had sex, she didn't say "no" to things that were "not good" because she thought that's what she was supposed to find attractive.
Another problem with porn is that is gives kids unrealistic portrayals of what sex is like as well as unrealistic images of people's bodies.
"I'm so angry that porn is so loved, and I'm so angry at myself for thinking that it was okay," she said. "The way that vaginas look in porn is f—king crazy. No vaginas look like that. Women's bodies don't look like that. We don't come like that."
Hearing someone like Billie Eilish say things like this is refreshing. Eilish, 19, came onto the music scene at 14 and made it big at 17. She's attracted fans of all ages, but much of her fanbase is young, which makes her an ideal bridge between generation smartphone and the parents who didn't grow up with pornography constantly accessible at their fingertips.
If parents aren't sure where to start the conversation about porn, start here. "Hey, you know the singer Billie Eilish? Here's what she says about her experiences with porn." It's a good opportunity to ask kids what they hear in their social life, what they think, what questions they have. For kids who might think their parents are old or out of touch, hearing a young, hip celebrity drop such wisdom from a place of experience may lend some credibility to the "why you should avoid porn" lessons parents are trying to teach.
And again, it is vital that parents teach it. Dr. Michael Flood of Queensland University of Technology shared research on the negative impact of porn use on young people, including:
– shifting sexual interests, behaviors and expectations, which can impact relationships
– lowering men's relationship satisfaction and leading to coercion in sexual acts
– teaching sexist and sexually objectifying understandings of gender and sexuality
– increased violent behavior, sexually aggressive behavior and sexual harrassment, especially from men toward women
Ideally, discussions about porn are a part of larger, ongoing conversations about sex kids start having with parents at a young age. Children are curious, and answering their questions matter-of-factly (and without embarrassment, which for some parents might take some practice) provides a solid foundation for frank conversations about sex as kids get older.
Kids may not always want to talk to their parents about sex as they go through adolescence and puberty, but if they don't learn from you, they're going to learn from somewhere. It may never dawn on kids that their parents have a lot more experience with sex than their peers do, so the more we normalize talking with them about sex in healthy ways, the less (hopefully) they'll seek out answers from unreliable sources like peers and pornography.