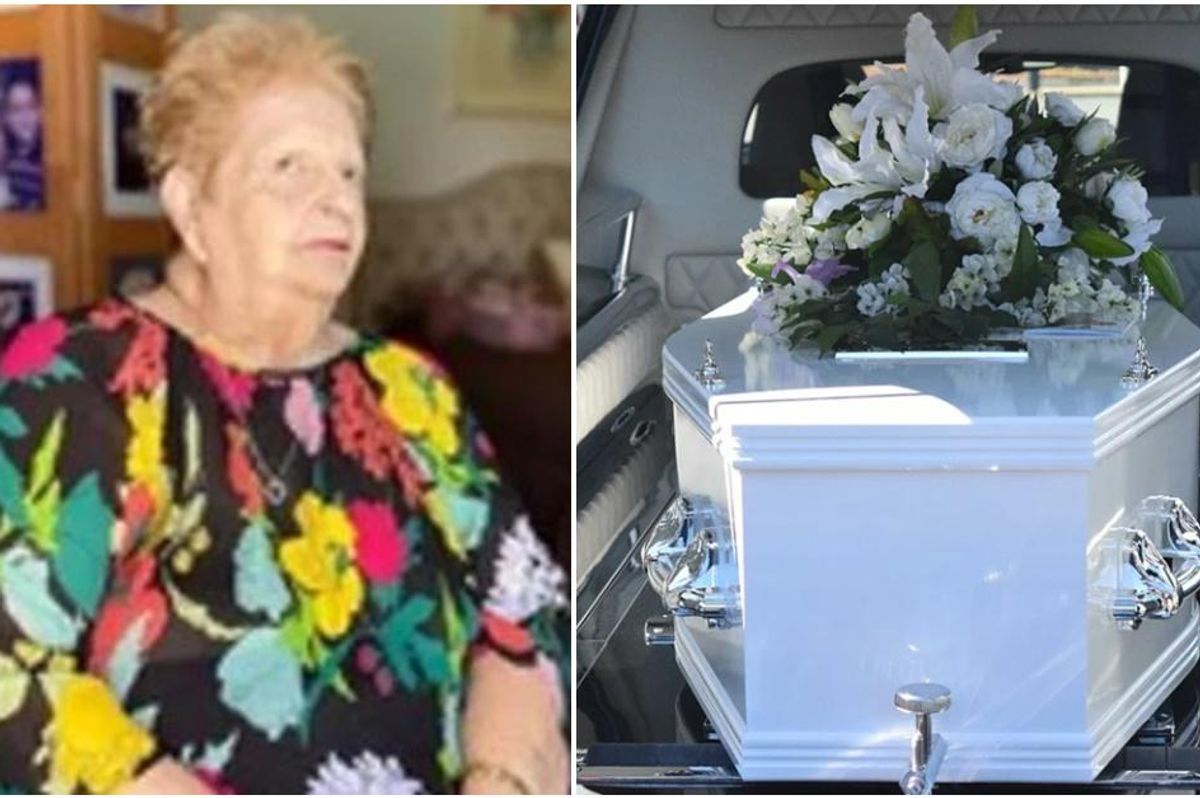 Renay Corren of El Paso, Texas died on Saturday at the age of 84, and after reading the obituary written by her son Andy, she won't be forgotten anytime soon.
Andy, who refers to himself as Renay's "favorite son, the gay one who writes catty obituaries in his spare time," should be proud because his mother is now known round the world because of her hilarious obituary.
The obituary opens with one of the most memorable lines ever printed in the obits: "A plus-sized Jewish lady redneck died in El Paso on Saturday."
This tweet featuring the obituary already has 29,000 likes.
---
This obit, my god.https://www.fayobserver.com/obituaries/m0028451u00a0u2026

— Sarah Weinman (@Sarah Weinman)
1639610340
Andy doesn't have a lot of nice things to say about his deceased mother claiming that, she "lied a lot" and "didn't cook, she didn't clean, and she was lousy with money, too." He goes on to say that a "more disrespectful, trash-reading, talking and watching woman in NC, FL or TX" was not to be found.
The obituary also makes a bold claim that hasn't been backed up by fact-checkers at the Fayetteville Observer where the obituary was originally published. Andy says she once had "an affair with Larry King in the '60s" and was "proceeded in death" by the famous talk show host.
Andy does make a few mentions of her talents in the remembrance. "Here's what Renay was great at: dyeing her red roots, weekly manicures, dirty jokes, pier fishing, rolling joints and buying dirty magazines. She said she read them for the articles, but filthy free speech was really Renay's thing. Hers was a bawdy, rowdy life lived large, broke and loud," Andy writes.
"She played cards like a shark, bowled and played cribbage like a pro, and laughed with the boys until the wee hours, long after the last pin dropped," Andy continued. "At one point in the 1980's, Renay was the 11th or 12th-ranked woman in cribbage in America, and while that could be a lie, it sounds great in print. She also told us she came up with the name for Sunoco, and I choose to believe this, too."
At the end of the obituary, Andy reveals that anyone looking for an inheritance from Renay's estate should look elsewhere.
"She spent it all, folks. She left me nothing but these lousy memories," Andy writes. "Which I, and my family of 5 brothers and my sister-in-laws, nephews, friends, nieces, neighbors, ex-boyfriends, Larry King's children, who I guess I might be one of, the total strangers who all, to a person, loved and will cherish her. Forever. Please think of the brightly-frocked, frivolous, funny and smart Jewish redhead who is about to grift you, tell you a filthy joke, and for Larry King's sake: LAUGH. Bye, Mommy. We loved you to bits."
You can read the entire obituary at the Fayetteville Observer.
RIP RENAY MANDEL CORREN 10 MAY 1937-11 DEC 2021.