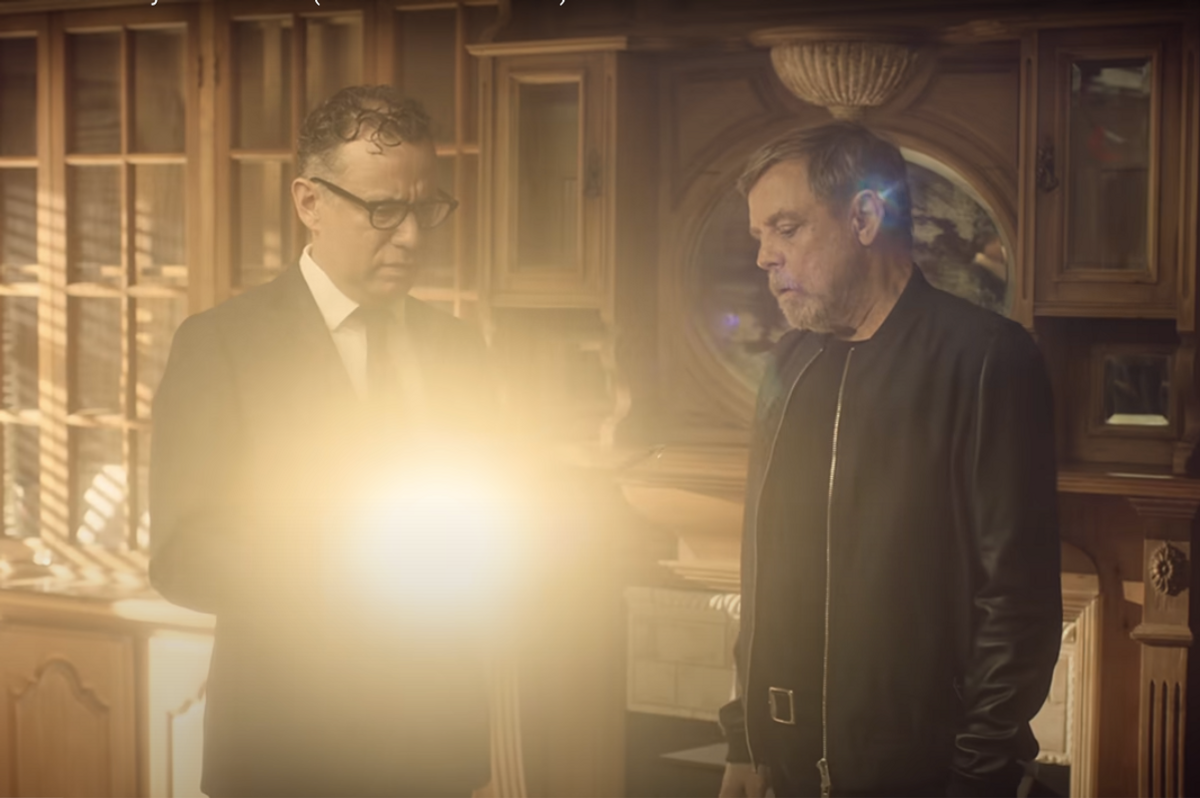 If someone were to ask which member of the Beatles was first to chart a No. 1 hit on the charts after the band's break-up, would you guess George Harrison? He was, with his song "My Sweet Lord" from his 1970 album "All Things Must Pass." It would be his biggest hit as a solo artist.
The song is a pop hymn of sorts, with two mantras from different religious traditions—"Hallelujah" from Christianity and "Hare Krishna" from Hinduism—alternating throughout. According to songfacts.com, Harrison wanted to convey that the two phrases were essentially the same, both calling out to God.
As Harrison explained in the documentary "The Material World": "First, it's simple. The thing about a mantra, you see… mantras are, well, they call it a mystical sound vibration encased in a syllable. It has this power within it. It's just hypnotic."
---
The song is simple, sweet and spiritual, hitting on some of the most fundamental elements of being human, which may explain its popularity. And now, a star-studded music video for the song is prompting reflection about the song's meaning.
Directed by Lance Bangs and executive produced by Dhani Harrison and David Zonshine, the video stars Fred Armisen and Vanessa Bayer as agents who have been asked by their superior, played by Mark Hamill, to "search for that which can't be seen." Patton Oswalt, Taika Waititi, "Weird Al" Yankovic, Rosanna Arquette, Jon Hamm and others—including Ringo Starr—make cameo appearances in the video.
Harrison's wife, Olivia, and son, Dhani, also appear in the video, according to The Hollywood Reporter.
Watch:
People are loving the video, both for the reminder of what a good song it is and for the interpretation of how we can find what we're seeking—God or truth or enlightenment—in the simple things that are right in front of us.
"The search never ends," wrote one commenter. "Sometimes we look but we never see. Sometimes we see but we don't understand. We hear, but do we listen? Life is up for grabs."
"I think the spirit in which the video is made is George's philosphy," wrote another. "People with high tech looking for answers. But they're constantly in the dark. The answer is not in a book. Turn on the light. Stop wandering around the world. The answers are in front of you but you're not paying attention. You just need to tune in the message."
"George has been gone 20 years, this song is 50 years old, and yet here we are watching a new music video for it featuring a ton of people famous actors and musicians," wrote one person. "It just goes to show you the power of George's music and the depth to which it is a part of us."
Thousands of comments have poured in from people who are moved by "My Sweet Lord" and the message of the video five decades after the song was released, showing the true timelessness of Harrison's mark on the world.