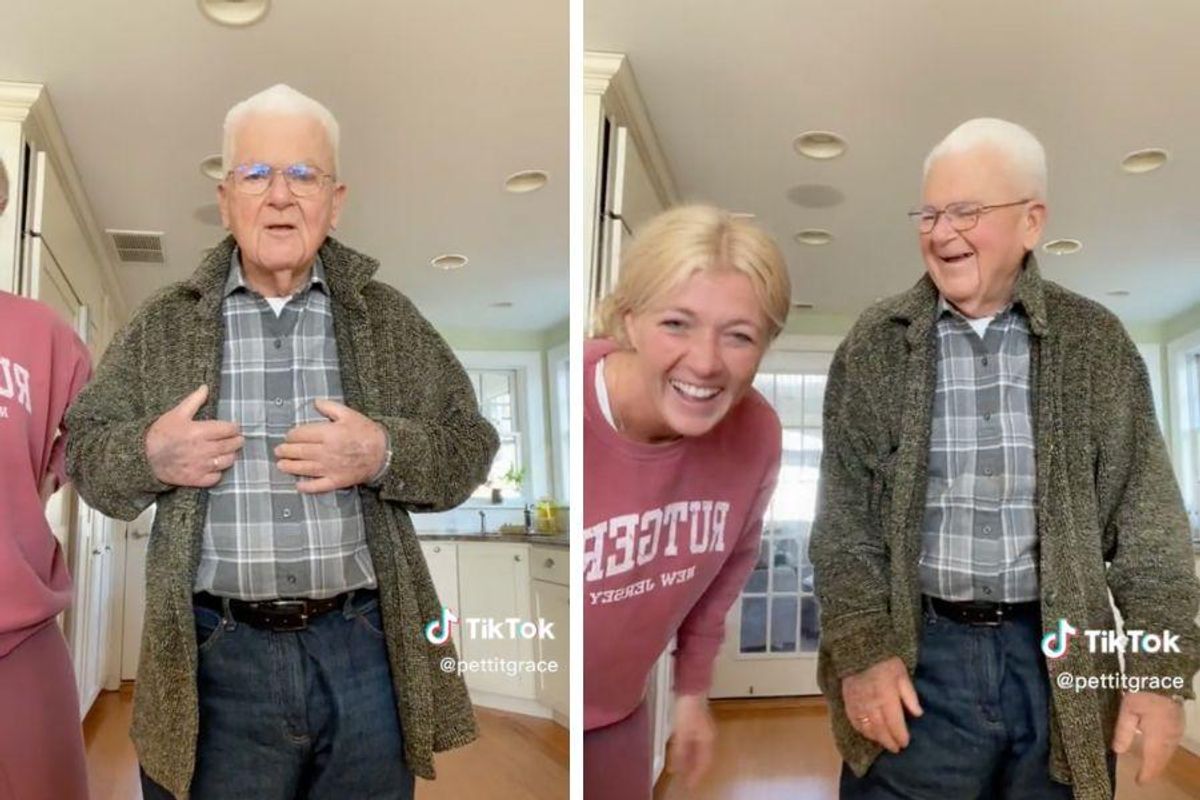 "Fit check" is something you've probably heard multiple times if you've spent any amount of time on social media over the past year. It's something like the red carpet question of "who are you wearing?" which prompts the celebrity to rattle off their designer labels for the night. Except now it's a trend for regular folks to share info about their outfits.
It's pretty helpful if you see an influencer wearing something cute. But this grandpa has got to have the sweetest "fit check" ever and people on social media agree. Liam Ryan , who's 86, made a guest appearance in his granddaughter's TikTok, where 24-year-old Grace Pettit coaches her gramps through the process.
The video is filled with giggles from Pettit as her grandpa tries to make sure he hits all his articles of clothing. The people need to know where Gramps got his fit. When the video starts, Ryan stands in front of the camera and says, "Hi, I'm Gramps. We're doing a fit check."
---
Turns out, if we want to find an outfit as cool as Ryan's we have to wait for the perfect gift. After the intro, Ryan gives us the details we've been waiting for: "My jeans are a Christmas gift. My shirt is a Christmas gift. My sweater, my brother gave me. And my sneakers…" he trailed off before Pettit jumped in to assist. After she held him steady so he could show off his shoes, Pettit did her own quick fit check. The interaction is warming commenters' hearts.
One person wrote, "He is the cutest thing in the entire world."
Another commenter wrote, "Gramps is easily the coolest person I've ever seen on this app."
"I hope when I'm old, my grandkids love me like this. This is so sweet," another user wrote.
Clearly the internet has adopted a new grandpa, and he just happens to have the coolest outfit. Pettit captioned the video, "This is my new favorite video ever."
Watch the adorable video below: