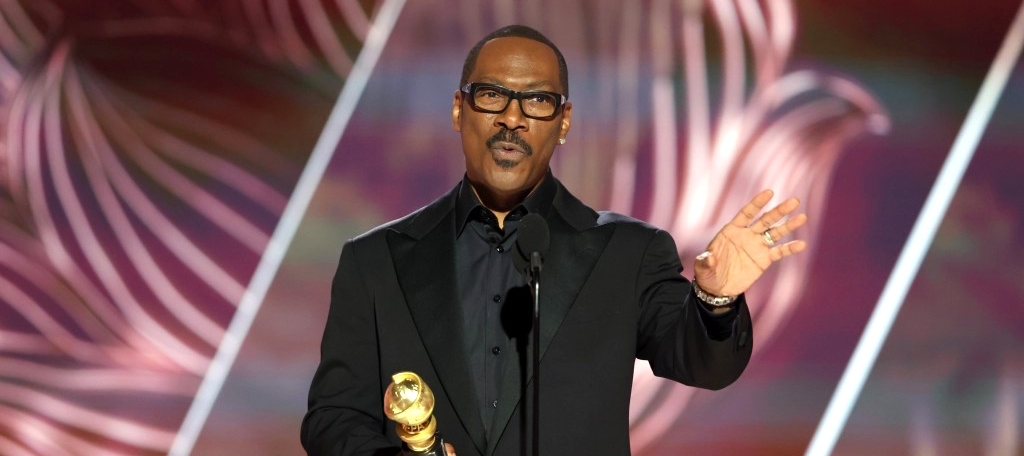 Should we have expected to hear some Will Smith jokes at the Golden Globes? The moment when he delivered an onstage slap to Chris Rock was arguably the Oscars' saving grace last year, but in 2023, people are kind-of over hearing about it. A "Will Smith joke" Twitter search reveals as much, but I'm honestly surprised that we didn't hear more references to that show-stopping moment from 2022. Because Hollywood loves to be self-referential, etc.
If there's anyone, however, who could get away with a Will Smith joke at the Globes, it's Eddie Murphy. And he went there. During his speech to accept the honorary Cecil B. DeMille award, the legendary comedian offered career advice to all who would listen:
"I want to let you know that there is a definitive blueprint that you can follow to achieve success, prosperity, longevity and peace of mind… It's very simple, just do these three things: pay your taxes, mind your business and keep Will Smith's wife's name out of your f*cking mouth!"
Following his onstage moment, Murphy transitioned into backstage mode, and of course, he fielded a question about the joke. He clarified that he had spoken to neither Rock nor Smith about that moment. However, "I love them both."
Sometimes, a joke really is just a joke. We'll see if anyone addresses the matter at the Oscars. Go time for that ceremony is March 12.