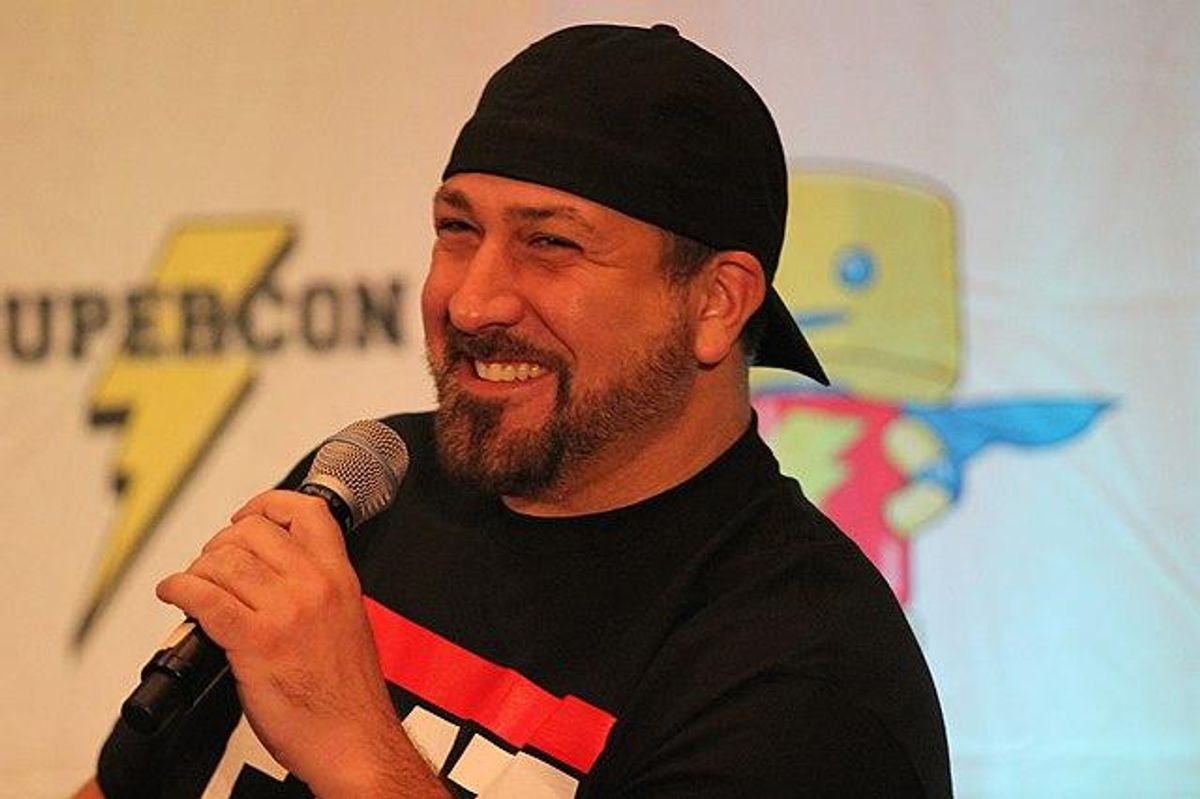 "Bye Bye Bye" was a smash hit in 2000 when it was released as the lead single to boy band NSYNC's second album, "No Strings Attached." The hit single propelled the album to sell a then record-breaking 2.4 million copies in its first week.
Two years later, the band would go on hiatus to allow breakout star Justin Timberlake to record a solo album. The hiatus soon became a permanent breakup and the band hasn't recorded or toured together since.
However, even though NSYNC broke up more than 20 years ago, band member Joey Fatone hasn't forgotten how to sing and dance to "Bye, Bye, Bye." He proved it on Sunday, January 8 while giving an impromptu performance of the song during brunch at the Palace, a popular drag bar on South Beach in Miami, Florida.
Fatone was at the bar while vacationing in Miami for a bachelor party.
The Advocate reports that when drag performers Tiffany Fantasia and Elishaly D'witshes began to perform "Bye Bye Bye" Fatone hopped on stage and started performing with them. While at first he just danced to the song while the drag queens lip-synched, he was handed a microphone and started to sing his harmonies. Fatone also showed that he still remembered the iconic dance moves by busting them out before an excited crowd.
"WHAT A WEEKEND IT'S BEEN ALREADY!! We had the honor of being visited by @nsyncs own @realjoeyfatone who joined us and sang one of their biggest hits with our queens for our visitors," the Palace wrote on Instagram.
Imagine being in the crowd, three mimosas deep, and seeing a member of NSYNC come out of nowhere and sing one of their biggest hits. That would have been well worth the price of admission.
Even though NSYNC isn't together, Fatone has stayed in the spotlight over the past two decades. He made multiple appearances on "Dancing With the Stars" where he earned second place in 2007.
From 2010 to 2015 he was one of the announcers on "Family Feud" and in 2019 he competed as "Rabbit" on "The Masked Singer" where he came in fourth place. He told People magazine that a lot of viewers were surprised he had such a great voice after performing on the show.
"People are like, 'I didn't know you had the voice and chops. You should do an album,'" he said. "I'm like, 'Eh, I'd be fun to do one.' It's not my forte in the sense of doing a solo career."
Fatone has also performed in a Rat Pack-style revue in Vegas alongside fellow boy banders Wanya Morris from Boyz II Men and Backstreet Boys' AJ McLean and Nick Carter. The limited-engagement show featured the singers performing their band's greatest hits and an audience Q and A.
Fatone also appeared as Angelo in the 2002 hit "My Big Fat Greek Wedding" as well as its 2016 sequel. He's also slated to appear in the recently announced third film in the series.
It's wonderful to see Fatone strut his stuff with some drag performers but it could also serve as a reminder to his NSYNC buddies—Joey still knows his dance moves and would be ready for a reunion at a moment's notice. He may just need a few mimosas to get started.