Yesterday, a clip from The Late Show with Stephen Colbert dropped that got our cocktail senses tingling. In the clip, Tom Hanks introduced Colbert to his new, signature cocktail — The Diet Cokagne (yes, Hanks pronounces it like "cocaine"). The drink is a simple mix of Diet Coke and champagne that Hanks created and wowed his family and friends with one late night at a party. But is it — or can it — be any good, really?
Really???
I had to find out.
Look, adding sweeteners to champagne has been around along as champagne has. Kir Royal adds creme de cassis. The Champagne Cocktail adds a bitters-soaked sugar cube to the bubbly. A French 75 adds lemon and sugar. So adding a little sweet and caffeine-heavy Diet Coke to the mix isn't that far out of the realm of possibilities. Plus, there's a long tradition of adding Coke to cheap red wine that spans everywhere from Spanish tapas bars to college dorms in the U.S. It's believable that this could be a tasty cocktail, is what I'm getting at.
But will it blow me away the way it did Hanks' family and friends and even Stephen Colbert when he tried it live on the show? Let's find out by making one.
Also Read: The Top Five Cocktail Recipes of the Last Six Months
The Diet Cokange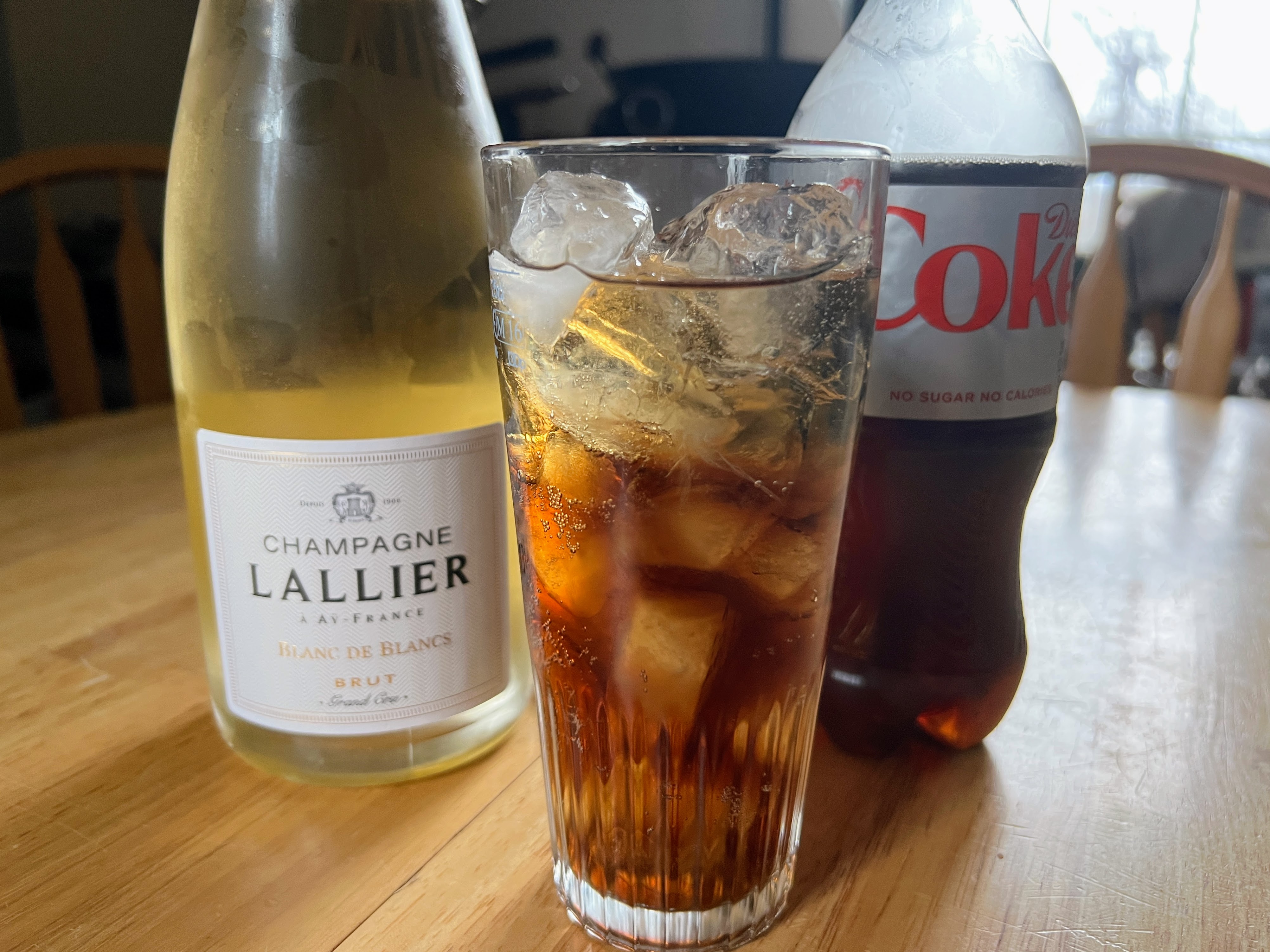 Ingredients:
What You'll Need:
Method:
Fill the glass with ice.
Add the Diet Coke until the glass is about 2/3 full. Top with champagne. Serve.
Bottom Line: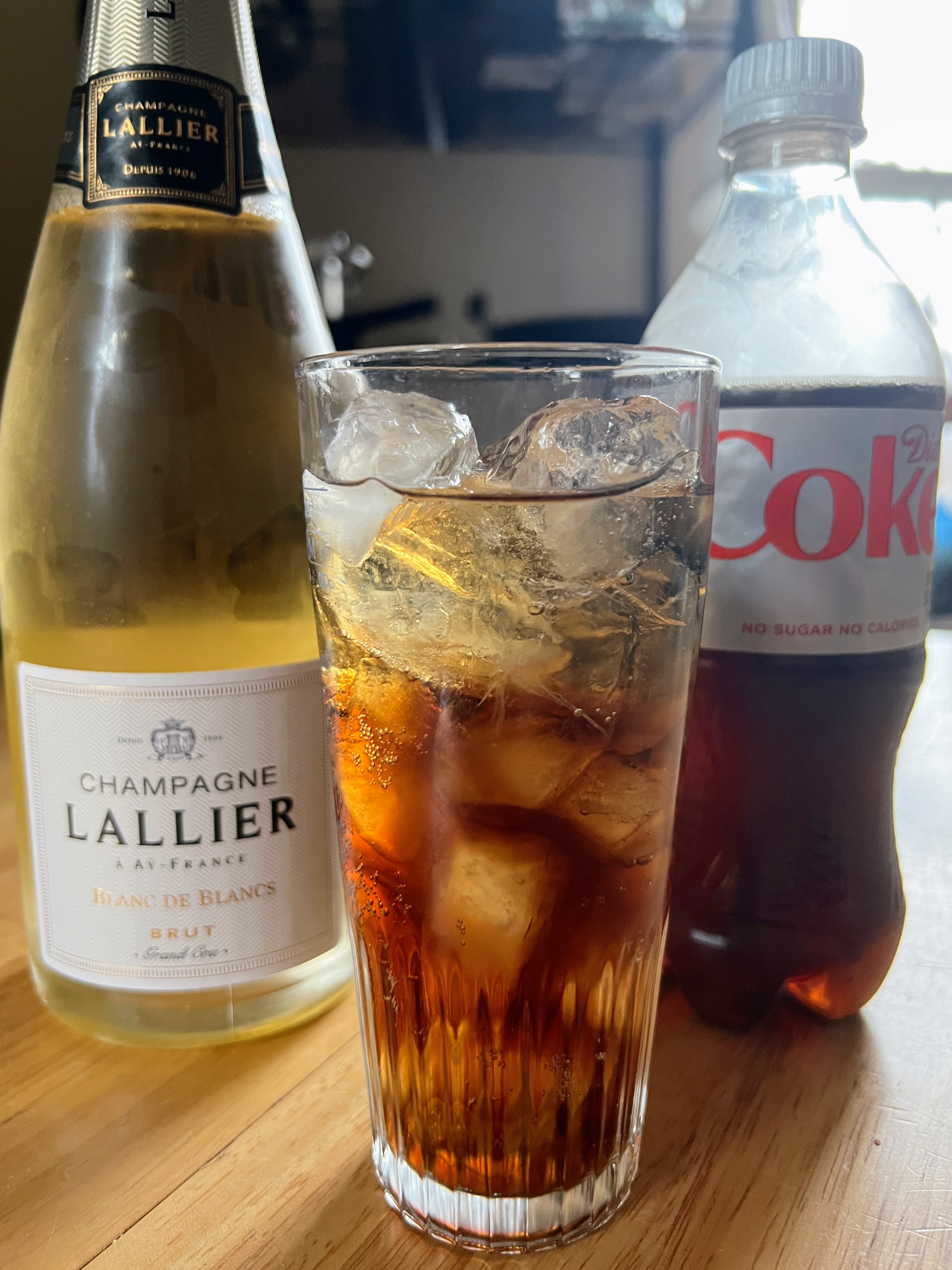 Stephen Colbert exclaimed, "It's like an American Aperol Spritz!" when he saw the drink. And he's not that far off.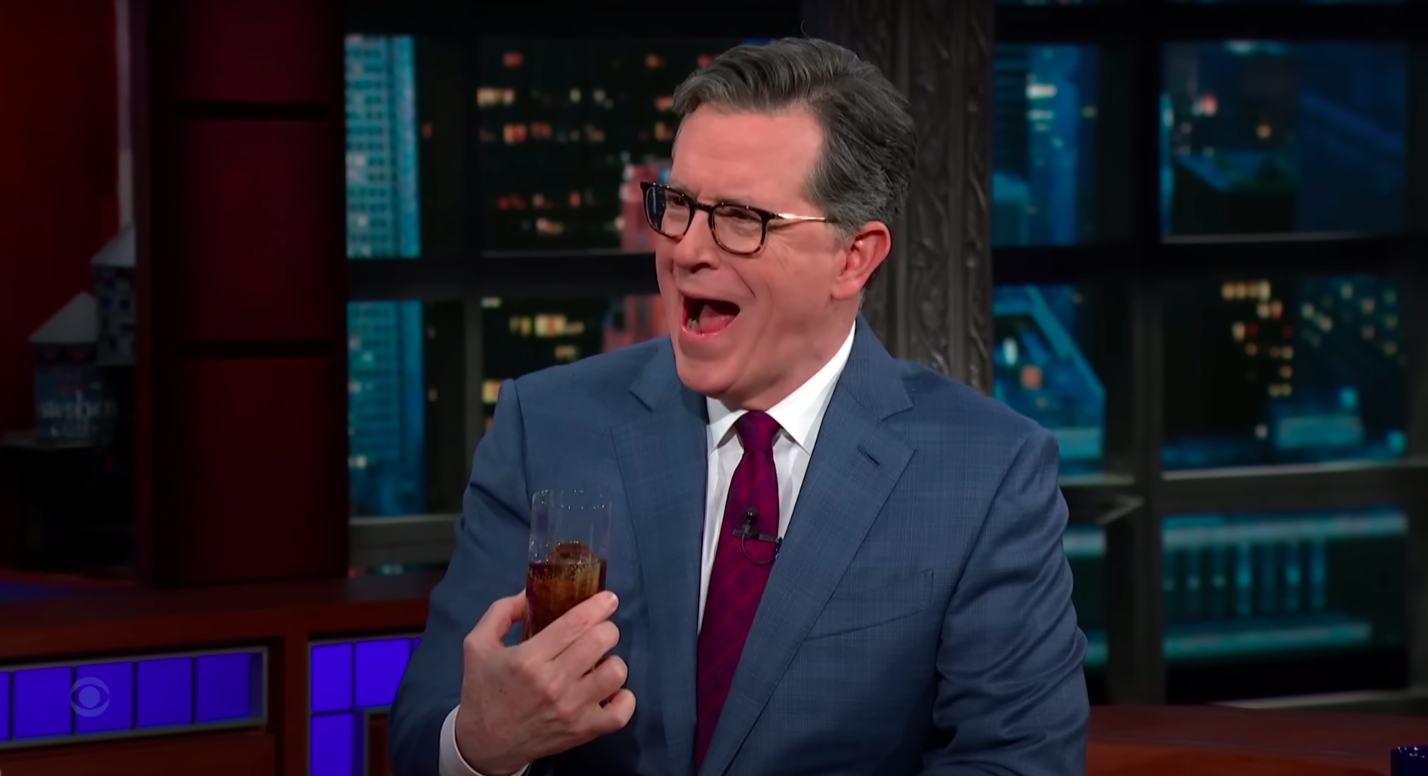 It's fine. The champagne does mellow out the more fake-sugar edges of the Diet Coke and adds a nice balance of yeasty depth and a hint of fruitiness to the mix, think apple soda. The overall flavor is better than a regular Diet Coke, that much I'm certain of.
Does that make it good? Um…Sure! It's not without its charm. I don't think it's great and won't waste any more champagne in a Diet Coke, but I can see why people like it. It's easy. It does make the Diet Coke taste a bit better. And sure, now there's a little kick of alcohol in your soda.
Now, would it be as good with Diet Pepsi? As always, there's an Uproxx article for that.