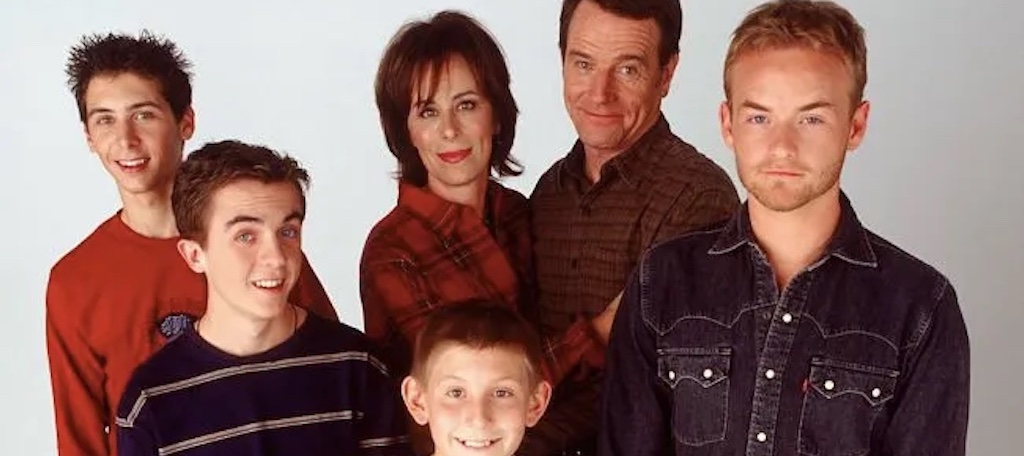 He may have just unexpectedly rebranded as a NASCAR driver, but Frankie Muniz has another dream he's pursuing: a Malcolm in the Middle reunion. Reunions are all the rage and the early aughts landmark has been a conspicuous absence among the trend. Last fall he swore one was not only in the offing, but that it was being written by one of its stars: Bryan Cranston, the show's wacky dad, who of course went on to some big things. That might not be true, but what is true is that the erstwhile Walter White is down to clown.
E! Online spoke to Cranston about the possibility of returning to the role that arguably made him famous. (For some, his starmaking role was his turn as Seinfeld's Dr. Tim Whatley, who converted to Judaism partly for the jokes and at one point made his dental office "adults only.") Cranston didn't directly address Muniz's claims and he seemed to suggest he wasn't the one doing the writing. Instead he offered a more vague thumbs up re: his involvement.
"There was some talk about the possibility of doing like a reunion movie of Malcolm in the Middle," Cranston said. "We had such a great family on that and I certainly would be open to that if there was a good idea that came up like, 'Oh, that would be fantastic to explore what happened to this family 20 years later.' I can't believe it's already that, but that would be fun to do."
Cranston hasn't done a ton of comedy since pivoting to heavy drama, so it's good to hear he's still game to yuk it up. He recently revealed that Breaking Bad came to a close with someone breaking into his car and stealing the scripts for the final two episodes.
(Via E! Online)