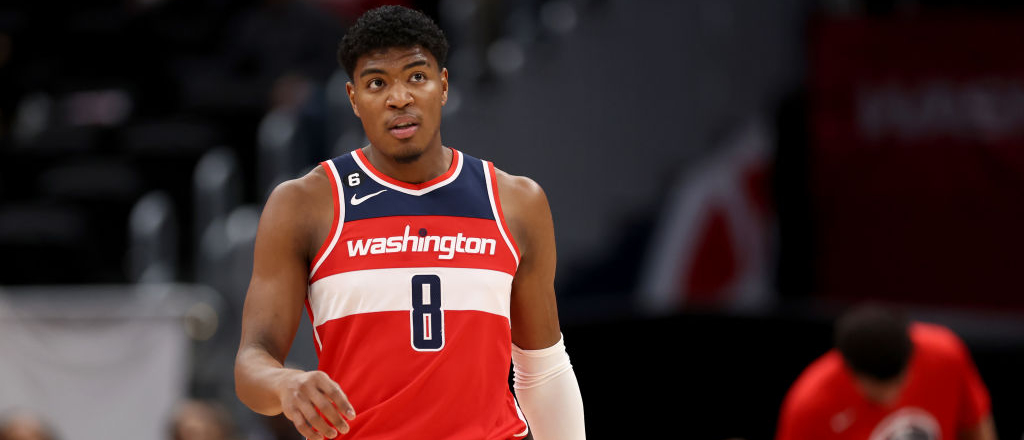 Could Rui Hachimura be one of the names that gets moved before the NBA trade deadline next month? According to Shams Charania of The Athletic, the Washington Wizards are holding conversations with opposing teams about finding a new home for the No. 9 overall pick in the 2019 NBA Draft.
As Charania reports, there are teams in the Western Conference that would be interested in acquiring Hachimura and his ability to provide a scoring punch. He is not the only wing who has apparently drawn interest on Washington's roster, as teams would like to acquire the services of Kyle Kuzma. But apparently, the Wizards would like to keep Kuzma around beyond this year.
Whether to trade Hachimura and Kuzma is among the difficult decisions the Wizards have to make as the trade deadline approaches on Feb. 9. Kuzma will not sign an extension and has a $13 million player option for next season that he expects to decline. Team officials value Kuzma highly and would like to re-sign him over the summer. If the Wizards trade Hachimura, it could signal that team officials are confident they will be able to retain Kuzma.
Hachimura is slated to become a restricted free agent at the conclusion of the 2022-23 season. All 28 of the former Gonzaga standout's appearances for the team this season have come off of the bench, and he's averaging 12.9 points in 24.2 minutes per game while connecting on 49.2 percent of his attempts from the field.