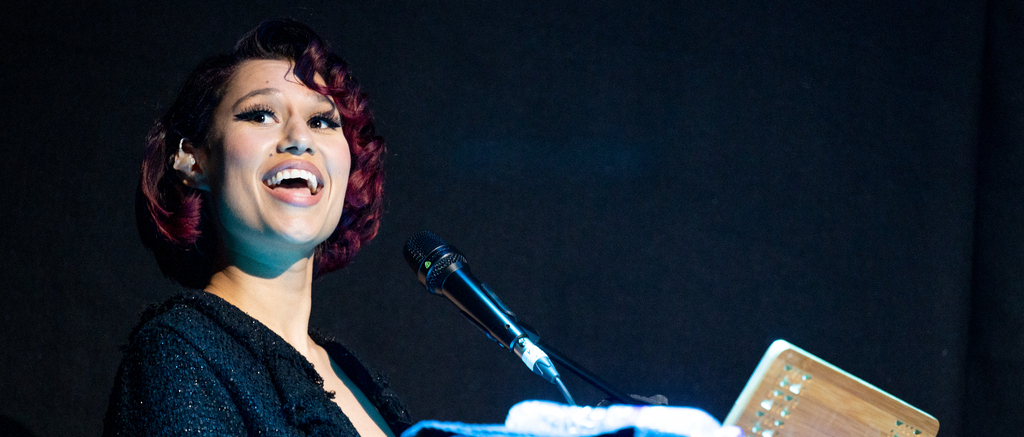 The United Kingdom is filled with immensely talented new acts in pop and R&B music from Adele to Dua Lipa. Singer and songwriter Raye is one of the newer acts making a splash in the American music market.
With just a hand full of projects under her belt, Raye has won the hearts of music fans thanks to her supporting role on several tours alongside acts such as Rita Ora, Halsey, and, coming this spring Kali Uchis. Now, Raye is ready to push her musical star power to the next level with the forthcoming full-length album, My 21st Century Blues next month.
Learn more about the album below.
Release Date
My 21st Century Blues is out 2/3 via Human Re Sources. To pre-save, click here.
Tracklist
1. "Introduction"
2. "Oscar Winning Tears"
3. "Hard Out Here"
4. "Black Mascara"
5. "Escapism" Feat. 070 Shake
6. "Mary Jane"
7. "The Thrill Is Gone"
8. "Ice Cream Man"
9. "Flip A Switch"
10. "Body Dysmorphia"
11. "Environmental Anxiety"
12. "Five Star Hotels" Feat. Mahalia
13. "Worth It"
14. "Buss It Down"
15. "Fin"
Features
The 16-track project features just two features. The first featured artist is melodic rapper 070 Shake, who appears on the single "Escapism." The second featured artist is singer Mahalia on a track titled, "Five Star Hotels."
Artwork
The album's official artwork features a young model attempting to walk across a heap of musical instruments, including a guitar, keyboard, violin, and more. The cover is a metaphor for RAYE's lifelong journey through music which she reveals, started at the tender age of 7 years old.
https://www.instagram.com/p/CjqkrPCj0sg/?utm_source=ig_web_copy_link
Singles
RAYE has released several singles from My 21st Century Blues so far, including "Escapism," "The Thrill Is Gone," "Black Mascara," and "Hard Out Here."