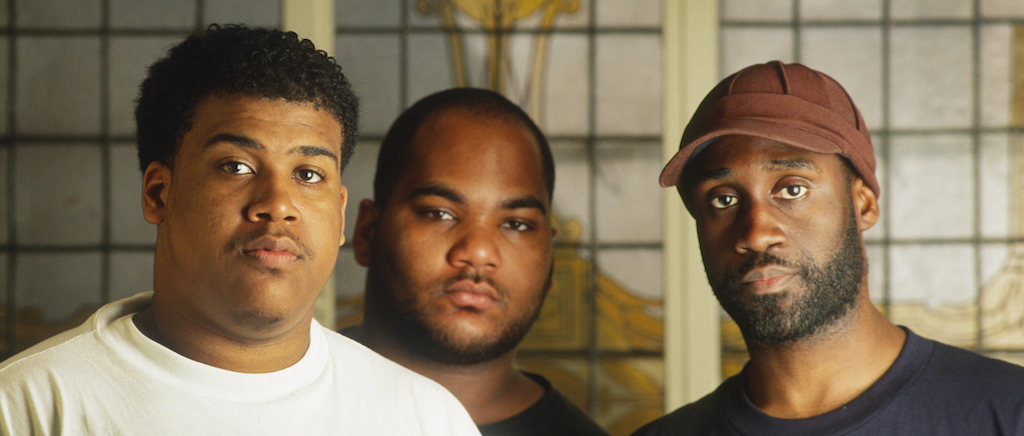 The news of De La Soul member Trugoy The Dove's death was met with a wave of appreciative and grief-stricken posts from all over hip-hop, but the voices of his bandmates were conspicuously (and understandably) absent. And although Posdnous — aka Plug One — has yet to return to social media, Maseo — aka Plug Three — returned to Instagram for the first time in almost a week to share a few nostalgic posts in a guided tour down memory lane.
One photo he shared featured the three Plugs and their then-producer Prince Paul as they signed their initial recording contract with Tommy Boy Records — the same contract that they only recently resolved to win back control of their publishing rights.
In another post, he revealed that he still has his leather medallion from the 3 Feet High And Rising era. The Afrocentric trappings of De La's early output are still seen as an antidote to materialism and excess in hip-hop, and clearly, Maseo is still proud to have offered that alternative to rap fans.
The timing of Trugoy's death was especially tragic, as De La Soul had just announced that their catalog would finally be available to stream in just a few weeks. They should finally get some of the flowers they always deserved — no pun intended — but one of their number won't be around to enjoy it.