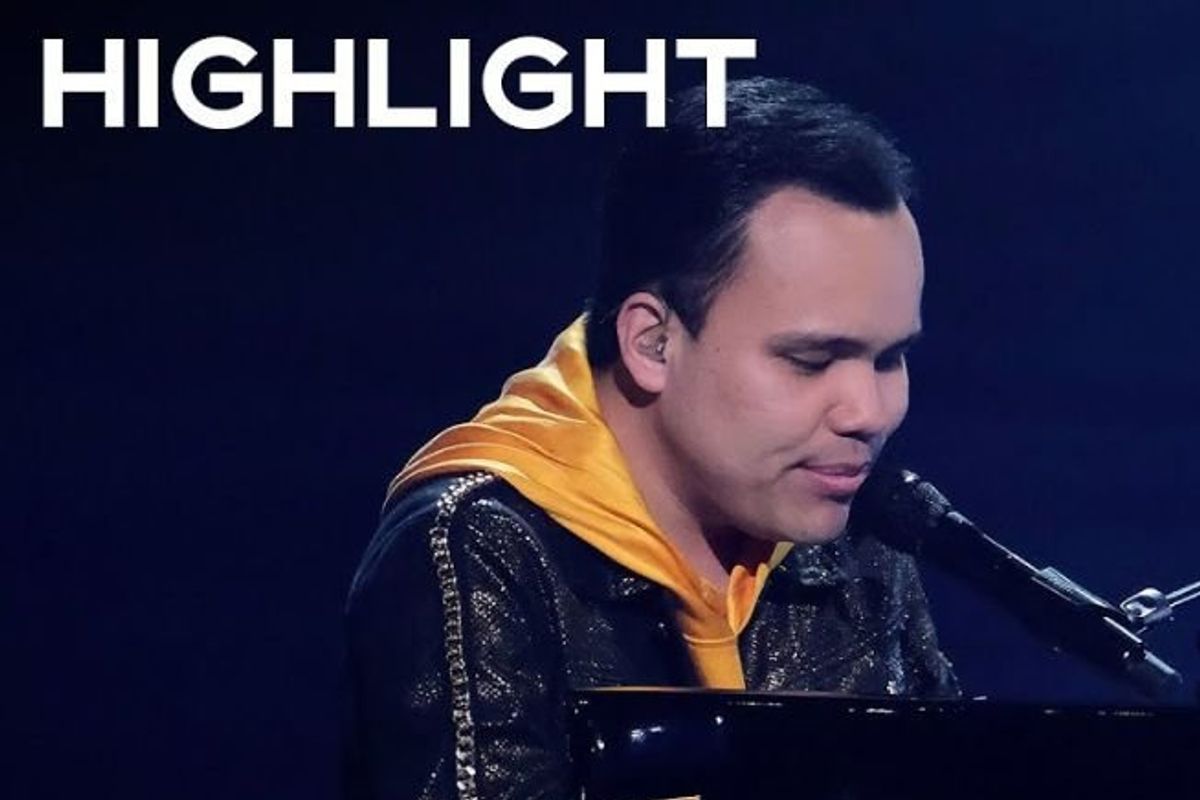 Singer and pianist Kodi Lee previously rose to fame after winning season 14 of "America's Got Talent."
Within weeks of his first audition, the musical savant became a viral sensation—wowing judges and audiences alike with his almost supernatural musical abilities.
Though legally blind and diagnosed with autism at an early age, Lee easily masters multiple styles of music and has been blessed with a rare "audio photographic" memory, meaning he can recall music he hears after just one listen, according to his website.
Lee has once again returned to the stage for "AGT: All Stars" with a cover of David Bowie's "Heroes," and it's nothing short of spectacular.
---
The lyrics to "Heroes" were inspired by a real-life couple Bowie would see every day outside his apartment window in Berlin in 1976. The Thin White Duke had become creatively burnt out in Los Angeles, but after witnessing the lovers meet every day to share a kiss under a gun turret on The Berlin Wall, his mojo was recovered, and he went on to create what would be one of his most enduring songs. Though originally intended as a love story, "Heroes" encapsulated much bigger themes of the time, even becoming forever linked with the dismantling of the infamous Berlin Wall.
Similarly, judge Simon Cowell remarked that Lee's rendition gave the lyrics "whole new meaning" after his performance.
"You have this real gift and every time you perform there's just silence. Everyone's focused, and then they're listening to every word and then we're wondering what you're gonna do with the song. And then you hit those big notes, and you're so cool, and just so brilliant," he said.
Howie Mendel echoed the sentiment, saying, "The lyric is 'We can be heroes just for one day,' and Kodi, you are a hero every day."
Watch the All-Star performance that received a standing ovation below. Somewhere, David Bowie is smiling while listening to this.