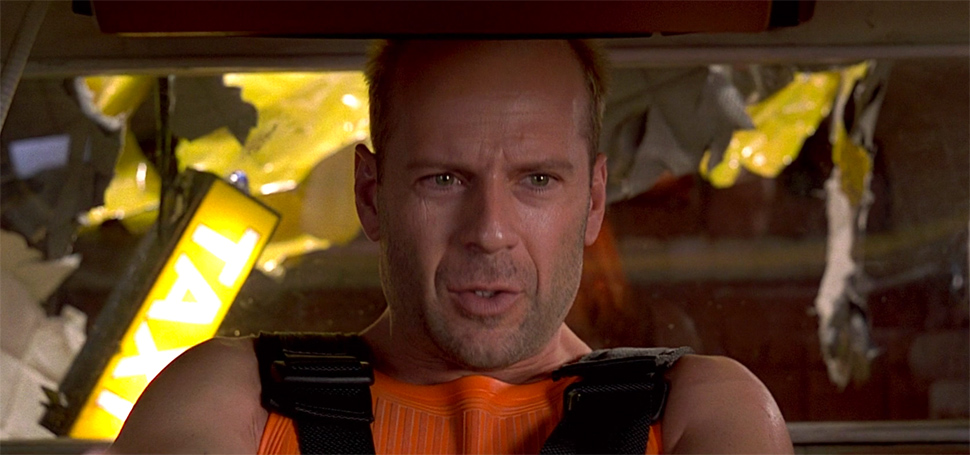 If you were presented a mystery list of cities leading the world in innovative transportation, Los Angeles — with its endless traffic and maddeningly minimal light rail service — would probably not come to mind. But would you think of the flourishing desert oasis, Dubai? Home to the world's tallest skyscraper and vast swaths of engineered coastal real estate, Dubai continues to make its case as one of the most innovative, efficient, and sought-after places to live in the world.
One piece of their dynamic strategy includes becoming a global leader in sustainable urban air mobility transportation. Simply put, they want flying cars. To start, the city plans to implement a fully functioning Air-Taxi system by 2026. Yes, air taxis. Like in The Fifth Element.
His Royal Highness Sheikh Mohammed bin Rashid Al Maktoum dropped this bombshell on Twitter: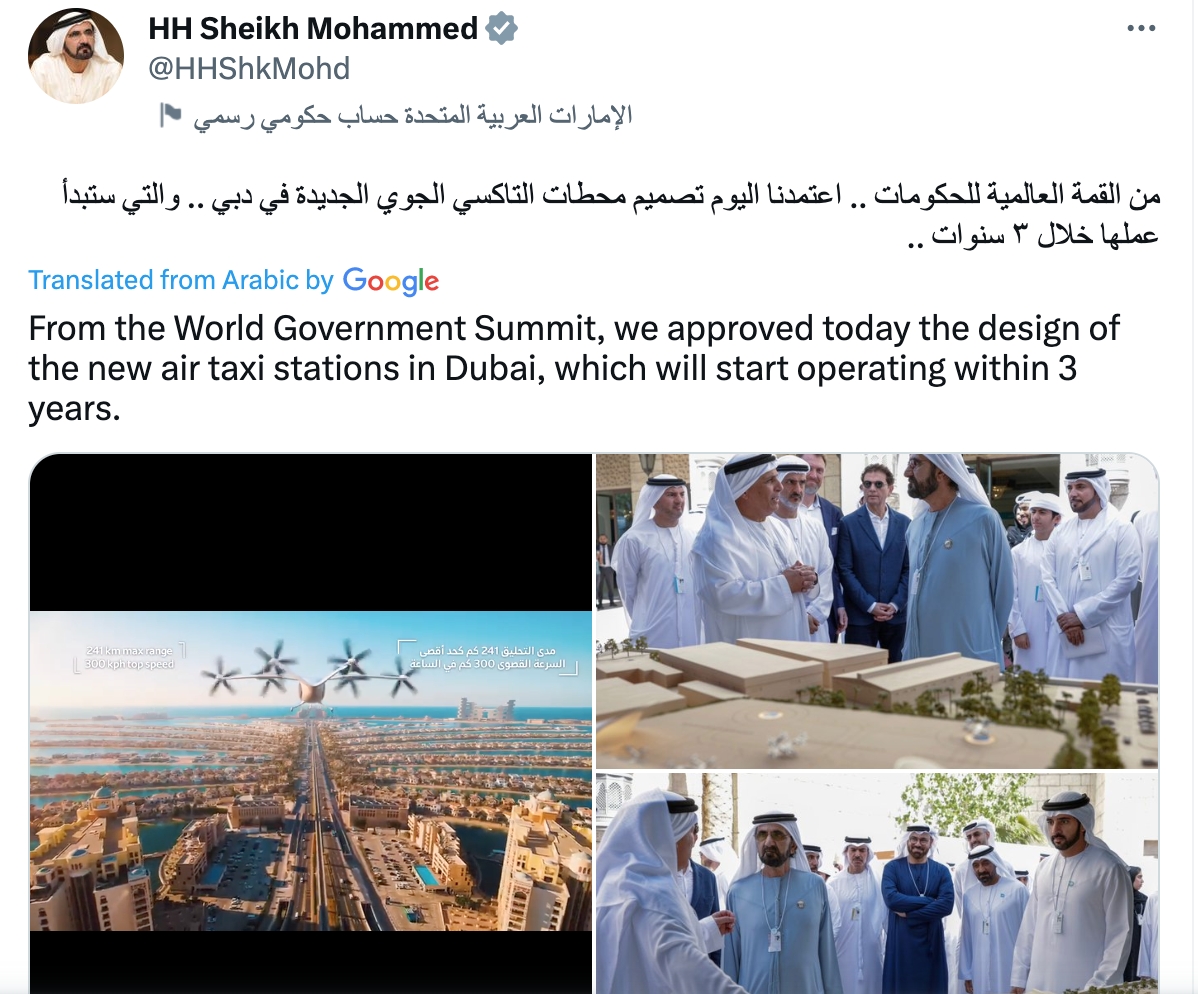 HOW IT WORKS:

If you ever played Call of Duty, you might be aware of a feisty little vehicle known as a VTOL Jet — the one that hovers around in one place and "helps you out." The allure of VTOL flight (vertical take-off and landing) is it doesn't require much space to take off or land, pretty much like a helicopter. But Dubai's not trying to use powerful, gas-guzzling helicopters, think more of a smart car or a supersized Air-hog.
The city has partnered with Eve and Falcon Aviation systems to introduce a line of 35 all-electric VTOLS to serve as their first green fleet of air taxis.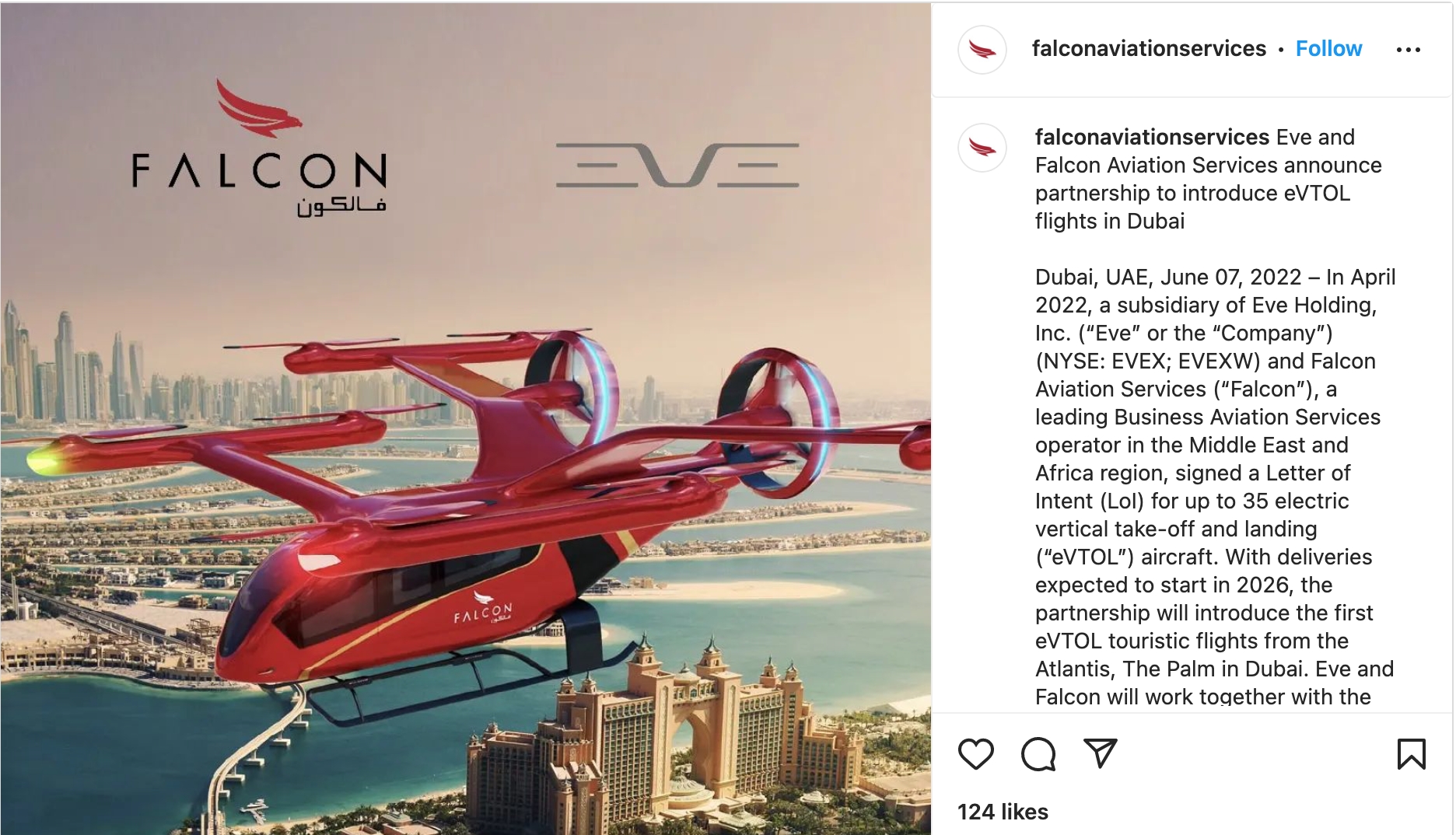 With a top speed of just under 200mph and a maximum range of 150 miles before needing to recharge, these are the perfect vehicles to taxi people short to medium distances. That's the idea: For now, the plan is to connect Dubai's four main hubs, Downtown, The Dubai Marina, Dubai International Airport, and The Palm Jumeirah (the engineered palm tree-shaped coastline). Once implemented, Dubai will be the first city in the world with an interconnected system of Vertiports (obviously this is all theoretical at this point, but Dubai does seem to be in the lead).
The vehicles will be large enough for a pilot and four passengers andwill basically function the same as any taxi or Uber — the only difference being you're freaking flying. The cost will eventually be the same as an uber, but initially… prices might be a lot higher, as it usually is for new technology. (Remember, flat screens used to cost thousands of dollars.)
WHY AIR-TAXIS?
It's not just Air-Taxis. Dubai has been working to completely vamp up its cityscape in all aspects from commerce, to infrastructure to governance. This is all outlined in a project known as Smart Dubai where they aspire to lead the world in digital governance, happiness, and sustainability.
For transportation, aside from flying taxis, they plan to build a supersonic transit system connecting Dubai with Abu Dhabi, Sky Pods, and even a 93km indoor, air-conditioned walking track. The bottom line is this: in a bustling, dynamic city, anything that dissuades congestion is a step in the right direction for the world (especially if it's energy efficient) and that's where the city seems to be heading. As Dubai keeps innovating, city planners around the world may look to the Emirates Capital as a bastion of modern progress.