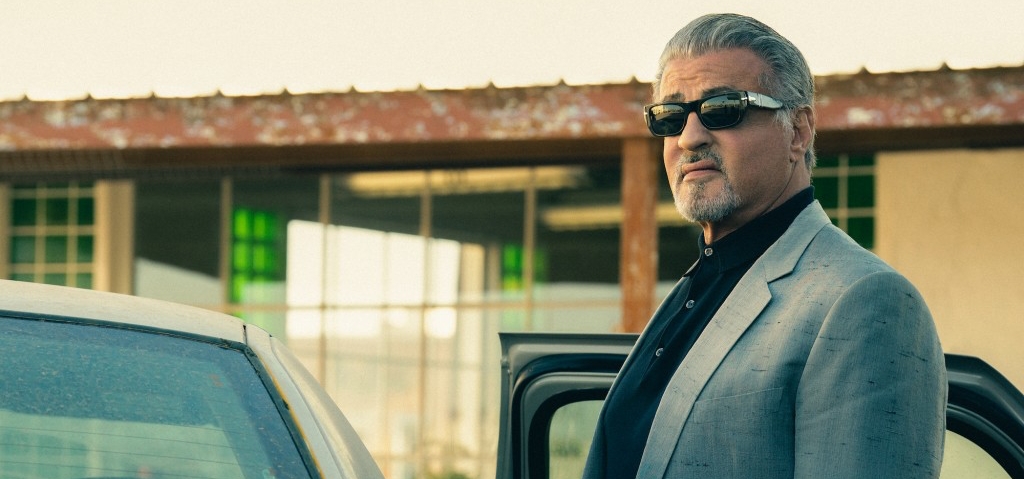 Of the many Paramount shows from Taylor Sheridan, a few of them are seeing shakeups. One of those shows only has reported drama thus far, and that would be Yellowstone proper, which may soon see the departure of Kevin Costner. The other series in question, Tulsa King, has a confirmed Terence Winter exit following his duties as Season 1 showrunner. As well, it's starting to look like the Sylvester Stallone-starring Tulsa King may not return to Tulsa, or even to Oklahoma, for Season 2 filming.
Stallone's exiled mob capo will have to bust up pretend-Tulsa weed dispensaries from another state. This might actually be a great thing for Stallone himself, given that he didn't enjoy the 108 degree temps of summer 2022, and he even joked that the experience "has definitely prepared me for a lifetime in hell if I ever got sent there!" Still, the show did some shooting in Tulsa, including an emotional moment at a spooky landmark and general shots in the downtown area. The rest of the season moved closer to Oklahoma City, but according to local ABC affiliate KTUL, the show might be going the out-of-state route to film Season 2.
The news station points towards a lack of production contact with the Oklahoma Film + Music Office, which the org confirmed in a statement to KTUL. Some Tulsans are not thrilled with this development. Here's how KTUL sums up a smattering of local reactions:
"I feel like they're breaking up with us," said Tulsan Adam Shepherd.

"It's called 'Tulsa King'," pointed out Tulsan Riley Nix. "Why should we have it anywhere else?"
Very dramatic stuff. Rest assured, however, that Tulsans can still claim lingering Watchmen clout (although the subject matter remains nothing to be proud of), and hey, Reservation Dogs is still filming in the area. Plus, there's always the Golden Driller, who will never leave the state, so there.
(Via KTUL)