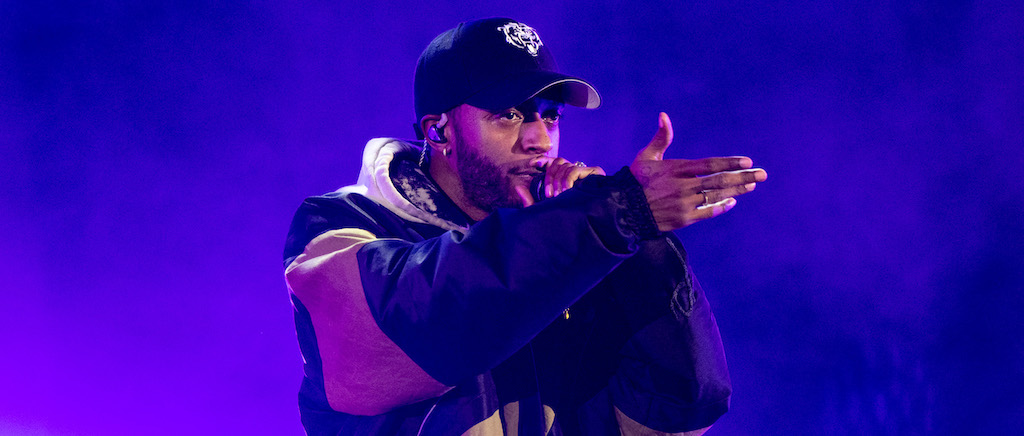 Atlanta rap crooner 6lack — still pronounced "Black" — hasn't exactly been out of the spotlight for the past couple of years, but his musical output has been restricted mainly to collaborations. He's appeared on new singles from artists like Saba, Eli Derby, Kaash Paige, and Jessie Reyez, but the only solo work he dropped recently was a cover of Mos Def's "Umi Says" for Apple.
That changed earlier this month when he teamed up with Water Boyz N The Hood to hand out roses on Valentine's Day (true to his romantic persona) and appeared to tease new music. Then, this week, he confirmed that his next project would be called S.I.H.L. and have a March release date while showing off a few tidbits from it on his website.
Today, he unveiled the meaning behind the title's acronym and previewed the first single from the project while sharing its official release date. S.I.H.L. stands for Since I Have a Lover, and it's due on March 24. The single, which bears the same title, will drop on March 1. The preview promises a change of pace from the usually downtempo 6lack, with an upbeat guitar riff giving a more optimistic vibe than most of his prior output. Considering he dropped his last album, East Atlanta Love Letter, nearly five years ago, it makes sense that his life has taken him in new directions, and the music certainly appears to reflect that.
Since I Have a Lover is due 3/24 via LVRN/Interscope. You can pre-order it here.