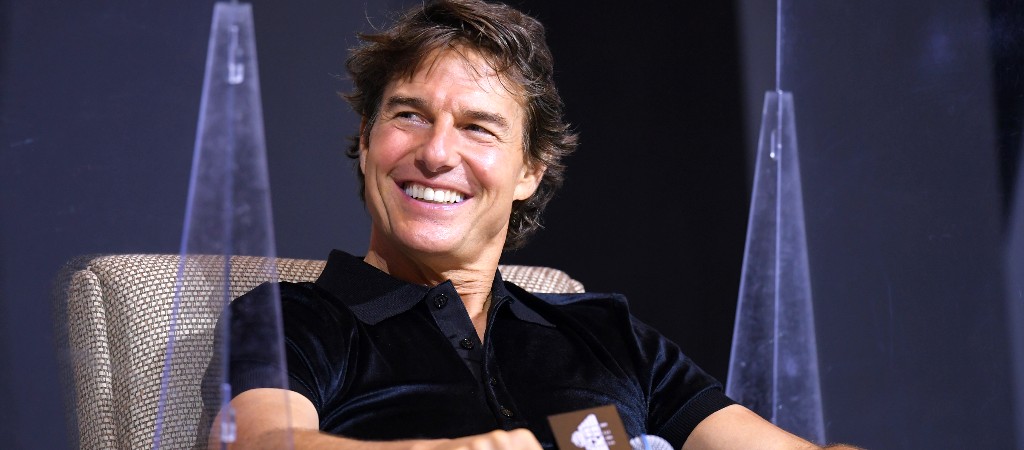 Tom Cruise's presence (or non-presence) frequently stirs up strong feelings. On one hand, Steven Spielberg sees him these days and bestows praise for how Tom "saved Hollywood's ass" by bringing people out to the movies with Top Gun: Maverick. On the other, Jerrod Carmichael dragged him at the Globes over Scientology. Yet it can never be denied that Cruise is an incredible Hollywood presence, and he did more than most actors and producers (and so on) while making (and attending) movies during the pandemic.
For that reason (including all the box-office dollars that he brings to the table), Cruise was given a "hero's welcome" as described by The Hollywood Reporter upon entering his agent's CAA headquarters after attending the Oscars luncheon where Spielberg flipped. The Puck newsletter revealed how agent Maha Dakhil was initially responsible for what sounds like a deafening and perhaps uncomfortable welcome when Cruise simply entered the building:
THR learned that CAA employees surprised Cruise by leaving their offices and gathering in the lobby and along the stairwells on every floor for a greeting that included five minutes of applause. Per Puck, it was Dakhil who initiated the spontaneous showing by emailing the entire staff at 2:33 p.m. on Monday, "PLEASE COME OUT OF YOUR OFFICE TO WAVE TO TOM CRUISE FROM THE STAIRWELL."
He loved it, right? He had to have dug it, at the very least. He probably didn't receive the same type of adrenaline rush as when leaping off a skyscraper or hanging onto a plane wing, but still, that had to involve some exhilaration.
If you haven't caught Top Gun: Maverick yet, the sequel is available for streaming on Paramount+.
(Via Puck & Hollywood Reporter)