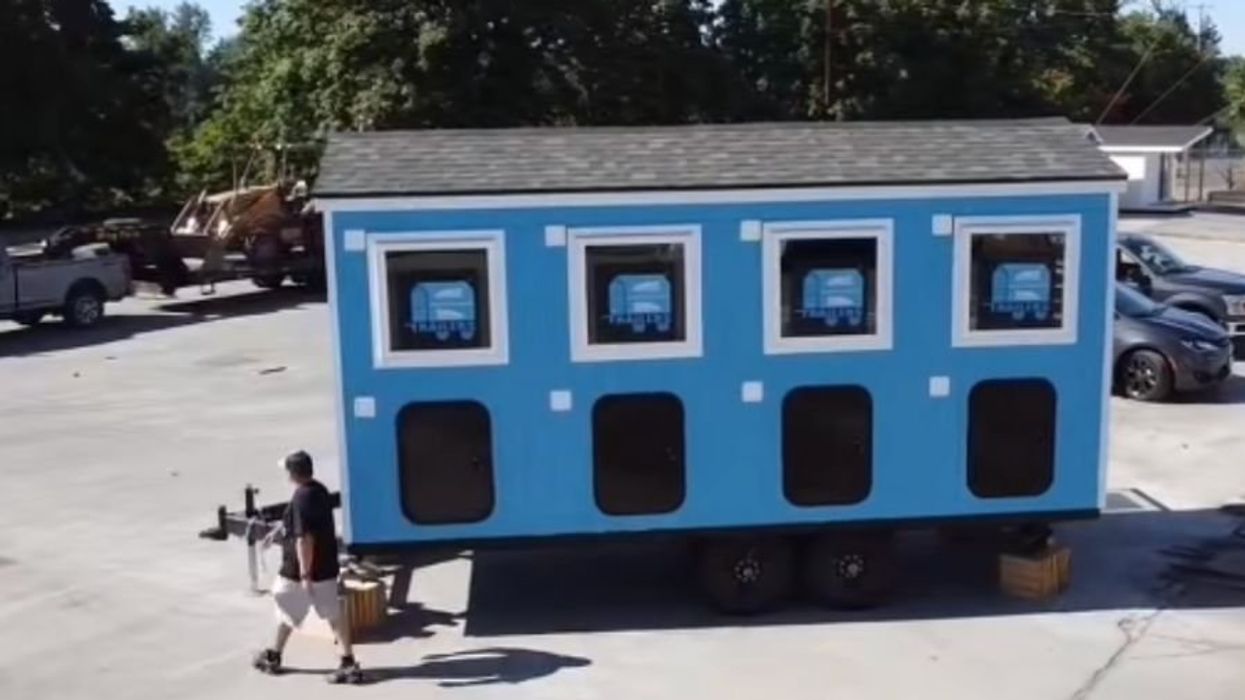 Homelessness has become an increasingly dire problem for people living in the United States over the past several years. While there are shelters available for some, space is limited and resources are stretched thin. In fact, many shelters don't allow people to be there during the day or have curfews that don't account for people who work night shifts, making shelters unaccommodating for some.
But some people are looking to find solutions outside of the norm, which is where Sleep Trailer comes in. Sleep Trailer is a mobile pod system created by Jason Christensen, who is the son of a cabinet maker and home builder. He built this unique trailer as a means to help people experiencing homelessness.
---
The Sleep Trailer sleeps up to eight people in secure cubbies that come complete with heating and cooling, a carbon monoxide and smoke detector and washable floors. Each pod is 8 feet long, 48 inches wide and 4 feet tall, so just big enough for someone to be fairly comfortable inside with a radio or small television. Jason did a tour of the Sleep Trailer prototype and it's racked up over 2.3 million views on TikTok.
"When I was looking for ways to help those experiencing homelessness, I wanted to do more than give somebody a meal for one day. I wanted to give them a space where they could be a real foundation and be a launch pad to help them break the cycle of homelessness," Christensen explained in the video.
Since he originally posted the video in order to help look for donors to help make this resource a reality, residents have moved into the completed Sleep Trailer.
From the subsequent videos on his TikTok page, @sleeptrailerllc, there appears to be an interview process before a resident is approved to move into one of the pods. He's hoping to make more Sleep Trailers to help more people, so he's continuing to accept donations through his GoFundMe, which has currently raised $11,324 of his $80,000 goal. Sleep Trailer LLC also has a monthly donation option set up that people can use to offer continued support.
You can see the virtual tour below: