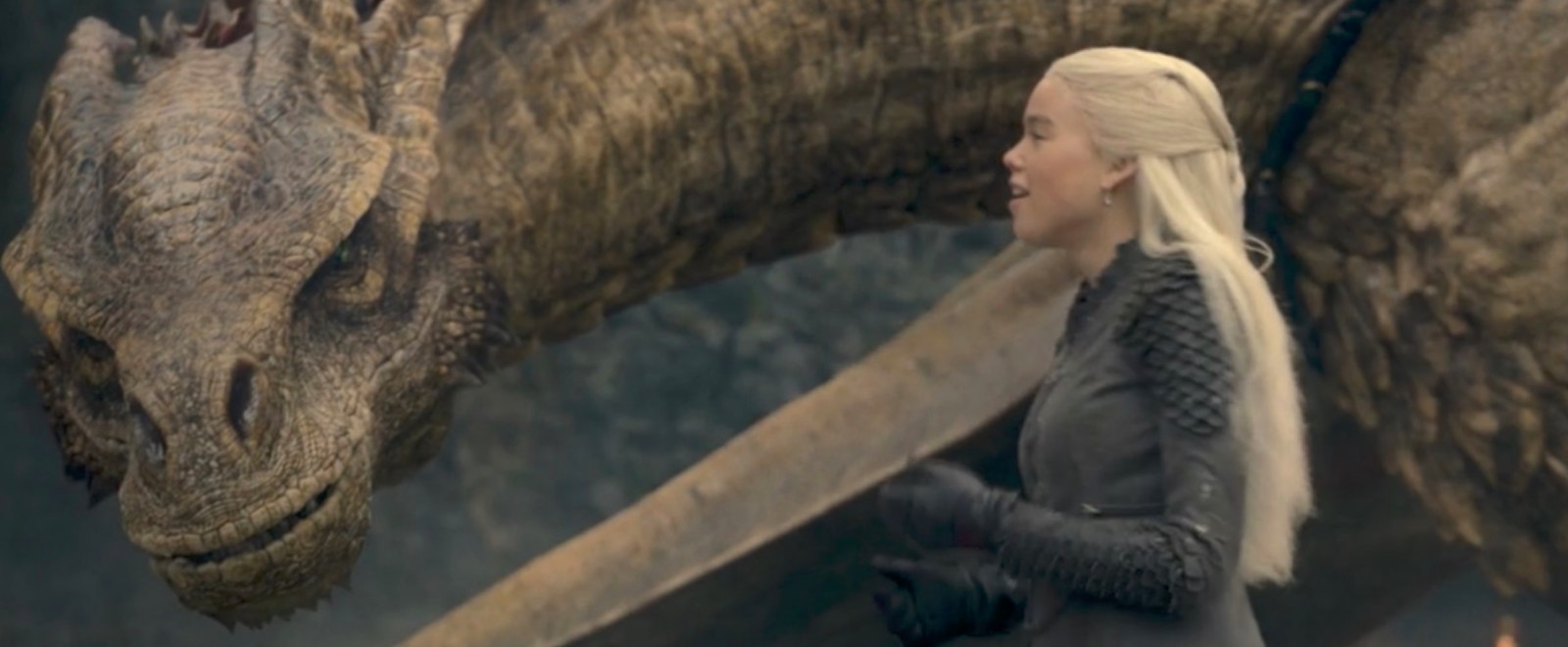 House of the Dragon had a lot of dragons during season one, but honestly? It could have used more. A house isn't single digit dragons; it's at least double digits. Thankfully, the Game of Thrones prequel series is giving the people what they want (more fire-breathing, flying beasts) in season two.
"Production begins pretty shortly," showrunner Ryan Condal revealed during an FYC event in Los Angeles on Tuesday. "In season two, you're going to meet five new dragons." Comic Book reports that this news "got a loud applause from the crowd," but it's more fun to imagine pure chaos. Chairs are thrown, curtains are torn, one guy dressed up as Syntax screams "LET'S GOOOOOO."
George R.R. Martin also added how the novel Fire & Blood is only serving as an outline for House of the Dragon. "It was an imaginary history book," Martin explained. "In Fire & Blood, it stated that Queen Emma Arryn dies in childbirth and the son dies [within the hour]. There is nothing about it being the most horrendous childbirth scene ever seen on TV. That's all the work of [Condal] and his writers."
House of the Dragon — now available in Oops! All Dragons form — is expected to return to HBO in 2024.
(Via Comic Book)