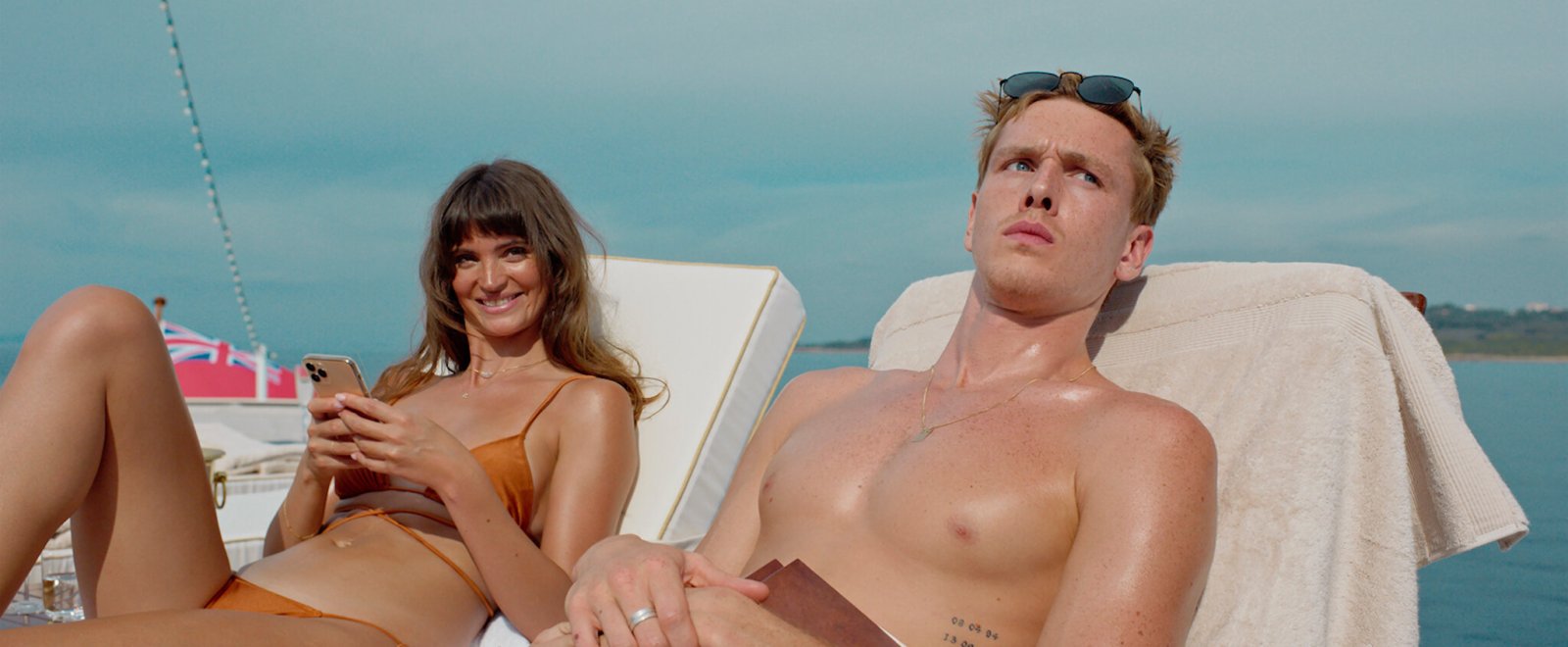 Triangle of Sadness was Charlbi Dean's breakout performance. It was also sadly her last. Dean died of bacterial sepsis last August at 32 years old. The sepsis was "complicating asplenia," which is the absence of a spleen, due to "remote blunt force trauma to [her] torso," a spokesperson for the New York City Office of Chief Medical Examiner told the Hollywood Reporter.
Her friends and family probably expected to see Dean, the star of a movie nominated for Best Picture, in the "In Memoriam" segment during Sunday's Oscars. But she was left out of the live ceremony:
Charlbi Dean — who had a lead role in Triangle of Sadness, a film nominated for three Academy Awards this year, including Best Picture — was not featured in the segment during the live show on Sunday night… A rep for the Academy of Motion Picture Arts and Sciences declined to comment on record about the absence of their names.
"It is an honor to have gotten to know and work with her. Charlbi had a care and sensitivity that lifted her colleagues and the entire film crew," Triangle of Sadness writer and director Ruben Östlund wrote following Dean's passing. "The thought that she will not be by our side in the future makes me very sad. At this difficult time, my thoughts go out to her loved ones, her family and her fiance Luke."
Unlike the Oscars, Dean is being remembered on social media.
did the in memoriam really forget charlbi dean

— iana murray (@ianamurray) March 13, 2023
sweet charlbi dean was left out of the in memoriam tribute at the oscars but we remember her forever pic.twitter.com/mjfChWmQZG

— louka (@butterflylouka) March 13, 2023
charlbi dean snub in the in memoriam is unconscionable

— josh terry (@JoshhTerry) March 13, 2023
I want to take a moment to also remember Charlbi Dean, breakout star of TRIANGLE OF SADNESS, who lost her life in August at the age of 32. She was just at the beginning of her acting career and had so much ahead of her. I'm sad the #Oscars  failed to honor her. pic.twitter.com/bnDv5SJ16h

— Mae Murray (@maeisafraid) March 13, 2023
let's all take a moment to remember Charlbi Dean even tho the Oscars forgot about her despite her movie being nominated for best picture pic.twitter.com/NJVBnQn2mb

— mia (@arrivalleneuve) March 13, 2023
(Via People)