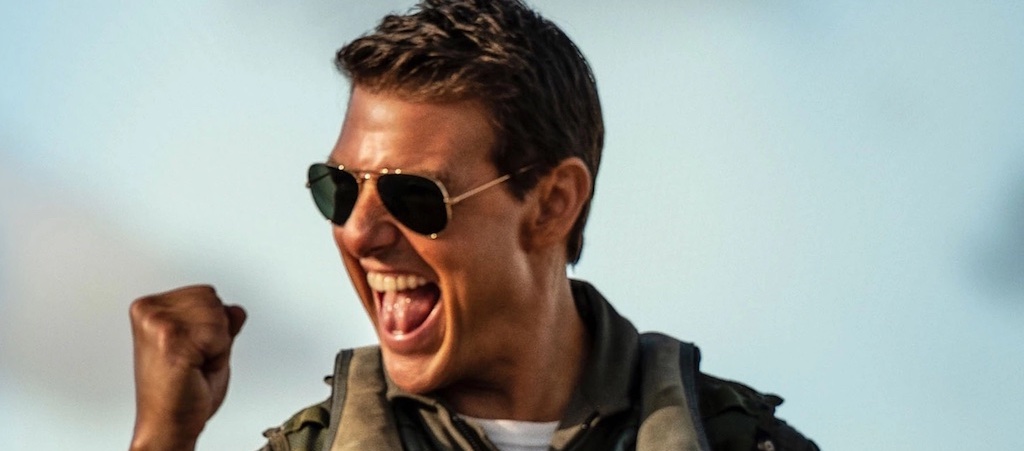 Tom Cruise wasn't in attendance at the 2023 Academy Awards (he was busy free soloing up a volcano, or whatever). But he — and 2022's highest-grossing movie at the domestic box office — still cast a shadow over the ceremony.
Top Gun: Maverick was nominated for six Oscars, winning once for Best Sound, and the actor's absence was the butt of a joke from host Jimmy Kimmel. "Everyone loved Top Gun. Everybody. I mean, Tom Cruise with his shirt off in that beach football scene? L Ron Hubba Hubba, you know what I'm saying?" he said during the opening monologue (which left out "harder" Slap jokes.)
Would Kimmel have told that same joke if Cruise was in the Dolby Theater? "No," producer (and Kimmel's wife) Molly McNearney told Variety. "We had about a three minute chunk of the monologue dedicated to Tom Cruise, honoring him and his role in reviving the movie industry. We were so disappointed when we learned a few days before the Oscars that he wouldn't be there. Jimmy loves him and really wanted to celebrate him."
Cruise was expected to attend the ceremony as recently as last week, and "few believe the excuse that he just had to get back to Mission: Impossible – Dead Reckoning Part Two, especially since his right-hand producer, Chris McQuarrie, flew to L.A. just for the show," according to Puck. I hope someone learns what really happened because OMG new Mission: Impossible poster.
Where was I? I got distracted by Cruise flying through the air after riding his motorcycle off a cliff. It happens.
Mission: Impossible – Dead Reckoning Part One opens on July 14.