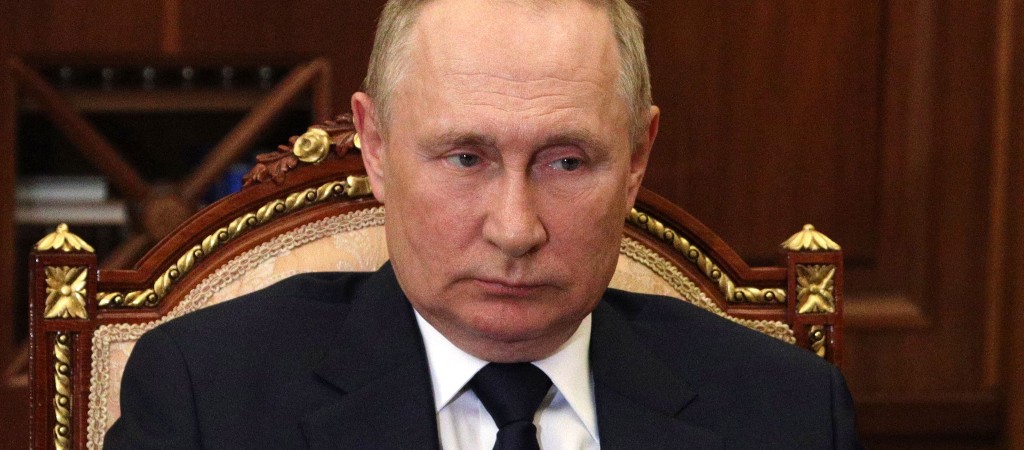 A top Russian politician has already responded to an arrest warrant for Vladimir Putin by tweeting out a toilet paper joke. On Friday, the International Criminal Court slapped Putin with serious charges of war crimes for actions committed by Russian forces during the ongoing invasion of Ukraine.
According to the Mirror, Deputy Chair of the Security Council of the Russian Federation Dmitry Medvedev mocked the ICC warrant and basically suggested they can wipe their butts with it.
"The International Criminal Court has issued an arrest warrant against Vladimir Putin. No need to explain WHERE this paper should be used," Medvedev reportedly tweeted.
As for the charges against Putin, the ICC is specifically targeting the Russian president for his alleged involvement of the abduction of children from Ukraine. Not exactly the type of accusation to make toilet jokes about, but here we are.
Via Associated Press:
The court said in a statement that Putin "is allegedly responsible for the war crime of unlawful deportation of population (children) and that of unlawful transfer of population (children) from occupied areas of Ukraine to the Russian Federation."

It also issued a warrant Friday for the arrest of Maria Alekseyevna Lvova-Belova, the Commissioner for Children's Rights in the Office of the President of the Russian Federation, on similar allegations.
However, charging Putin will not be an easy task as Russia does not recognize the ICC's jurisdiction, and Foreign Ministry spokeswoman Maria Zakharova made that very clear in her response to the warrant.
"The decisions of the International Criminal Court have no meaning for our country, including from a legal point of view," she said in a statement.
In contrast, Ukraine officials were "jubilant" and a top adviser to Volodymyr Zelensky said the country is happy that the "wheels of Justice are turning."
(Via Mirror, Associated Press)