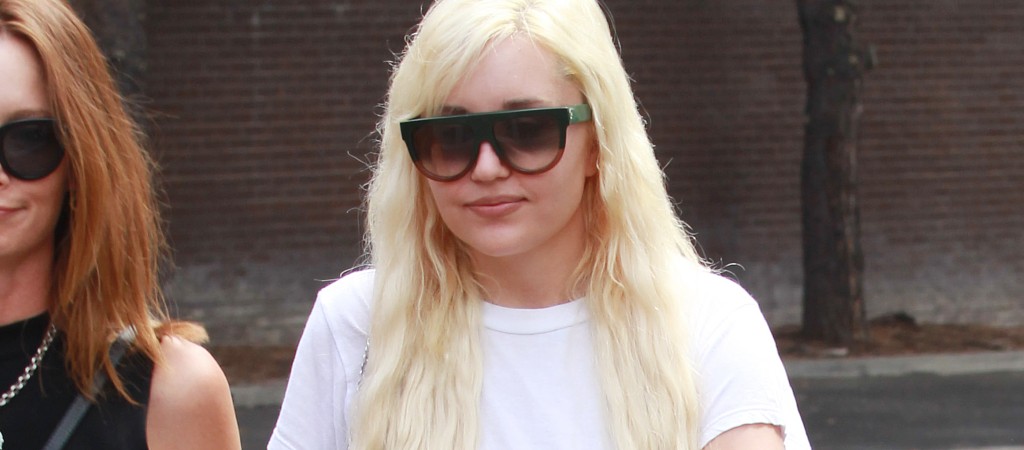 Amanda Bynes' family reportedly won't be seeking another conservatorship after her recent mental health scare.
According to a source close to the family who spoke with TMZ, Lynn and Rick Bynes are "concerned" about their daughter following her "psychotic episode" over the weekend but they're not considering any form of conservatorship at this time. Bynes — who was scheduled to attend a 1990s-themed convention in Connecticut with her former Nickelodeon co-stars — made headlines after TMZ reported she flagged down a car for help while roaming the streets of Los Angeles unclothed on Sunday morning. Bynes told the driver of the car she was "coming down from a psychotic episode" and called 911 for herself during the incident. She was placed on a 5150 psych hold, which normally lasts for 72 hours.
Her parents are reportedly alarmed by her behavior, but they're viewing the incident as an anomaly, considering how well Bynes has been doing since her previous conservatorship ended a year ago. Bynes has been diagnosed with bipolar disorder but, until recently, she'd been taking medication and attending cosmetology school. She split with her fiance, Paul Michael, in July 2022 and though the pair have remained friends, Michael told TMZ that Bynes was "off her meds" in the weeks leading up to this most recent incident.
Another source told NBC News that Bynes hasn't been in contact with her parents for a while now, but despite this, her family reportedly isn't considering taking legal action until they know more about her mental state.