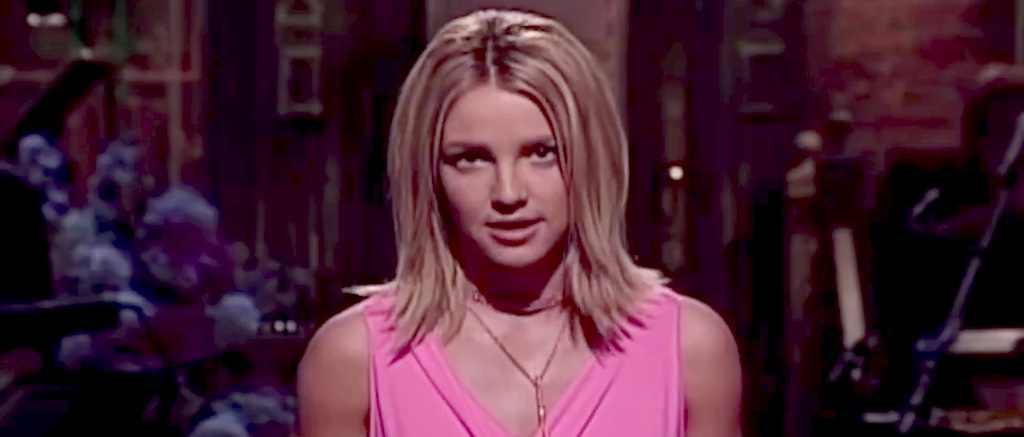 A couple days ago, Saturday Night Live announced the hosts and musical guests for their upcoming April episodes. It appears Britney Spears may have seen that, because that same day, she took to Instagram to reflect on one of her own times hosting SNL by sharing a funny clip from her opening monologue.
Posting the 50-second clip, Spears wrote, "Funny SNL skit [rose emojis] !!!"
The video comes from the May 13, 2000 episode, on which Spears was both host and musical guest, her first time in either role. In the clip, Spears starts, "Now that I'm here, I think this is a perfect place to clear up some crazy, crazy rumors I keep hearing about myself, like that I can't perform without lip-syncing, OK, which is not true." From there, she goes on to discuss a Grammy Awards performance, but as she speaks, her voice is muted and comically replaced with an obvious voiceover recording.
She then added, "Oh yeah, there's one more, oh yeah, the one about my boobs being fake. That is just ridiculous! I mean, come on! I'm 18 and I'm still growing, you know?" As she speaks, though, her "breasts" move around in an unnatural way, due to some sort of device hidden under her shirt.
Spears more seriously addressed lip syncing allegations in a 2017 interview, saying, "A lot of people think that I don't sing live. Because I'm dancing so much I do have a little bit of playback, but there's a mixture of my voice and the playback. It really pisses me off because I am busting my ass out there and singing at the same time and nobody ever really gives me credit for it."