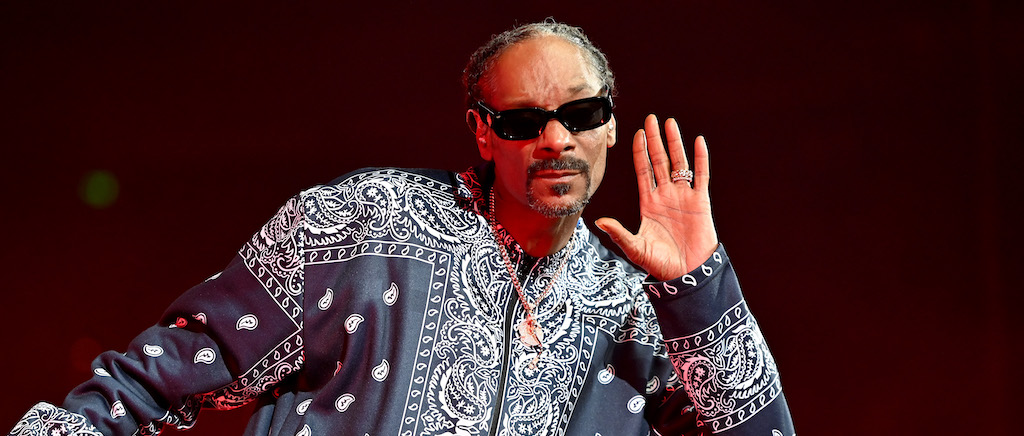 The campaign for a local TV anchor and meteorologist just grew by two. After news of Mississippi on-air talent Barbie Bassett might have been fired for using rapper Snoop Dogg's lyric and signature catchphrase, "For sizzle, my nizzle," social media was filled with debates. Following a segment discussing the mogul's new wine venture, Bassett used the slang to close out the segment.
After hearing about the supposed firing through social media, Charlamagne Tha God and Whoopi Goldberg took to their respective platforms to vocalize their support for the fellow TV professional.
During Monday's The Breakfast Club broadcast, the shock jock posed the question, "She can't say 'Fo shizzle, my nizzle?'" After thinking about the line further, he added, "Oh, I guess because it's a derivative of n****," before exclaiming, "She might not even know what nizzle means."
The mogul said, "That's the thing with hip-hop; hip-hop is so big and mainstream. Who can consume it, and who can't? Who can repeat slang, and who can't?"
Charlamagne has been in the hot seat several times for his remarks on-air and online. Pulling from his experience surrounded by controversy, he was sure to close the discussion with, "That's not a fireable offense."
Moved by the story, Goldberg, who was recently suspended for making "insensitive remarks" on air, also came to the anchor's defense. As the headline was discussed amongst The View's panelists, Goldberg passionately declared, "There has to be a book of stuff that nobody could ever say, ever, ever, ever. Include everything," she said. "The things that change, 'You can say this, but you can't say that, but next week you might not be able to say this,' it's hard to keep up. It's hard to keep up. And if you're a person of a certain age, there's stuff we do, and we say."
Goldberg took it even further, adding, "Just because we're on television doesn't mean we know everything. We don't know everything you're not supposed to do. And if there is something someone says if you're not going to give them the opportunity to explain why they said it, at least give them the grace of saying, 'You know what? I've just been informed that I should not of done that,' as opposed to, 'You're out.'"
Although the network has not released a formal statement, Bassett is no longer listed under the news team on its website. In addition, Bassett's professional biography has also been scrubbed from the website.