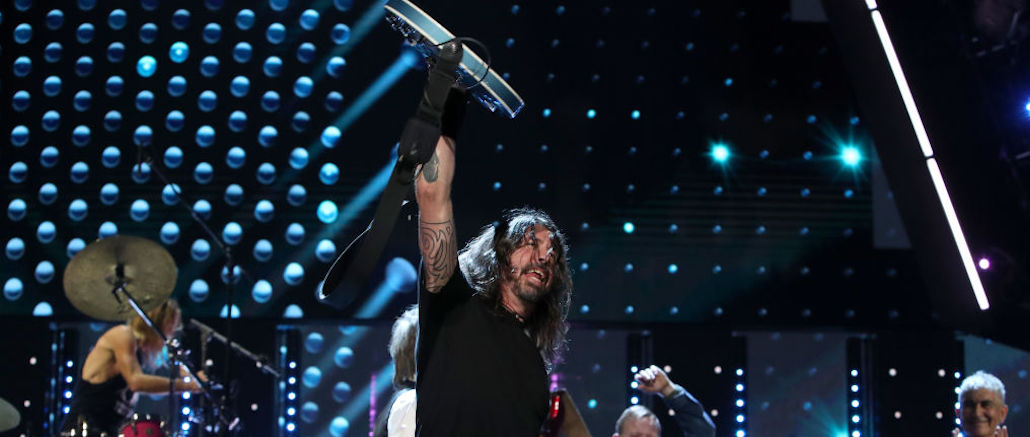 Foo Fighters, as they've already planned their return to touring after Taylor Hawkins' passing, have also shared an apparent new glimpse of what their music will sound like without their late drummer. In a new video uploaded to Twitter, the track plays an electric rock instrumental loop.
"Are you thinking what I'm thinking?" it says on the white background in the clip, something that might be a potential lyric or even the song's title. Or something else entirely. Just yesterday, they also added some extra tour dates to their already-stacked summer — which includes numerous festival appearances.
Fans in the replies are more than excited, doing everything to guess what else the Foo Fighters have in store. "New music LET'S GO!!! Everyone saying new drummer and for touring sure… But my money is on Dave going back to where it started and recording the drums himself on the new music/album," one wrote.
"You're going to surprise us with a Coachella set this weekend?" someone else hoped.
You're going to surprise us with a Coachella set this weekend?

— Voiceover Vegan (@VOvegan) April 12, 2023
Whatever it is, Foo Fighters do have a full plan to make their return, no matter what form that takes.
"Without Taylor, we never would have become the band that we were," the band had shared on New Year's Eve. "And without Taylor, we know that we're going to be a very different band going forward."
Here's hoping there's new music on the horizon, though.