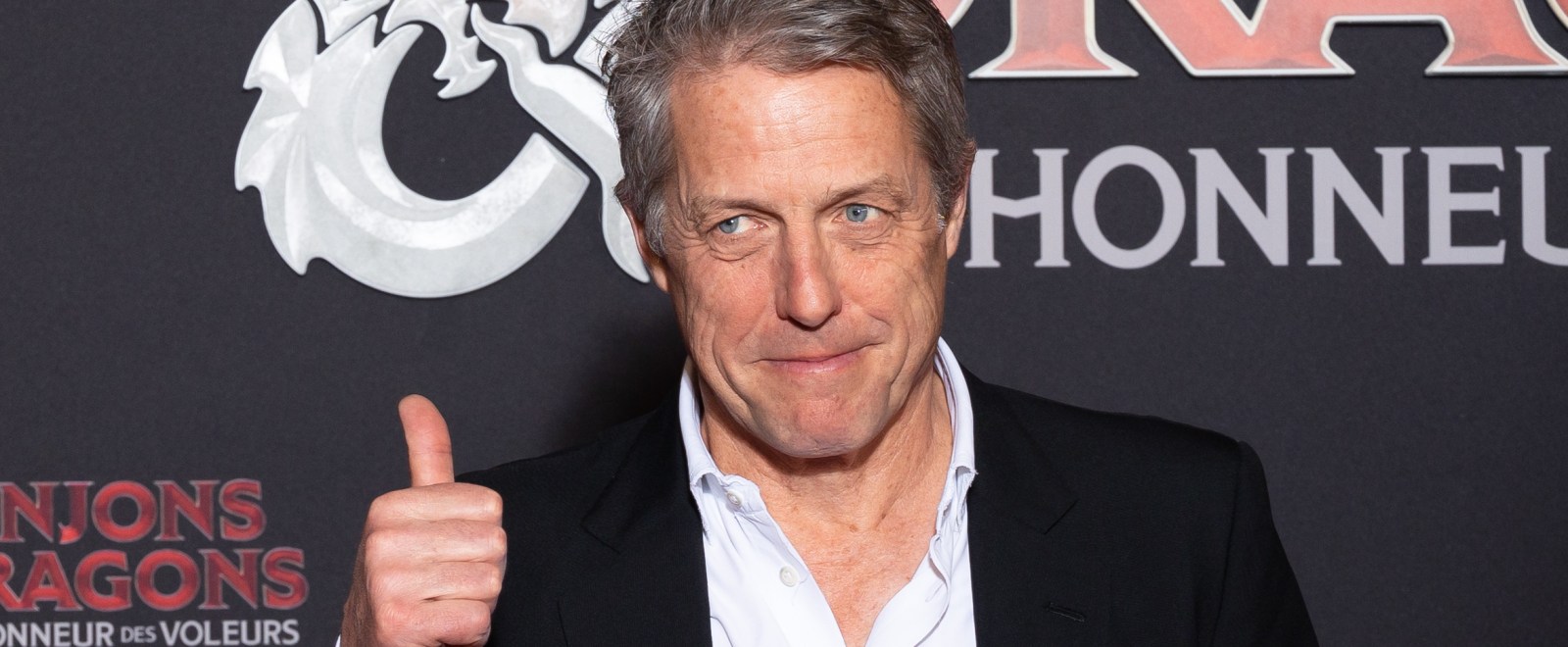 Here's the thing about Hugh Grant: he has never not given it his all. Movie musicals starring the cutest bear of all time? He's in it. Red carpet interviews he doesn't want to partake in? He isn't shy about letting everyone know. Playing Daniel Craig's lover? Of course he does! So today when it was announced that Grant would be starring in the upcoming Willy Wonka movie, it wasn't too surprising. He's British, after all. But not only is the man starring in the Wonka origin story, but he is playing an Oompa Loompa. This is history in the making. We are about to witness something incredible.
The casting was revealed at CinemaCon, where a short clip of Timothee Chalamet as Wonka was shown, but everyone is talking too much about Chalamet and not enough about Grant as the Oompa. We get it, Timmy, you're in every other movie this year. Give the others time to shine. Mostly just Grant, who is described as "joyous and fun." As if any other words could ever be used to describe him.
Wonks meets Grant's Oompa who allegedly dances around a glass cage of some sort. There were no more details provided, other than Chalamet calling Grant's portrayal "a trip," but that's really all the people needed to know that this movie has been severely underestimated.
Hugh Grant is the first Oompa Loompa what Wonka meets in the trailer. He sings and dances and says once and Oompa Loompa starts singing and dancing, they can't stop.

— Screen Rant (@screenrant) April 25, 2023
Now that we know Hugh Grant will sing in Wonka it's time to bring back this masterpiece pic.twitter.com/Q8OSKpEMqz

— Slyth (@slythwalker_28) April 25, 2023
i'll accept that as his best supporting actor's oscar he should've gotten for paddington 2 https://t.co/41V3qgs3CS

— Mia (Mescal) (@justmiaslife) April 25, 2023
Maybe this is the type of thing Hugh was talking about when he said that old Hollywood needs to make a comeback. Fewer people using phones and more people singing and dancing about candy. Then maybe we will achieve the future Grant wants.