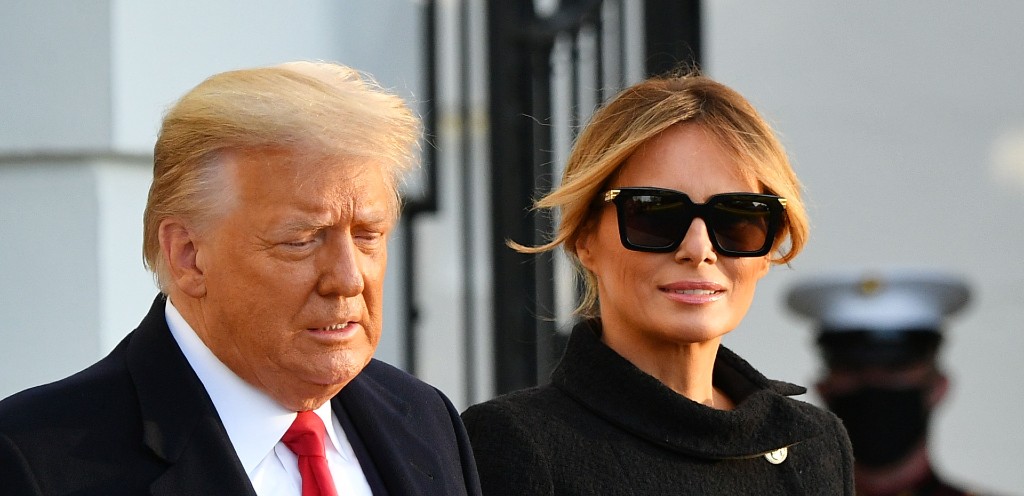 How are Donald and Melania doing these days? It's hard to say. After they left the White House in disgrace two years ago, she didn't seem too excited about ever going back. Surely she's a little peeved that he's running a third time. Surely she's also nonplussed that he has all these legal woes, including one stemming from an alleged affair he once had. And surely she's steamed that all this means he may miss her birthday.
As per People, today, April 26, is Melania's big day. She's not planning anything big. All she wants is a "low-key" affair: a quiet night with her family at Mar-a-Lago — or as "low-key" a gathering as one can have at a massive resort that's home to a former president who likes to rant at strangers. Alas, it's unclear her husband will be in attendance, as he may have to tend to one of his many legal matters.
"If Donald is here, he will be joining the family to celebrate his wife's birthday," a source told People. "Despite what you hear, the Trumps are a close family."
Another source claimed the two were secretly a happy couple. "Don't be fooled by the former president's outspoken manner and dominant influence on those around him. He respects and admires his wife," they said. "He wants to make Melania happy."
Said source also described their depths of their passion for one another, saying, "They have a more than suitable partners arrangement."
What could keep Trump from Melania's b-day soirée? While he's not in New York City for the trial involving E. Jean Carroll, the journalist who has accused him of raping her in the '90s — he didn't want to inundate New Yorkers with traffic, he claimed — he could be otherwise occupied. After all, he might be in big trouble for Truth Social posts the judge found "entirely inappropriate," forcing his lawyer to swear he would tell him to knock it off.
Maybe in between not rage-posting and trying to negotiate his way out of another headache, he can at least swing by to offer his wife McDonald's or a pizza slice he had already been eating. Or, given her recent Donald-free life down at Mar-a-Lago, perhaps she'll be happier if he skipped it entirely.
(Via People)