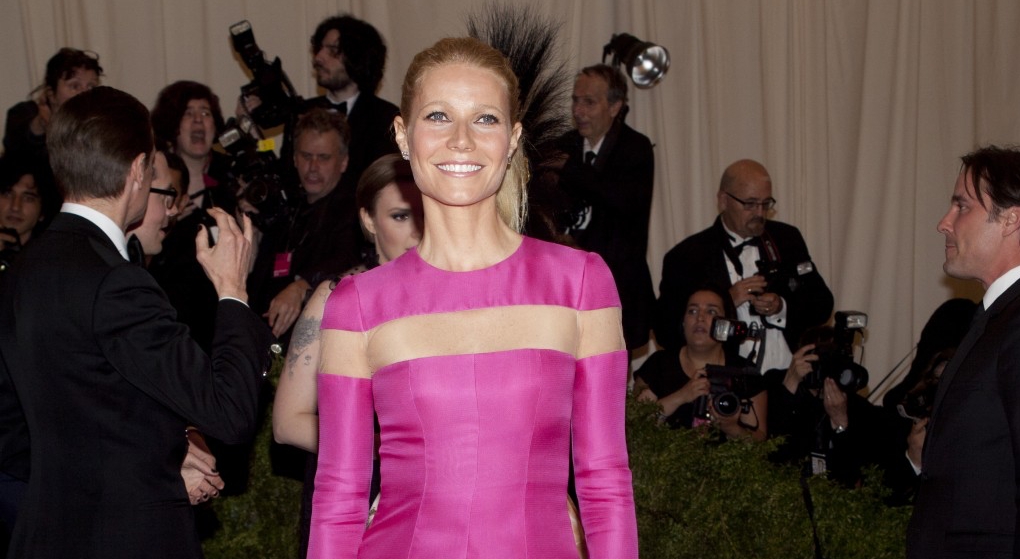 The annual Met Gala (formerly known as the Costume Institute Gala) is upon us, and it's one of those events where you can't predict whether Rihanna will show up in a Pope-or-scrambled-eggs-inspired gown. This year's theme will be "Karl Lagerfeld: A Line of Beauty," and as always, some celebrities will work with the theme, and others will sidestep it altogether.
One decade after the "PUNK: Chaos To Couture" theme in 2013, the jury might still be out on whether Gwyneth Paltrow was pro- or anti-theme in this hot pink Valentino gown that included a shoulder-peekaboo panel.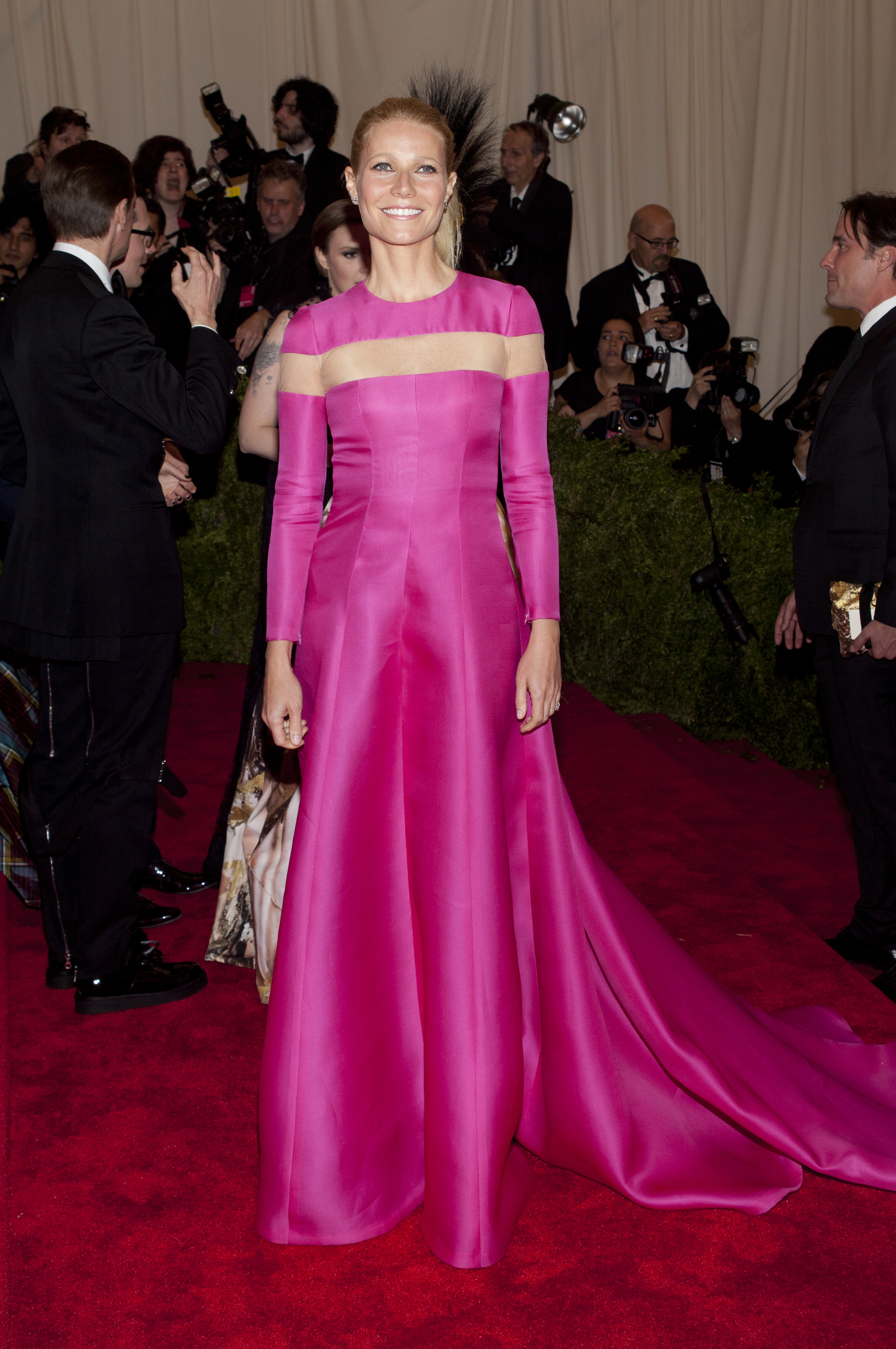 And from what the Goop founder declared after the event, the gown may have literally been too hot. USA Today reported that Gwyneth made clear that she was not pleased with her experience. "I'm never going again," Gwyneth promised. "It was so un-fun. It was boiling. It was too crowded. I did not enjoy it at all."
Did Gwyneth stick with the vow to never again grace the Met Gala? Perhaps she was simply joking because, sure enough, she has since attended the event multiple times, both in 2017 and in 2019, when she wore a more "ventilated," slightly billowy Chloé gown. Hopefully, she was more comfortable that year.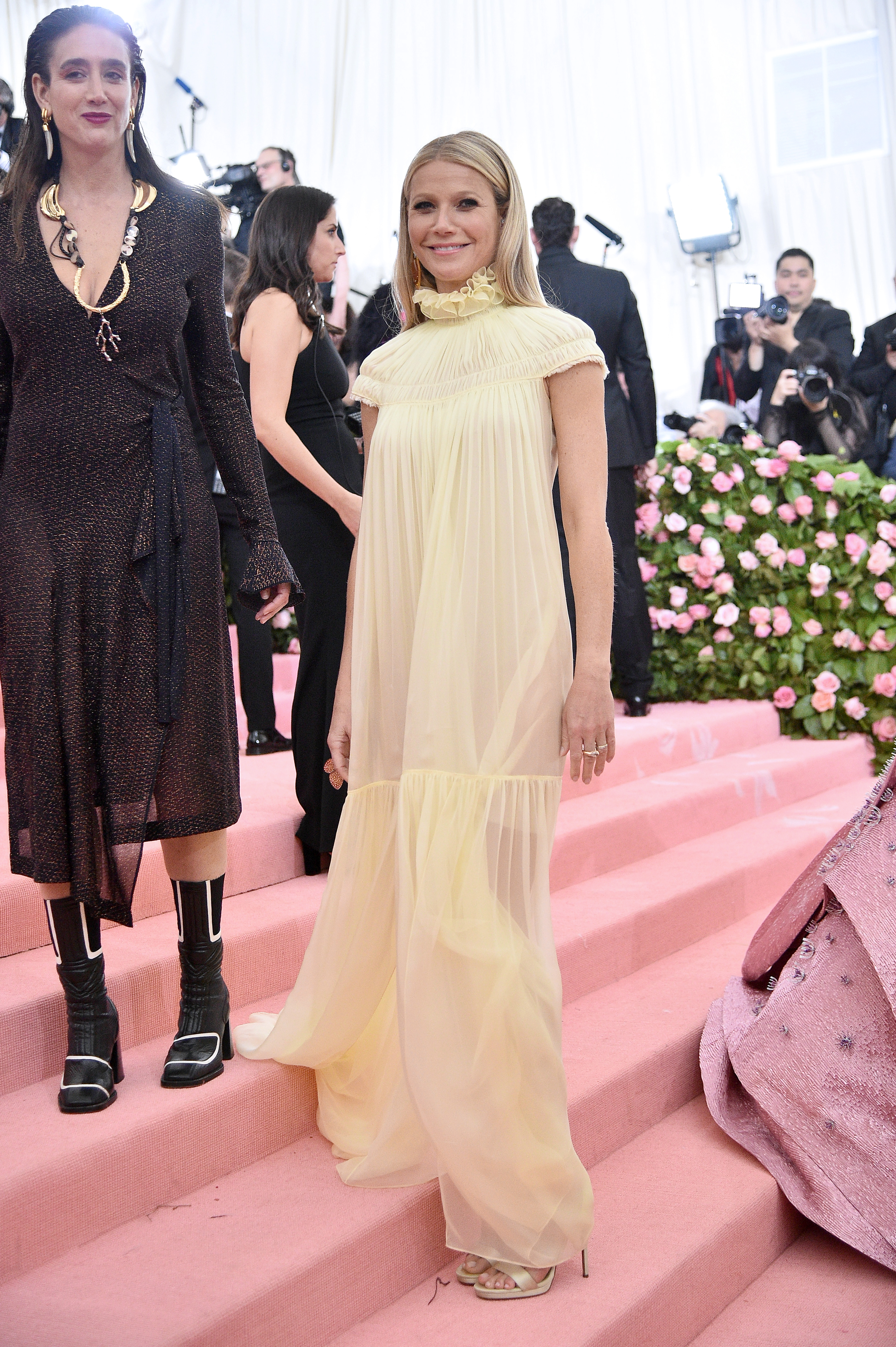 Will we see some Goop tonight on the red carpet? We will soon find out.