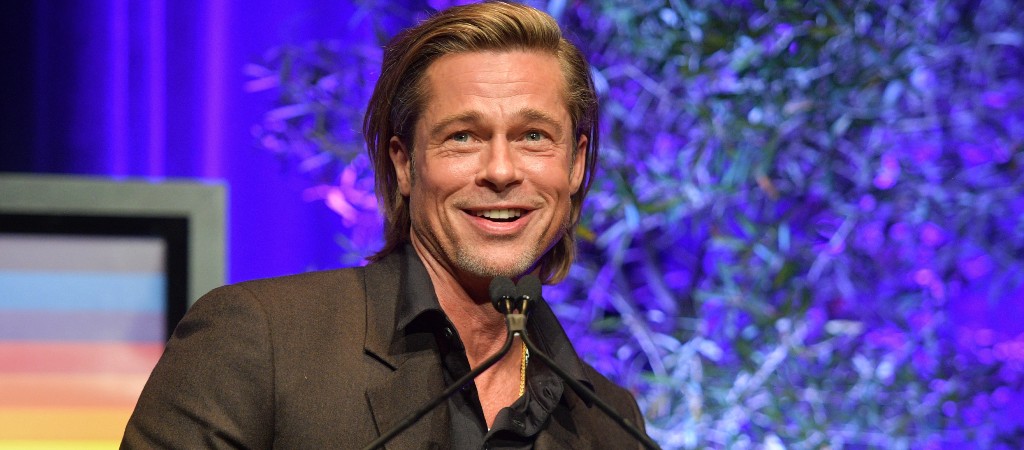 Presumably, at some point during the early stages of developing a Formula 1 movie, director Joseph Kosinski (Top Gun: Maverick) and producer Jerry Bruckheimer must have said something along the lines of "We need to get someone in this cockpit." But maybe the casting director heard "We need to get someone, maybe Brad Pitt," and they just went with it, because Brad Pitt will indeed be getting a cockpit for the upcoming movie. Maybe Mr. Worldwide Pittbull is on standby.
According to the film's official logline, Pitt plays "a driver who comes out of retirement to compete alongside a rookie driver against the titans of the sport." Not only will Pitt be starring in the currently untitled movie, but he will also be "racing" at Silverstone, the track of the British Grand Prix. In what can only be described as taking a page from the Tom Cruise School Of Acting, it seems like Pitt will really have to learn to drive like the pros on a professional track.
What an honour to host the final panel of the day at #F1Accelerate with movie royalty Jerry Bruckheimer and Joseph Kosinski. Their F1 movie sounds incredible. They're creating an 11th team and filming on track and on event from Silverstone to the end of the year. pic.twitter.com/fPAn2rJVoS

— Will Buxton (@wbuxtonofficial) May 4, 2023
Variety clarified that the actual car Pitt will drive will be a "modified version of a junior F2 or F3 car" and he will be driving in between the official races, so he won't really be going against the professionals, but it will look like it. That's what normally happens in movies, anyway. The film, which will be produced by Apple Studios, will also star recent Oscar-nominee Kerry Condon.
If you get car sick, maybe sit this one out, since the movie will allegedly utilize "the smallest moveable 6k camera ever designed to take the viewer into the cockpit," meaning that we are yet one step closer to a live-action remake of A Bugs Life that everyone has been asking for.