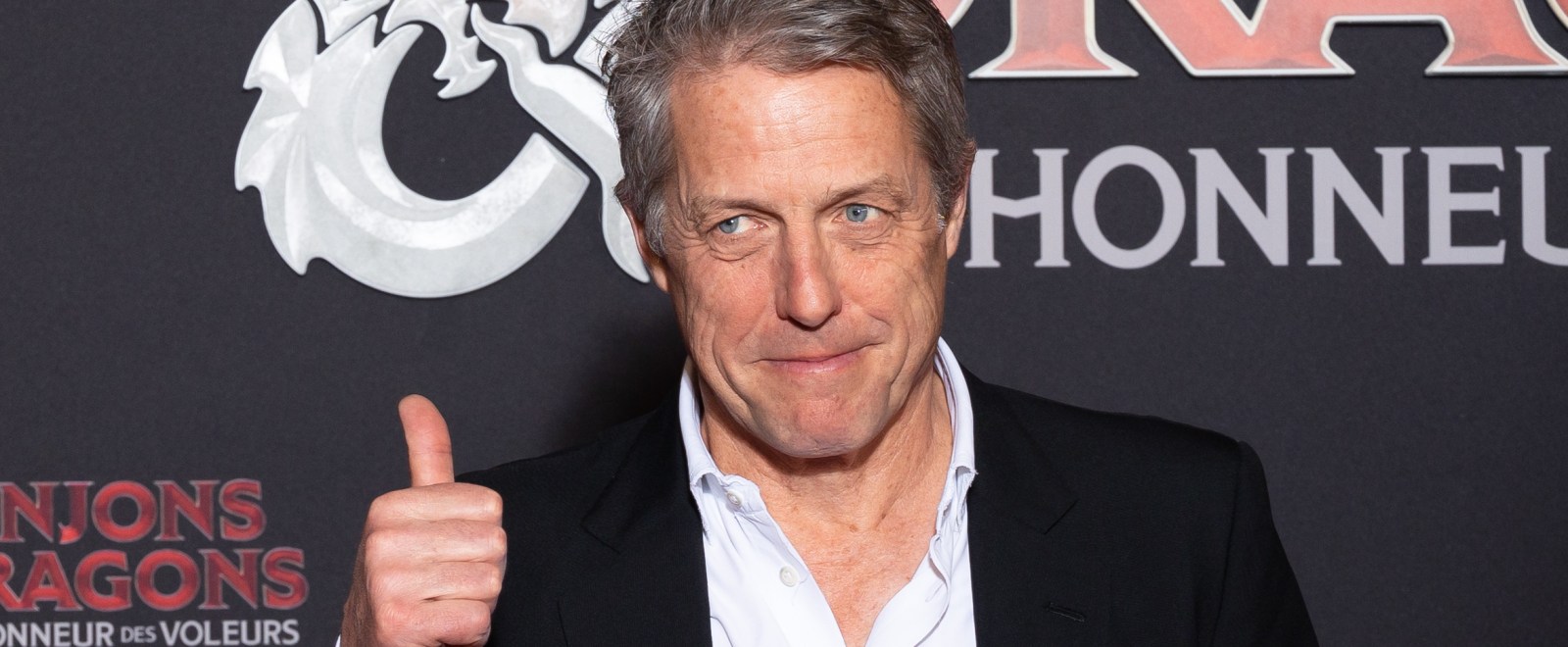 While everyone is over in one corner of the internet fighting for their lives over the Timothee Chalamet/ Kylie Jenner sightings, the rest of the Wonka crew is really just excited to be here! That includes Hugh Grant, who is famously starring as an Oompa Loompa in the upcoming biopic fantasy film about Willy Wonka. But how did such a prestigious man, known for his work in British romcoms, and Paddington 2, land the coveted Oompa Loompa gig? It's actually kind of mean.
Director Paul King explained (via Variety) that he thought Grant would be perfect for the role because she is a "real sh*t." This is a normal thing to say about your co-worker! "I was enchanted by the idea of these impossibly tiny beings, far smaller even than the child-sized me," King explained. He continued, "The voice and the attitude of the Oompa Loompa came from revisiting the books – long songs full of humor, sarcasm, superiority and scorn. So it was really just thinking about that character – someone who can be a real sh*t. And I went, 'Ah, Hugh [Grant]!' Because he's the funniest, most sarcastic sh*t that I've ever met!" Some of this is true, but maybe we should have given Grant a chance to be, say, a mild-mannered chocolatier or something.
It gets better (worse?) when you learn that this man wrote Grant a letter telling him this. Sure, he could have just said "hey be in my movie?" but instead King went right for the jugular! Who does that to such a kind and dedicated soul?
"I had to write him this awkward letter, saying, 'You're good at playing washed-up, old hams…'" King added. "Once you see Hugh Grant as an 18-inch high orange man with green hair, you go, 'Ah, yes. I know what Oompa Loompas are. It all makes perfect sense.'" Does it make sense? No! Why would you say such a thing about Hugh Grant, who is your mother's favorite actor!
Either way, we are here to support Grant as an Oompa Loompa, at least until his next Glass Onion cameo comes around and he can play a nice dude again.